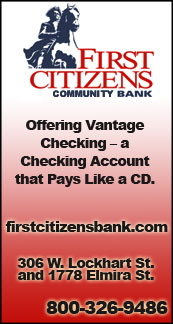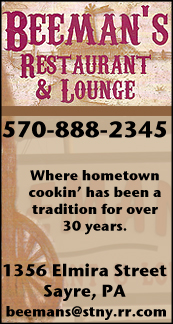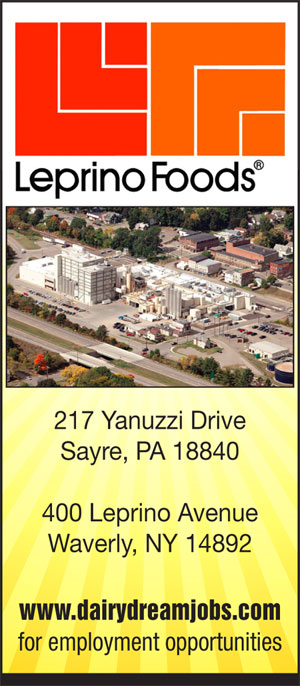 NTL / IAC BASEBALL: SWEET PITCHES SAYRE TO 3-0 WIN OVER TIOGA (24 PHOTOS) (2018-04-14)


By TIM BIRNEY
Valley Sports Report
TIOGA CENTER — Senior Nate Sweet pitched six innings of one-hit ball to lead Sayre to a 3-0 win over Tioga here in non-league baseball action here on a cold and windy Saturday afternoon.

Sweet struck out seven and walked one, and allowed just a lead-off single in the fourth inning to Tioga senior Mitch Taylor. He struck out seven, walked one, and hit a batter.

"Nate (Sweet) pitched well," said Sayre coach Jamie VanDuzer. "He stayed down, and stayed ahead in the count. I was very happy with the way he pitched.

"And we played well defensively behind him," added VanDuzer. "Good pitching and defense is going to win games, especially when it's cold like this."

"(Nate Sweet) was outstanding today," said Tioga coach Kevin Evanek.

The Redskins took advantage of some sloppy play by Tioga in the first inning to take a 2-0 lead.

With one out, sophomore Quinn Hanafin and senior Connor Hanafin worked consecutive walks. Both runners advanced on a wild pitch, and Quinn Hanafin scampered home when sophomore catcher Mason Booser's throw skipped into left field, also allowing Connor Hanafin to reach third base.

Connor Hanafin scored moments later on a wild pitch to make it 2-0.

"After the first inning, our defense played well," said Evanek. "Justin Rockwell made some great plays at third base — three in a row, actually."

After the first inning, Taylor, who started on the mound for Tioga, allowed just a long two-out double to the right center-field gap by Quinn Hanafin in the third inning, and a two-out single up the middle by junior James Esposito in the fourth inning.

Meanwhile, Sweet allowed just two batters to reach through the first three innings — Booser (hit by pitch in second inning) and junior Pierce Hendershot (on an error in the third.)

Taylor led off the bottom of the fourth with a single to right field and moved into second base on a miscue by the outfielder, but Sweet stranded him at third base.

Senior Connor Hutchinson relieved Taylor to start the fifth inning, and Sayre was able to get a quick run off him on a two-out single by senior Sam Wheeler, and and RBI double by Quinn Hanafin to make it 3-0.

Sweet cruised through the fifth inning, but ran into a bit of trouble in the sixth inning. With one out, sophomore Brady Worthing worked a walk, and one out later, Hutchinson reached on an error to bring the tying run to the plate.

With two outs, Tioga senior Justin Rockwell stung a line drive to right field, but senior Ryan Murrelle hauled it in for the third out.

Hutchinson, who allowed just a single over his final two innings of work, retired the Redskins in order in the top of the seventh inning.

Connor Hanafin relieved Sweet to start the bottom of the seventh inning, and ran into immediate trouble. Booser walked to lead off the frame, and junior Derrick Barto hit a groundball single into left field to bring the tying run to the plate.

With two out and runners on second and third, Hendershot walked to load the bases, then Worthing hit a drive into the left-center field gap that junior James Esposito tracked down for the final out.

"We had a couple opportunities to score in the sixth and seventh innings, we just couldn't get one to fall," said Evanek. "We hit a couple nice shots, but they ran them down."

Hanafin allowed a hit, walked two, and struck out one in earning the save.

Quinn Hanafin rapped a pair of doubles, scored one run, and drove in a run to lead Sayre at the plate, while Sam Wheeler singled and scored a run, and Esposito, and junior Jon Cron each singled.

Taylor and Barto each singled to account for Tioga's two hits.

Taylor was tagged with the loss. He allowed two runs — both unearned — on two hits, while striking out six and walking two in four innings of work. Hutchinson allowed one run on three hits, while striking out three and walking two in three innings on the mound.

VanDuzer is hoping the budding Sayre-Tioga baseball rivalry will continue.

"Tioga is tough," he said. "They always come to play, they always pitch well, and they normally hit well. It's a good game for us."

VanDuzer is pleased with where the Redskins are at two weeks into the season.

"The weather hasn't helped, but I'd say I like where we're at," he said. "I will say I don't think we've played our best baseball yet."

Likewise, Evanek said he's pleased with where the Tigers are.

"Our pitching has been fantastic," he said.

"I think we swung the bats a lot better today than we did against Edison," noted Evanek. "We're seeing more breaking balls, which is why we made the schedule a little tougher, so we're use to it come Sectional time.

"This is going to help us down the road," added Evanek.

Sayre, now 5-0, returns to action Monday at Wyalusing, while Tioga (3-2) is at S-VE.

——————

IN PHOTO: Sayre's Nate Sweet. … PHOTOS BY TIM BIRNEY.




Print Friendly Version
You've asked about helping ...
here's your chance. Click HERE