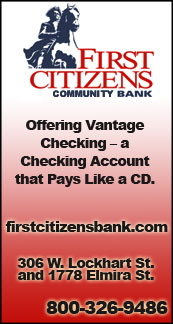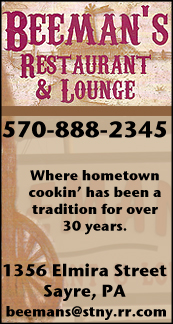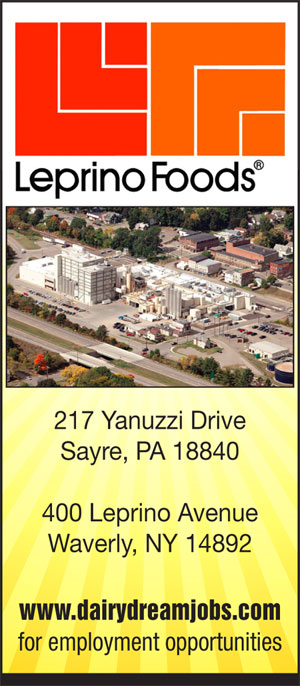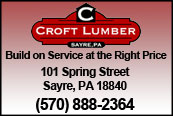 COLLEGE VOLLEYBALL: S-VE'S SAYRE SIGNS TO PLAY COLLEGIATELY AT WILKES COLLEGE (2018-04-18)


By TIM BIRNEY
Valley Sports Report
SPENCER — S-VE senior Jamie Sayre signed a Letter-of-Intent to play collegiate volleyball at Wilkes College during a ceremony here Wednesday afternoon in the high school library.

Sayre was first drawn to Wilkes College because of its pharmacy program.

"Wilkes has a really good pharmacy program, and they had a 100-percent job placement last year, which is really important to me, too.

"I really loved everything about Wilkes," said Sayre. "It's kind of in the downtown area, so it was a cool setting for the college."

After meeting with the volleyball coach, Sayre was offered an opportunity to play at Wilkes and jumped at the chance.

"Wilkes has a good D-III volleyball program," she said. "I met with their coach, and after a long talk he asked to play.

"I'm really excited that I'll get the opportunity to play in college," added Sayre.

After three years as a setter at S-VE, Sayre was moved to outside hit for her senior season. Sayre said she'll be setting again at Wilkes.

"I'll be setting, so I'll have to learn all the plays," she said. "I played outside (hitter) this year, so I'll have to brush up on my setting."

S-VE coach Chris Brill is confident Sayre will be successful at the next level.

"She just needs to stay focused, and own the fact setting is her place," said Brill.

"She's a very good setter," she noted. "She was our back-up setter this season, and quite a few times she would change positions in between sets to be a setter. She adapts very well."

Brill, who coached Sayre for four years, said she has a great work ethic.

"She's grown a lot, and is an amazing person," said Brill.

"She's very versatile on the floor, and worked very hard at any position I put her in," added Brill. "She just tries to be the best she can possibly be, regardless of the position or task she is assigned."

——————

IN PHOTO 1: S-VE senior Jamie Sayre. IN PHOTO 2: Jamie Sayre is flanked by her parents Christie and Jeff Sayre. IN PHOTO 3: Jamie Sayre and S-VE volleyball coach Chris Brill. … PHOTOS BY TIM BIRNEY.




Print Friendly Version
You've asked about helping ...
here's your chance. Click HERE