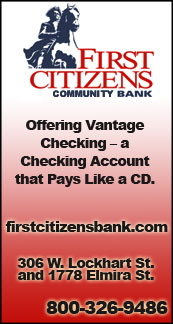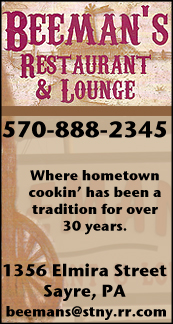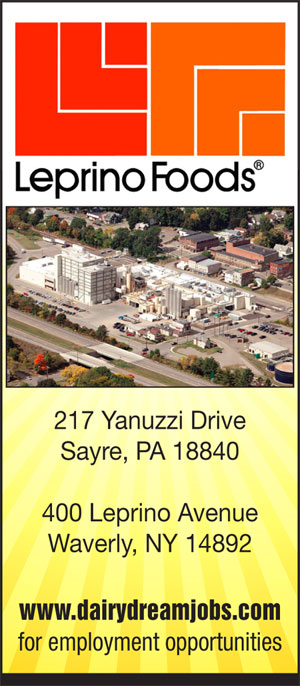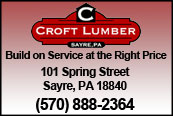 COLLEGE FOOTBALL: SAYRE SENIOR RESSLER SIGNS LETTER-OF-INTENT TO PLAY AT WILKES UNIVERSITY (3 PHOTOS) (2018-05-03)


By TIM BIRNEY
Valley Sports Report
SAYRE — Sayre senior Jake Ressler loves the sport of football, and feels blessed he'll be able to continue playing at Wilkes University in the fall after signing a National Letter-of-Intent in a brief ceremony here Thursday in the high school library.

"I just love the sport of football," said Ressler. "A big part of it is taking my anger out on the field, and expressing myself on the field.

"I love the experience of playing the game, and the adrenaline rush. I love every element of the game.

"To be able to continue playing at college is a blessing," Ressler added.

Ressler believes Wilkes offers the best chance for him to achieve his goals, which are earning a Bachelor's degree in Biology, and a Master's in Biomedical Engineering.

"I liked everything about Wilkes, the campus and the community," said Ressler. "Getting out of the small town should be a good experience, and it appeals to me.

"All the professors wanted me to be as comfortable as possible," he noted. "Being a student-athlete, they want me to make sure academics was the priority.

"I chose Wilkes because it was the best opportunity for me and my future," added Ressler.

The Sayre senior said he was recruited as a punter, but could work his way into some time on the offensive line.

"Im going to focus on punting, but (the coaches) want me to bulk up a little bit, and possibly play offensive tackle, or guard.

"I sent them plenty of my highlights, and they liked what I can do," said Ressler." They liked me where I was at, and didn't want to change much."

Ressler came late into the punting game, but picked it up quickly.

"I've been dabbling with it since 10th grade, but I didn't become the varsity punter until midway through my junior season," he said.

"I didn't have much technique, or a coach, so I was just doing it on my own, but I got better as time went on," added Ressler.

He said he'll begin his summer training program soon.

"I have to bulk up, hit the gym over the summer, and I'll have summer training, which begins May 8.

"I'll have a punting coach to help me with my technique, and I have to work on my legs, so I can push around 295-pound men," he added.

Former Sayre football coach Steve Satterly believes Wilkes is the perfect fit for Ressler.

"It's a great opportunity for Jake to go to a school like Wilkes and keep improving as a football player, but more importantly as a student," he said. "Wilkes is a great university, and it's a great opportunity for Jake."

Satterly said Ressler just needs some well-spent time in the weight room.

"He has to get bigger, and stronger, and that will come once he gets into a college weight training program.

"If he keeps working on his technique, and his punting, he'll be fine," said Satterly.

——————

IN PHOTO 1: Sayre senior Jake Ressler. IN PHOTO 2: Jake Ressler is flanked by his parents Shannon (left) and Alissa Crain. IN PHOTO 3: In front row, Jake Ressler is flanked by his parents Shannon (left) and Alissa Crain. Standing: Dayton Handrick, Sayre H.S. principal, and Steve Satterly, former varsity football coach. … PHOTOS BY TIM BIRNEY.




Print Friendly Version
You've asked about helping ...
here's your chance. Click HERE