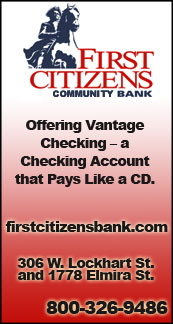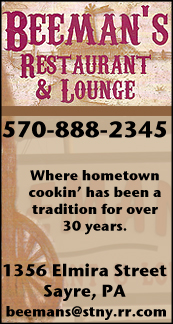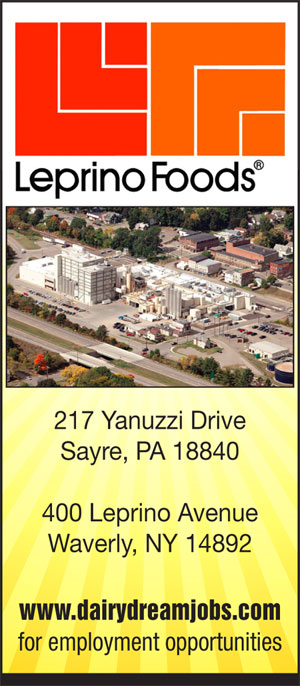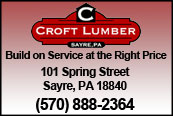 COLLEGE BASEBALL: SAYRE SENIOR WHEELER WILL CONTINUE BASEBALL CAREER AT HOOD COLLEGE (3 PHOTOS) (2018-05-03)


By TIM BIRNEY
Valley Sports Report
SAYRE — Academics will be Sayre senior Sam Wheeler's main focus, but he is happy to be able to continue his baseball career at Hood College in the fall after signing a National Letter-of-Intent here Thursday in a brief ceremony in high school library.

Wheeler, a four-year starter for the for the Redskins, is majoring in Biology.

"I'm looking to go into medical research," said Wheeler. "Frederick is the center of medical research, that's definitely a perk of being there. It's nice to be in that mix, in terms of internships and other things.

"Being in Frederick with all the medical advances going on, was definitely a big part of my decision," he added.

Wheeler also considered playing baseball at Elizabethtown College, and a couple of community college, including Finger Lakes Community College, but the academic draw of Hood College eventually won out.

"Academics definitely took precedence, but I'm looking forward to playing more baseball," he said.

Wheeler said he knew Hood College was the place for him rather quickly.

"I was looking for a smaller school," he said.

The (Hood College) coach contacted me, and I went down for a visit," said Wheeler. "On the first visit, I just kind of knew — I just felt at home. And, it was what I was looking for size-wise, and class size-wise."

Another perk of being at Hood College is Sayre teammate Connor Hanafin will be playing at Frederick Community College in Frederick — just a five-minute walk away.

"It's definitely nice to have him that close," Wheeler said.

Wheeler knows he has things to work on if he wants playing time at the next level.

"I just need to work on getting bigger, stronger, faster, and I definitely need to work on my arm strength," he said. "I'll need to work on filling my role as a little guy, stringing together hits, and getting on base."

Wheeler has played second base for the vast majority of four years on the Sayre varsity team but that won't matter in the fall.

"I'll play anywhere," he said. "It would be nice to stay at second base, but if they need me somewhere else I'm willing to play there."

Sayre coach Jamie VanDuzer said Wheeler's work ethic and his abilities should get him on the field at Hood College.

"He puts a lot of time in on his own, and he's an extremely hard worker," he said. "He's not the biggest kid around, but he has a big heart.

"He leads our team in batting average, and he's always on base. He does everything you want from a lead-off hitter.

"He's going to be a huge asset to Hood College," VanDuzer added.

VanDuzer said his only area of concern is Wheeler's glove work.

"He still has some things to work on defensively," he said. "He makes a lot of plays to his right, but going to his left, I see him struggle at times.

"I know he's going to get a million ground balls there, so he should be fine," added VanDuzer.

——————

IN PHOTO 1: Sayre senior Sam Wheeler. IN PHOTO 2: Sam Wheeler is flanked by his parents Wilbur (left) and Donna Wheeler. IN PHOTO 3: Seated: Sam Wheeler is flanked by his parents Wilbur (left) and Donna Wheeler. Standing: Sayre baseball coach Jamie VanDuzer (left), and Sayre High School principal Dayton Handrick. … PHOTOS BY TIM BIRNEY.




Print Friendly Version
You've asked about helping ...
here's your chance. Click HERE