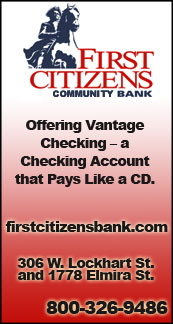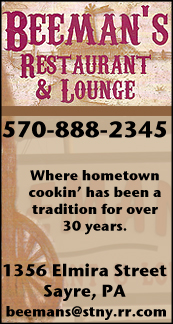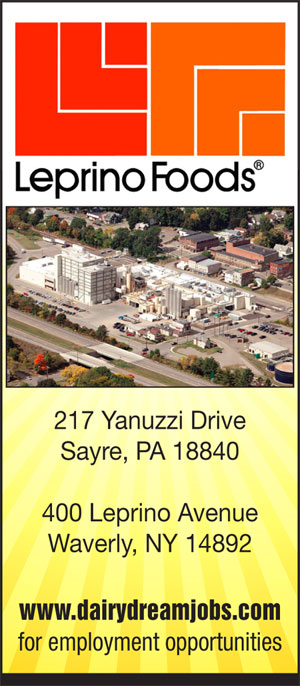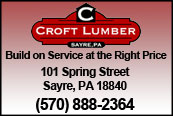 COLLEGE GOLF: SAYRE SENIOR MURRELLE SIGNS TO PLAY COLLEGIATELY FOR TIOGA GRAD ROBINSON AT KEUKA COLLEGE (3 PHOTOS) (2018-05-04)


By TIM BIRNEY
Valley Sports Report
SAYRE — Sayre senior Ryan Murrelle will continue his golf career at the next level at Keuka College after signing a National Letter-of-Intent Thursday afternoon here in a brief ceremony in the high school library.

Murrelle, a four-time PIAA Regional qualifier, will be playing for Tioga grad Josh Robinson, widely regarded as one of the best high school golfers to ever come out of the Valley.

Robinson, a Keuka grad himself, is in his first year coaching at his alma mater. He made Murrelle one of his first recruiting targets.

"The first day (Josh Robinson) got the job, he sent my mother a long e-mail about how he was going to pursue me until I committed somewhere.

"Him being the coach definitely had a big impact on me choosing Keuka College," said Murrelle.

Sayre golf coach Chuck Marvin believes Murrelle will improve greatly under Robinson.

"Josh Robinson is very good. He will teach him some things that I certainly didn't teach him," said Marvin.

Robinson isn't the only reason Murrelle choses Keuka College.

"It was the right fit for me," said Murrelle.

"It's not very big, and that was one of my main considerations," he noted. "I didn't want to go somewhere too big, I wanted to go somewhere I would know everyone.

"I wanted to go where if I needed help, I could go just go talk to a professor, and they would know who I am," Murrelle added.

Murrelle knows he has things to work on over the summer before he makes his collegiate debut.

"I need to work on course management, and not getting so mad all the time," laughed Murrelle. "It's hard to do, but I know I have to work on my temper."

Marvin echoed his star pupil's words.

"Course management, and keeping his head in the game — not getting upset with himself, are critical for Ryan," he said.

"Between your ears is 90 percent of the game," noted Marvin. "Out there on the course, he has all the physical skills. Now, it's putting everything together, along with the mental aspect. When he does that, he is going to be very good."

Marvin expects Murrelle to be just fine at the next level.

"He's going to be challenged. When you move up to that next level, it's not the same as playing in high school, but I think he'll meet that challenge," he said. "I think his game is going jump forward very quickly.

"He has a lot of potential," added Marvin.

Murrelle qualified for the PIAA Championships his senior year, after missing by 1 stroke in the previous two seasons.

"Leading up to Regionals my sophomore and junior years it was tough because I knew how difficult the course is, and I knew it was going to be a tough weekend.

"I missed States by 1 stroke both years … the car rides home were the worst, thinking of all the shots that could have been made, and everything I could have done differently.

"Going back to Regionals my senior year was great, I just wanted to have fun with it," he noted.

"Getting to States was awesome," added Murrelle. "I met quite a few new people out there, and I'm still in contact with several of them. My entire senior season was a fun ride."

Murrelle will be majoring in Criminal Justice with an eye toward a career in law enforcement.

——————

IN PHOTO 1: Sayre senior Ryan Murrelle. IN PHOTO 2: Ryan Murrelle is flanked by his parents Greg (right) and Michelle. IN PHOTO 3: Seated: Ryan Murrelle is flanked by his parents Greg (right) and Michelle. Standing: Sayre High School principal Dayton Handrick (left) and Sayre golf coach Chuck Marvin. ... PHOTOS BY TIM BIRNEY.





Print Friendly Version
You've asked about helping ...
here's your chance. Click HERE