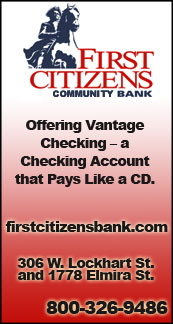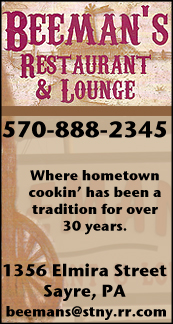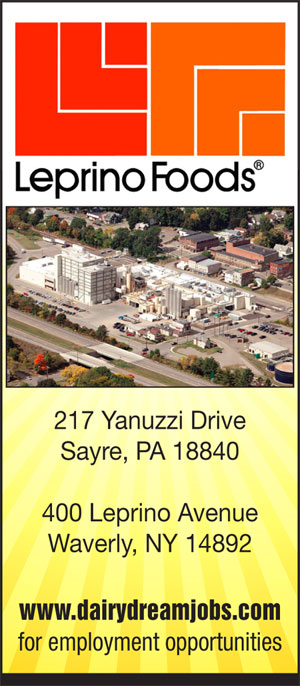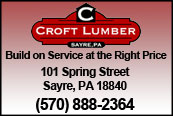 COLLEGE BASEBALL: SAYRE SENIOR HANAFIN WILL CONTINUE BASEBALL CAREER AT FREDERICK COMMUNITY COLLEGE (2 PHOTOS) (2018-05-04)


By TIM BIRNEY
Valley Sports Report
FREDRICK, Md. — Sayre senior Connor Hanafin isn't exactly sure of what he wants to study in college, but he knows he wants to play baseball.

The desire to keep playing became a reality recently when he signed a National Letter-of-Intent to play at Frederick Community College.

"They have a good baseball team, and they've had a good program historically," said Hanafin. "I don't know what I want to major in, so I figured junior college would be a good route.

"I visited, and I really liked it.

"I liked the campus a lot. It's not too far away, but it's far enough away where the weather will be a little bit nicer down there when it's cold up here," added Hanafin.

Since 2003, Frederick CC coach Rodney Bennett, who recently notched his 600th career win, has had four players selected in Major League Baseball's First-Year Player Draft, and has had 172 players move on continue their athletic and academic careers at four-year institution.

Hanafin is hoping to follow Bennett's well-established blueprint.

"My plan is to transfer into an NCAA or NAIA school after one or two years., depending on how it goes," said Hanafin.

The Sayre senior knows he has a few things to work on before joining the Cougars in the fall.

"I have to work on aim strength, and my speed," he said

"I think my hitting is good, and I have good mechanics — decent enough mechanics at third base," added Hanafin. "Hopefully, I'll just keep getting better."

Sayre baseball coach Jamie VanDuzer believes Hanafin's work ethic and talent will carry him a long way.

"He has always been one to work extra in the offseason," he said. "He's always putting in the extra time at the field, and in the (batting) cages. He puts a ton of extra time in on his own.

"He has all the ability in the world," noted VanDuzer. "Size is probably the only thing that keeps him from being even better yet."

"Pound-for-pound, I'll put Connor up against anybody; he crushes the ball," he added. "I think he'll be a good addition to Frederick's program."

VanDuzer said Hanafin has a few little things to work on.

"He's very patient at the plate, but when he's aggressive it's usually chasing pitches out of the zone. That's probably the one thing I would tell him to work on."

Usually, athletes will talk about having to get into the weight room before hitting campus. Hanafin started that process about two years ago, when he and his younger brother, sophomore Quinn Hanafin, embarked on a lifestyle change and each dropped about 50 points.

"We definitely lost a lot of weight for baseball," said Hanafin. "At my heaviest I was about 225. I'm 175 now. It was about the same for Quinn.

"For me, a lot of it was getting into the weight room consistently," he noted. "(Sayre grad) Matt Williams (currently playing at Div. I St. Bonaventure) helped me out a lot. We would lift together a lot, he was a big help.

"But you're only in the weight room a fraction of the time, so you have to make sure you're eating what fuels your body, and not just what tastes good all the time.

"It's tough for a little bit, but once you start seeing results it's a lot easier to keep doing it," Hanafin added.

Hanafin is open to ideas as far as academics are concerned.

"I'm really undecided right now. I'm leaning toward transferring into business administration but i'm keeping my options open in case I find something I like more," he said.

——————

IN PHOTO 1: Sayre senior Connor Hanafin. IN PHOTO 2: Seated: Connor Hanafin is flanked by his parents Colleen and Larry. Standing: Sayre H.S. principal Dayton Handrick (left), and former Sayre baseball coach Jon Pack. … PHOTOS SUBMITTED.




Print Friendly Version
You've asked about helping ...
here's your chance. Click HERE