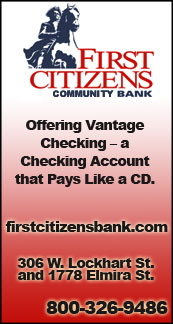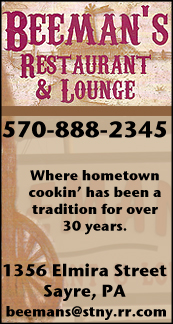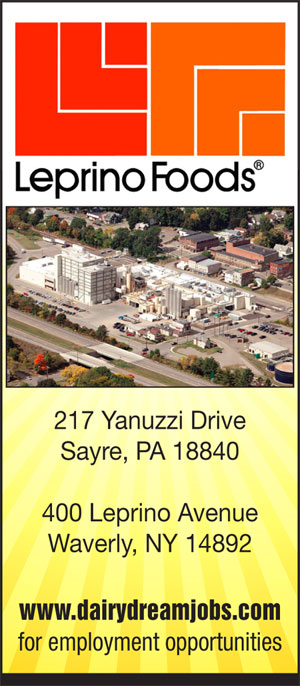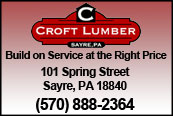 COLLEGE VOLLEYBALL: SAYRE SENIOR POST SIGNS TO PLAY AT LYCOMING COLLEGE (2 PHOTOS) (2018-05-06)


By TIM BIRNEY
Valley Sports Report
SAYRE — Sayre senior Alia Post will continue her volleyball career at Lycoming College in the fall after recently signing a National Letter-of-Intent in a brief ceremony at the high school library.

Post selected Lycoming College for its academics.

"I chose Lycoming because it has a very good education program," she said. "I'm taking Psychology, and will get my early education, and social education certificate, so I can teach younger kids.

"They may not offer education as a major, but they offer very good opportunities," noted Post. "Schools connect with them to find future teachers for their schools.

"They also have an on-campus day-care, so I can work there while going to school," Post added.

While academics are her priority, Post has always played volleyball year-round, and wasn't ready for that to come to an end.

"Once I had checked out their education program, I check out their volleyball team," said Post. "I've always been about volleyball.

"I went to a game, met the team, visited the campus, talked to the coach, and it really felt like I belonged there," she added.

Having a familiar face in former Sayre standout Molly Ball on the Lycoming team was also a major selling point.

"It was more comfortable having an old teammate there. I know Molly will help me throughout my years there, because she did here at Sayre."

Post said she'll be playing in the back row at Lycoming College.

"I'll be playing defense. I didn't really hit the height standards to play front row," laughed the 5-foot, 3-inch Post.

Post believes the main thing she needs to do is get to know her future teammates.

"I have to work on getting connected with the team. I visited them once, and I had lunch with a bunch of them.

"The season starts before school, so we should have a lot of time to hang out, and get to know one another," said said.

Post played three years of varsity at Sayre. It would have been four, had it not been for spending her junior season in North Carolina. She believes that year was a key in her development.

"I feel like it was a big benefit to my game," said Post. "They were very competitive down there … there were travel leagues all over the place.

"Our team lost the game before States," added Post. "It had a big impact on me, not just playing on the court, but having that team that was always there for you, and not just on the court. It was a really good experience."

——————

IN PHOTO 1: Sayre's Alia Post. IN PHOTO 2: Seated: Sayre senior Alia Post is flanked by her parents, Jeannie and Jeff Post. Standing, from left: Sayre volleyball coach Elizabeth Higley, Sayre H.S. principal Dayton Handrick, and former Sayre volleyball coach Tom Shay.




Print Friendly Version
You've asked about helping ...
here's your chance. Click HERE