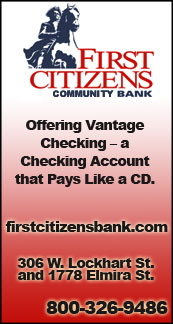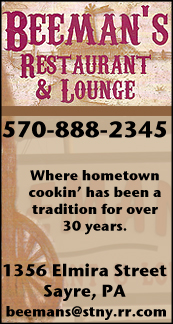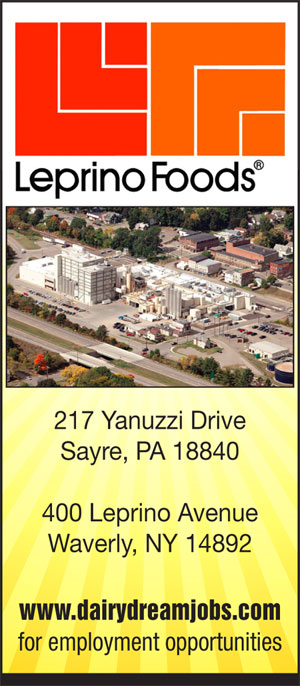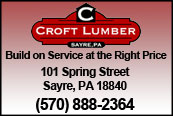 SECTION IV GIRLS TRACK & FIELD: WAVERLY'S NITTINGER EARNS TRIP TO STATES (24 PHOTOS) (2018-05-31)




S-VE'S SQUIRES, TIOGA'S JAYE ALSO MEDAL





By TIM BIRNEY

Valley Sports Report
ENDICOTT — Waverly senior Elle Nittinger punched her ticket for the New York State Track & Field Championships here Thursday afternoon in the discus by winning the Division 2 title at the Section IV State Qualifier.

Elle Nittinger, who finished third overall, topped all other Division 2 throwers with a toss of 112-feet, 9-inches. The Division 2 runner-up (Catie Lally of Chenango Forks) was 12 1/2 feet short of Nittinger's best.

Two years ago, a trip to States in the discus wasn't even on her radar.

"A couple years ago my goal was to throw in the 90s because I was throwing consistently in the 80s," said Elle Nittinger. "Last year, it went from 90 feet to 106 feet, and this year I've thrown it farther than I ever thought I could.

"I'm so excited," added Nittinger. "(Getting to States) been a goal for four years, and I'm so happy I'm finally there."

A three-sport standout at Waverly, Elle Nittinger played on a Waverly soccer team that lost twice by one goal to Chenango Forks, which won a state title one year and advance to the semis the other, in the Section IV finals.

Nittinger was a 1,000-point scorer in basketball, but the Lady Wolverines lost in the Section IV semifinals all four of her varsity years — twice to eventual state champs.

"It's definitely satisfying to know I'm going to States at least once before I go to college," said Elle Nittinger.

She has a modest goal for States.

"I would like to throw over 116-feet, 7-inches to beat my own record," she said. "I think it would a nice step in working toward next year because I'll be throwing at Nyack (College) too."

NIttinger becomes the first thrower in Waverly girls coach Scott Baird's 20 years at the helm of the program to qualify for States.

"I felt confident in Elle," he said. "I knew if she just did what she's been doing, and didn't try to fight, she'd be in.

"She already had the standard, so the pressure wasn't on her — it was on the other girls," noted Baird. "We just needed her to get a decent throw early to get into the heads of the other girls, and she did that.

"She's worked hard for this," added Baird. "I'm very proud of her."

The Waverly foursome of Elle Nittinger, 8th-grader Olivia Nittinger, junior Stephanie Hyland, and sophomore Cora Smith also medaled in the 3,200-meter relay, finishing fourth in a time of 10:46.91. They were second in Division 2, but finished 15 1/2 seconds behind the state-bound Lansing quartet.

"The 3,200-meter real team ran its fastest time of the season, what else can you do?" asked Baird. "If the other team runs faster, you tip your cap to them."

S-VE sophomore Jenna Squires finished sixth in the high jump clearing the bar at a personal-best 5-feet. Tioga senior Rachel Whitcomb was 10th at 4-feet, 10-inches.

Tioga senior Audra Jaye finished sixth in the pole vault at a height of 9-feet.

The Waverly quartet of Paige Ackley, Elle Nittinger, Elizabeth Fritzen, and Sarah Uhl finished 13th in the 1,600-meter relay in a time of 4:22.46.

Waverly sophomore Sheridan Talada was 14th in the 2,000-meter steeplechase in a time of 8:27.94.

——————

IN PHOTOS 1-4: Waverly's Elle Nittinger. IN PHOTO 5: S-VE coach Maggie Childs (left) and Jenna Squires. IN PHOTOS 6-8: S-VE's Jenna Squires. IN PHOTOS 9-11: Tioga's Audra Jaye. IN PHOTOS 12-13: Waverly's Sheridan Talada. IN PHOTOS 14-16: Tioga's Rachel Whitcomb. IN PHOTO 17: Waverly's Elle Nittinger. IN PHOTO 18: Waverly's Olivia Nittinger. IN PHOTO 19: Waverly's Stephanie Hyland. IN PHOTO 20: Waverly's Cora Smith. IN PHOTO 21: Waverly's Paige Ackley. IN PHOTO 22: Waverly's Elizabeth Fritzen. IN PHOTO 23: Waverly's Elle Nittinger. IN PHOTO 24: Waverly's Sarah Uhl. … PHOTOS BY TIM BIRNEY.




Print Friendly Version
You've asked about helping ...
here's your chance. Click HERE