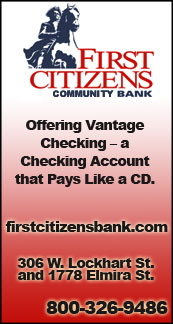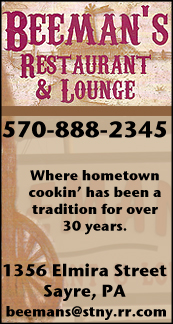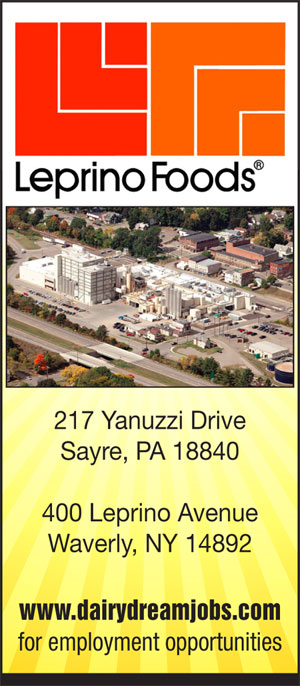 PIAA BASEBALL: REDSKINS ADVANCE TO STATE SEMIFINALS; CRON'S 'WALK-OFF' SINGLE LIFTS SAYRE TO 4-3 WIN OVER FAITH CHRISTIAN ACADEMY (24 PHOTOS) (2018-06-07)


BY TIM BIRNEY
Valley Sports Report
BLOOMSBURG — It's the dream of nearly every boy who has ever picked up a baseball bat, and Sayre junior Jon Cron lived it in the biggest game of his young life.

Cron ripped a two-run single with two outs in the bottom of the seventh inning to lift Sayre to a 4-3 "walk-off" win over District 1 champion Faith Christian Academy in the quarterfinals of the PIAA Class A baseball playoffs here Thursday afternoon at Central Columbia High School.

"I knew it was up to me, and I had to get a hit. I had to do it for my team," said Cron. "I was just looking for a fastball down the middle, something I could get the bat on.

"It's an amazing feeling," added Cron.

Sayre coach Jamie VanDuzer said he liked his team's chances heading into the seventh inning.

"It's unbelievable," he said. "It seems like things are happening for a reason. It's hard to explain.

"I felt really good going into the bottom of the seventh with 2-3-4 batters coming up," said VanDuzer. "I didn't know it was going to come down to our 6-7.

"(Cron) had some frustrating at-bats early on because he let some pitches go by that he knew he could hit.

"He got his pitch in that last at-bat and jumped on it … that may be the hardest he's hit a ball all season," added VanDuzer. "He came up huge for us."

Sayre senior Jordan Rockwell and FCA's Carter Heller matched zeroes until the Redskins scratched out a run in the bottom of the fourth inning to take a 1-0 lead.

Rockwell pitched around a one-out triple in the top of the first, and Heller left a Sayre runner stranded at third in the second inning.

Both teams put two runners on base in the third inning, but both pitchers escaped the jams unscathed.

Senior Nate Sweet led off the home half of the fourth inning with a line-drive double to right-center field, then Rockwell reached on a controversial call at first base.

Junior James Esposito squared to bunt on Heller's first pitch, but was hit by the pitch to load the bases with no outs.

Heller nearly pitched his way out of the predicament, recording a pair of strikeouts, but his 2-2 pitch to freshman Jake Burgess skipped to the backstop, allowing courtesy-runner Isaiah Firestine to score the game's first run.

The Redskins lead was short-lived, however, as the Lions used a single, walk, and error to load the bases for their clean-up hitter David Forscht, who cleared the bases with a three-run double into the left center-field gap for a 3-1 lead.

Rockwell avoided further damage by retiring the next three batters, and stranding Forscht at third base.

"I was getting on top of the hitters, and it let me work the counts more, and allowed me to throw my stuff," said Rockwell.

"In the fifth inning, I was pitching from behind, and I walked a hitter, which was big," he added. "I left a change-up up, and that was the end of it."

"We tried to not let the three- or four-hitters beat us, but with the bases loaded we had to pitch to (Forscht), and he came through with a big hit," said VanDuzer.

"It was still only 3-1, so I wasn't real concerned by it," he noted. "I really felt like we were going to score some runs.

We didn't get as many as I thought we would, but we got enough, and we got them when we needed them," added VanDuzer.

"This was a big team win," said Rockwell. "We knew we didn't have to get it all back at once. We knew we could chip away at it. That's what we did, and ended up getting the W."

The Redskins answered quickly to close the gap to 3-2.

Senior Sam Wheeler and sophomore Quinn Hanafin opened the bottom of the fifth inning with back-to-back singles to knock Heller from the game.

Forscht came on in relief, and the first batter he faced — senior Connor Hanafin — hit a double-play grounder to second base, but a throwing error by Heller, now at shortstop, on the turn allowed Wheeler to score from second base.

After a two-out infield single by Rockwell, Forscht recorded the final out of the inning to preserve a 3-2 lead.

FCA's Parker Curry reached on a controversial dropped third strike call to start the sixth inning, but was wiped off the bases moments later when Sweet, in for his first inning of relief, made a running catch of a pop fly near the first-base line, and flipped to Cron at first base for the double play.

"The double play was huge because it got everybody up in the dugout," said Sweet. "It really changed the face of the game."

Forscht pitched around an infield single by Burgess in the bottom of the sixth inning, and Sweet retired the side in order in the top of the seventh inning.

Sweet struck out one in two innings of no-hit relief to earn the win.

"I knew I had to throw strikes because I know I have a good defense behind me, and the defense came up big," said Sweet. "All I had to do is just throw strikes."

Sweet threw 18 pitches — 13 for strikes.

After Quinn Hanafin led off the home half of the seventh inning with a long fly out to center field, Connor Hanafin drew a four-pitch walk.

Then, things got whacky.

Sweet belted the first pitch he saw deep into the left center-field gap for what appeared to be a game-tying double, but the FCA left fielder threw his hands in the air to signify the ball was unplayable.

It appeared to be wedged under the chain link fence, but ended up on the outside of the fence. If the umpires had ruled the outfielder had touched the ball after signaling the ball was unplayable, both runners could have been allowed to score.

"I still don't know what happened there. I know the rule is you put your hands up, and you don't go near it until the umpire gets out there.

"The umpire told us the ball was on the other side of the fence when he got out there," said VanDuzer. "It was a bizarre play."

After the umpires ruled Sweet's hit a ground-rule double and sent Connor Hanafin back to third base, FCA intentionally-walked Rockwell to loaded the bases.

With out one and the infield in, junior James Esposito hit a soft one-hopper to the FCA third baseman, who double-clutched for the ball in his glove before throwing home for the force out. Esposito beat the throw to first base for the would-be game-ending double play.

Three pitches later, Cron's line-drive single into left field sent Rockwell home from second with the winning run, and his teammates scurrying on to the field to mob him at first base.

"I wasn't stopping for anything," said Rockwell. "The ball could have beat me home, and I wasn't stopping … I would have found a way to score.

"What can you say? You can't get much better than this," added Rockwell. "A walk-off win in the state quarter-finals, what's better than that?"

"It's insane," said Cron. "We wanted the District title, now we're just taking it game by game. Now, we're in the state semifinals, it's unbelievable."

"Our team really deserves this," said Sweet. "We've worked really hard all year, and we're not stopping until we have that title."

"We're one step closer," said Rockwell.

Sweet had three hits, including a pair of doubles, and Firestine (Sweet's courtesy-runner) scored two runs to lead Sayre's nine-hit attack, while Quinn Hanafin singled twice, and Cron singled and drove in two runs.

Wheeler and Rockwell each had one hit and one run scored, and Burgess added a single.

Rockwell allowed three runs — two earned — on four hits in five innings. He fanned six and walked four.

On Monday, Sayre will square off with District 5 champion Southern Fulton, which topped District 3 runner-up High Point, 9-1.

——————

IN PHOTO 1: Sayre's Jon Cron. … PHOTOS BY TIM BIRNEY.




Print Friendly Version
You've asked about helping ...
here's your chance. Click HERE