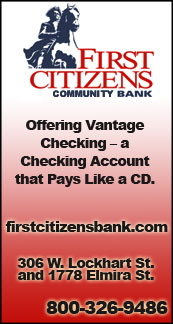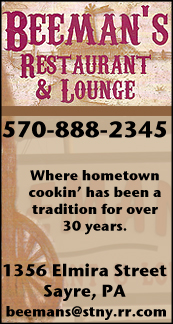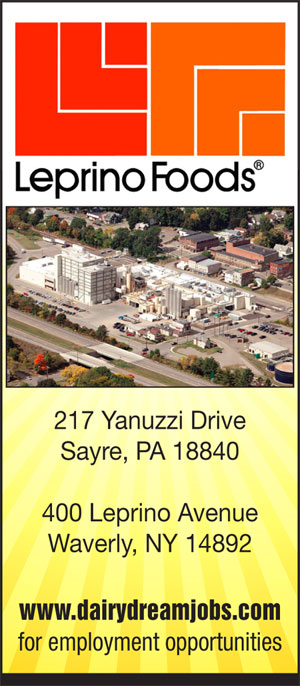 PIAA BASEBALL: SOUTHERN FULTON ENDS SAYRE'S HISTORIC SEASON IN CLASS A SEMIFINALS (24 PHOTOS) (2018-06-11)


By TIM BIRNEY
Valley Sports Report
WINGATE, Pa. — Southern Fulton used a strong pitching performance and a pair of big hits by a big young man to end Sayre's historic baseball season with an 11-0 five-inning win here at Bald Eagle Area High School in the semifinals of the PIAA Class A playoffs.

Sophomore Gabriel Stotler pitched a three-hitter, while striking out six and walking none in a five-inning, complete-game effort. And, 6-foot, 8-inch, 285-pound lefty Branden "Country" Lynch homered and doubled and had seven RBI to pace the Indians at the plate.

"(Stotler) had better velocity than what we've seen this season," said Sayre senior Connor Hanafin. "And, he threw his off-speed stuff harder, too. It was tough picking it up.

"Guys at this level usually just lob their curveball up there, but he threw his pretty hard, which made him a little better than what we've seen," added Hanafin.

"(Stotler's) breaking pitches were sharp," said Sayre coach Jamie VanDuzer. "We had a couple ugly swings in the first inning, and we normally don't have too many of those. When that happens, I know the guy has something that's diving down hard."

Senior Jordan Rockwell said his team hit with bad luck as well.

"We definitely hit some balls hard today, we just hit them right at people," said Rockwell. "Sometimes that's how the game goes. He was definitely a good pitcher, but it was one of those days."

The Indians took a quick 3-0 lead in the bottom of the first inning. Cooper Grove led off with a sharp single to right field, Mitchell Potter beat out bunt single up the third-base line, and Stotler worked a walk to load the bases for Lynch, who drilled a 1-2 pitch into the left-center field gap to clear the bases.

"Coming into the game we talked, and knew we had to be careful with (Lynch)," said VanDuzer. "Unfortunately, we didn't get into a situation where we could pitch around him — the bases were loaded both times, and he made us pay."

On the pitch prior to the three-run double, Sayre starter Nate Sweet snapped off a curveball that fooled Snyder, and ran the count to 1-2. Sweet then tried to throw a well-place fastball.

"I threw a fast ball on the outside corner," said Sweet. "It was a pretty good pitch, but he's a good hitter and just drove it into the opposite gap."

Sweet, who had not allowed an earned run in 15 postseason innings entering the game, was tagged for nine runs — eight earned — on eight hits in 3 1/3 innings. He struck out one and walked three.

"They are a good team," said Sweet. "They hit the ball hard 1 through 9 … there's really nothing you can do except try to throw strikes, and let them put it in play."

The Indians tacked on a run in the third inning, and led 5-0 after a one-out RBI single by Potter in the home half of the fourth. After Stotler worked a walk, Lynch hammered a 3-1 pitch over the fence at the 378-foot mark in right-center field to make it 9-0.

Senior Jordan Rockwell relieved and allowed two more runs on a two-RBI single by Eaven Gordon to extend the lead to 11-0 before getting out of the inning.

Junior Jon Cron reached on an error, and freshman Zach Moore singled lead off the top of the fifth inning, but Stotler retired the next three batters to send Southern Fulton in the Class A state title game.

The Redskins end the season at 16-6, having repeated as NTL Small School champs, and District 4 champs, while also becoming the first team in program history to win a state playoff game.

"It was exciting, I'm so happy for the kids," said VanDuzer.

"I didn't want it to ever end, but today we just got beat by a team that was more prepared, and ready to go," he noted. "Their energy was there, they got some breaks, and they played well. I can't take anything away from them.

"This season was an awesome ride for me," added VanDuzer. "These guys worked their butts off, and I'm real proud to be part of it."

Connor Hanafin, junior James Esposito, and Moore each singled to account for Sayre's three hits.

Senior Sam Wheeler said the he wasn't necessarily expecting a deep run in the state playoffs.

"It kind of came as a surprise," he said. "It was a team effort. Our younger guys definitely stepped up, and we played some solid defense throughout the playoffs to get us to where we are."

Connor Hanafin, Rockwell and Sweet appreciated being part of the historic run.

"It's pretty cool," said Hanafin. "They're have been a lot of good baseball players at Sayre, guys I've looked up to, and to do something they didn't do is pretty cool."

"It was a fun time," said Rockwell. "It was definitely cool do to something that's never been done before."

"It was a great experience, taking it this far," said Sweet. "Making history is always a big thing.

"It should be a good experience for the underclass men coming up," added Sweet. "Hopefully, they can keep it going."

The Redskins graduate six seniors, including Rockwell and Sweet, who did all the pitching and catching in the postseason, second baseman Sam Wheeler, and third baseman Connor Hanafin, who was limited to DH late in the season following an elbow injury.

"There will obviously be some holes to fill," said VanDuzer. "We're losing four infielders, our two main pitchers, our two main catchers, and four of our top five batting averages. That's huge to try to fill.

"But, we do have a real good (freshman) class coming in next year, and they're hungry," he noted. "I've seen them in the cages working.

"And, to see what these kids have done, I think they're going to be even more hungry next year," added VanDuzer. "It's exciting, and I hope to be part of it."

——————

IN PHOTO: Southern Fulton pitcher Gabriel Stotler. … PHOTOS BY TIM BIRNEY.




Print Friendly Version
You've asked about helping ...
here's your chance. Click HERE