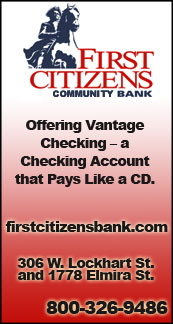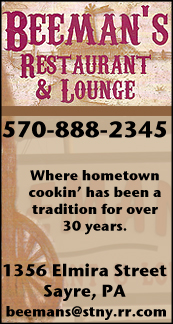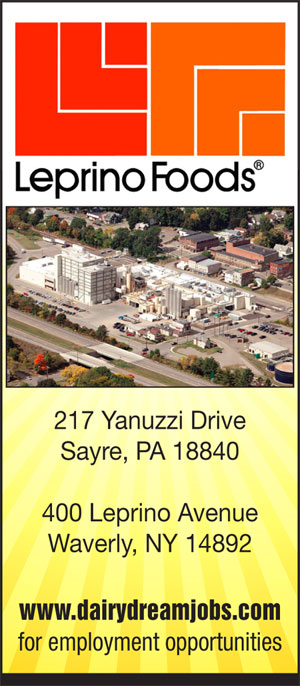 FROM THE PRESS BOX: A GLIMPSE INTO THE CRYSTAL BALL AT THE 2019 BASEBALL SEASON (2018-06-18)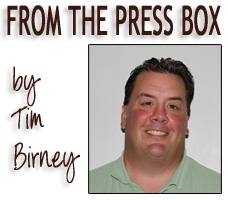 The 2018 baseball regular season was pretty good to the locals with four of the five schools in the Valley Sports Report coverage area qualifying for the postseason.

The postseason, however, was a different story with Waverly, Athens, and Tioga all losing before Sayre even took the field for its first playoff game.

The Redskins then won four straight postseason games to advance to the PIAA, Class A semifinals, where it dropped an 11-0 decision to Southern Fulton, which lost 5-3 in the state finals to Vincentian Academy.

Peering into the crystal ball at the 2019 season, it looks like four teams will again advance to the postseason, but it's doubtful any will win a Section IV or District 4 title.

Athens Wildcats: The Wildcats graduate just one senior from a 12-7 team, and return a trio of pitchers in Joe Parshall, Keegan Rude, and Ryan Kennedy who could form one of the best three-pitcher combos in the NTL.

Senior Cory Stivason led Athens in hitting at .405, but Kennedy (.403), Ethan WItherow (328) and Parshall (.327) all return. The remainder of the team hit .250 or less.

The Wildcats' biggest weakness of the season may have been their defense, which committed 65 errors in 19 games.

Prediction: Athens' pitching staff should be its strength in 2019. If the Wildcat hitting, and especially its defense, can keep pace with the pitching, a run at an NTT Large School title is not out of the question. And, I wouldn't be a bit surprised if Athens made some waves in the District 4, Class AAAA playoffs. 2019 record: 16-5 with loss in District 4, Class AAAA title game.

Sayre Redskins: The Redskins graduate four key starters — Nate Sweet, Jordan Rockwell, Connor Hanafin, and Sam Wheeler, but return six players who earned a wealth of experience in this year's historic postseason run.

Junior-to-be Quinn Hanafin leads a solid core of returners, which also includes sophomores-to-be Zach Moore and Jake Burgess, who could be major contributors in 2019.

James Esposito is the only Redskin pitcher returning who threw more than seven innings this season.

Prediction: The Redskins will bring in a strong freshman class next spring, led by Brayden Horton. I will say this: "If you want to beat Sayre, you had better do it next year, because they're going to have a three- or four-year run where they are very good." … 2019 record: 13-6 with loss in District 4, Class A semifinals.

S-VE Panthers: The Panthers graduate their best hitter and pitcher in Zach Sherwood, who was the only hitter on the team to bat more than .294 on a 4-14 team.

Junior Mandel Davis hit .262 and was the only under classmen to hit better than .167 this season. The Panthers hit .202 as a team, and scored just 49 runs in 15 games. They also committed 49 errors in the field.

Senior-to-be Billy Baker had a solid season on the mound for the Panthers, but only three pitchers with a combined 5 1/3 innings return with him.

Prediction: The numbers were pretty ugly for the Panthers this season — outscored 135-49. They also graduate their only two IAC first-team all-stars. … 2019 record: 4-14.

Tioga Tigers: The Tigers graduate three key seniors from an 18-3 campaign, which included a 15-game win streak.

Tioga will lost one of its top pitchers and hitters in Mitch Taylor, as well as Connor Hutchinson and Justin Rockwell, but return one of the best players in the area in Pierce Hendershot, as well as four players who had strong seasons in their first varsity campaign in Brady Worthing, Thomas Cook, Mason Booser, and Derrick Gage.

Prediction: The Tigers have a strong core of players returning, but will need several players to step up on the mound, and in the field. They will still be the prohibitive favorite to win the IAC Small School title, but it will be interesting to see if they can groom enough talent to remain among the Section IV, Class C elite. 2019 record: 14-7 with a loss in the Section IV, Class C quarterfinals.

Waverly Wolverines: The Wolverines graduate a few key seniors from a 12-9 team, but return several key under classmen — both pitchers and hitters.

Waverly returns four of its top five pitchers in terms of innings pitched, led by Bradey Roney and Colby Sindoni.

The Wolverines also return several of their top hitters, led by Scotty Woodring, Sindoni, and Montana Davis.

Prediction: All signs point to an improvement for the Wolverines in 2019, but the defense — which committed 47 errors — has to be a main priority for improvement. I expect youngsters like Jalen McCarty and Caden Hollywood to make big impacts, and Cole Jenner and Elijah Kraft to become major contributors. 2019 record: 16-5 with a loss in the Section IV, Class B quarterfinals.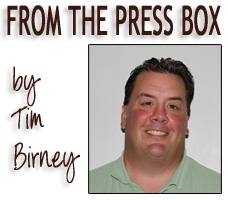 Print Friendly Version
You've asked about helping ...
here's your chance. Click HERE