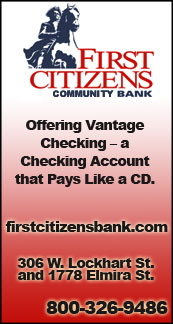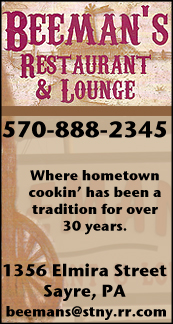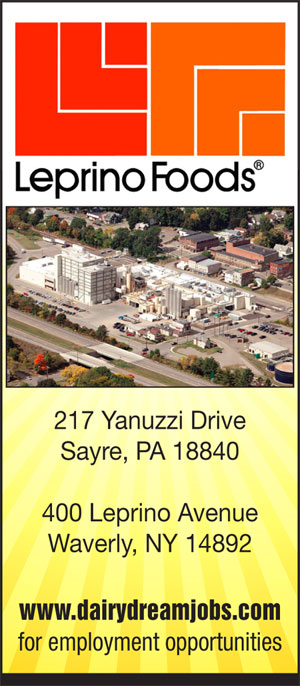 FROM THE PRESS BOX: A GLIMPSE INTO THE CRYSTAL BALL AT THE 2019 SOFTBALL SEASON (2018-06-19)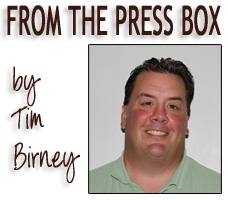 The 2018 softball won't go down in history as one of the more memorable seasons we've seen in recent years, but three of the teams in the Valley Sports Report coverage area did advance to the postseason.

Once in the postseason, Waverly notched the only victory before losing in the Section IV, Class B quarterfinals, while Tioga lost to Notre in the Class quarterfinals, and Athens fell to Milton in the District 4, Class AAAA quarterfinals.

Peering into the crystal ball, the 2019 softball season appears to be a very similar in that three teams are likely to make the postseason, but two of them could do serious damage once there.

Athens Lady Wildcats: A 10-8 record may not be impressive at first glance, but when you consider there was not a senior of the Lady Wildcat roster, you can see why the future appears so bright.

Emma Adams will be one of the top players in the NTL again next year, and fellow senior-to-be Mimi Martin could easily be one of the most dangerous bats in the league.

Megan Bennett had a breakout season in the pitcher's circle as a sophomore, and should continue to improve, while freshmen Harley Sullivan and Emma Repsher made immediate impacts with their bats, and did good work in the field at catcher and first base, respectively.

Prediction: There were very few expectation on the Lady Wildcats in 2018, but that won't be the case in 2019. With everyone returning, including sophomores-to-be Megan Collins and Audrey Hatch, who will vie for more playing time, Athens will be deep and talented. … 2019 record: 16-5 with loss in the District 4, Class AAAA title game.

Sayre Lady Redskins: First-year coach Rich Decatur suffered through the growing pains of trying to put a program back on track with a 2-16 record, and a roster loaded with freshmen and sophomores.

If a young and inexperience roster weren't bad enough, injuries also took a toll.

Sayre graduates four of its top hitters, but Emily Sutryk, Erika Wells, and Allyssa Murrelle showed promise in limited at-bats this season.

Pitching is where it's at in softball, and Murrelle, who pitched two-thirds of Sayre's innings this season, and Sara Ciavardini will both return to toe the rubber next season.

Prediction: Athens had success with freshman and sophomores littering its roster because they have tremendous amounts of travel ball experience. Except for a few, the same can't be said for Sayre's youngsters. They will need to improve in every facet of the game to be any type of factor in the NTL Small School race. … 2019 record: 2-16.

S-VE Lady Panthers: The Lady Panthers finished the season strong, and narrowly missed out on a postseason berth with a 6-12 record, but first-team IAC all-stars Daysha Rorick and Maralee Rose will graduate.

Freshman-to-be Rhianna Lawrence could become a dominant pitcher in the IAC, but will likely need another year of seasoning to reach that level. She'll have strong-armed Madison Sousa back behind the plate next year.

Defense was an issue at times in 2018, and will likely be a priority for longtime coach Ron Miller.

Prediction: I believe Lawrence will come on strong at some point in 2019, and the earlier that is the better S-VE's chances of making the postseason is. This team will need everything to come together to forge a winning season, but I think the postseason is a possibility. … 2019 record: 7-11 with a loss in the opening round of the Section IV, Class C playoffs.

Tioga Lady Tigers: The Lady Tigers lose five seniors with a wealth of experience, including a pair of dominant pitchers in Mariah Culver and Madalyn Dydynski, but the cupboard is far from bare.

While pitching may be a source of some concern for coach Heather Klossner, hitting shouldn't be with starters Giovanna Rossi, Kylie Zimmerman, Kelsey Vosburgh, Hayley Zimmerman, and Michaela Webb all set to return.

Brianna Stoughton, who missed this season with an injury, and Kindra Wessels will likely man the pitcher's circle for Tioga next season.

Prediction: Tioga will likely run roughshod over the IAC Small School Division again, although O-M could have something to say about that. The question is will the Lady Tigers remain among the top teams in Class C in Section IV. … 2019 record: 16-5 with a loss in the Class C semifinals.

Waverly Wolverines: Softball is all about pitching, and Waverly has one of the best in Wendi Hammond, but the Lady Wolverines play in a tough division, and play in Section IV's brutally tough Class B.

With Hammond in the pitcher's circle, the Lady Wolverines will have a chance to win every game, but they'll also have a large hole to fill behind the plate with the graduation of five-year starter Zoe Mennig, who caught all but two innings this season.

At the plate, Waverly returns Hammond, Riley Hall, Paige Lewis, Jordan Mente, and Hali Jenner, who all hit .316 or higher, so scoring runs shouldn't be a big issue either.

Prediction: The Lady Wolverines, 14-5 this spring, dropped a 1-0 decision to eventual state runner-up Susquehanna Valley in the Class B semifinals this spring. It's not out of the question to expect them to take the next step in 2019. … 2019 record: 17-4 with loss in Section IV, Class B title game.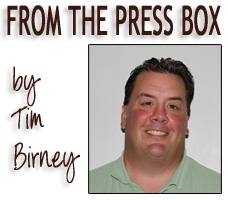 Print Friendly Version
You've asked about helping ...
here's your chance. Click HERE