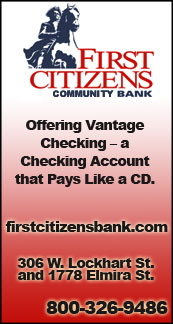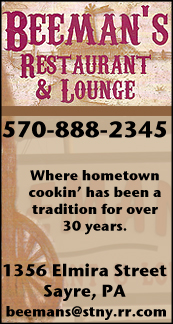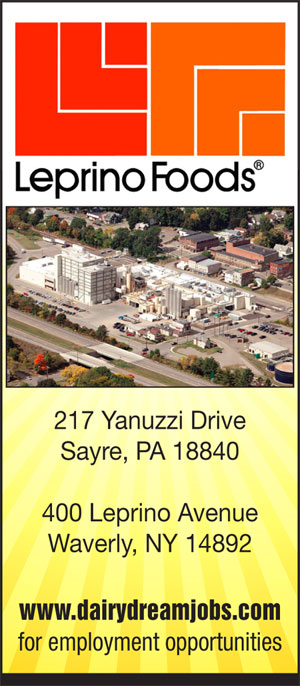 FROM THE PRESS BOX: THE 'SUPER 7 STORYLINES OF THE SPRING' (2018-06-20)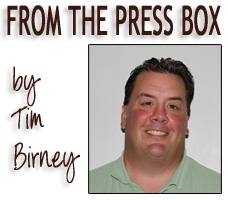 I've talked about storylines in the past and how they normally come in one of four realms: the start of a storyline, the continuation of one, the likely culmination of one, or a storyline totally out of the blue.

This year's "Super 7 Storylines of the Spring" is dominated by continuing storylines, but has others sprinkled in.

Without any further ado, I give you, from No. 7 to No. 1, the top storylines of the spring:

7. Flood of young talent shines on softball diamond: All five teams in the Valley Sports Report coverage area had young under classmen starting and contributing at the highest levels.

Freshmen Harley Sullivan and Emma Repsher of Athens both earned NTL all-star honors, while Tioga sophomore Giovanna Rossi was all-IAC, and teammates 8th-grader Kylie Zimmerman, and sophomore Michaela Webb were major contributors.

Waverly started a pair of freshmen up the middle — Hali Jenner at shortstop and Alyssa Sindoni at second base — while 8th-grader Rhianna Lawrence was a key contributor for S-VE, and rebuilding Sayre had a number of youngsters on the field, including freshmen Allyssa Murrelle and Sara Ciavardini.

This is most likely a storyline that won't be repeated soon.

6. Something new and something tried and true for Waverly track & field: In a storyline out of the blue, senior Elle Nittinger became the first thrower in coach Scott Baird's 20-year tenure with the Lady Wolverines to qualify for States, while sophomore Isaac Chandler became the next in the storied succession of Waverly pole vaulters to qualify for States.

Nittinger's specialty heading into her senior season was the 800-meter run, but a 19 1/2-foot improvement — from 97-feet 1-inch at last year's Class B Championships to a school-record 116-feet, 7-inches as this year Class B meet — sent her to States for the first time in any sport.

Chandler also showed great improvement, improving from 13-feet at last year's State Qualifier to 14-feet, 6-inches this year to qualify for States. The Wolverines have had four state champs and five runners-up in the pole vault, but Chandler became the first to qualify before their junior season.

Chandler's storyline is one very likely to continue next year.

5. Tioga's Sam Taylor earns third straight trip to New York State Golf Championships: Sophomore Sam Taylor had a bit of an up-and-down season by his standards, but still managed to qualify for his third consecutive trip to States.

Once at States, Taylor fired the two worst postseason rounds of his career.

A motivated Taylor is likely to be a dangerous Taylor in 2019. I expect he'll add another — much more positive — chapter to this storyline next year.

4. Waverly girls golf team runs win streak to 98 — finishes third in first-ever State team tournament: Some things remain the same, as in Waverly recorded its third straight unbeaten season, qualified five golfers for the individual state tournament, and won another Section IV team championship.

And then there was something new. By virtue of winning the Section IV team title, the Lady Wolverines competed in the first-ever State team tournament, and finished third.

With just one senior in the top five, this is a storyline that will have at least one more chapter.

3. Athens girls win eight District 4 Track & Field gold medals — finish second at States: A year after winning five gold medals and the program's first-ever District 4 championship, the Lady Wildcats won eight gold medals and repeated as champs.

It was a record-setting two-day performance for the Athens girls as senior Breana Gambrell set a new District 4 record in the long jump, Emily Lunger set school record in the high jump, and the 400-meter relay team set a new school record.

Breana Gambrell won three gold medals to bring her career total to 15 medals, including 14 gold and one bronze, while Lunger won three gold medals to bring her total to 10, including six gold medals, two silver, and two bronze.

Juniors Rachel Hutchison and Ariana Gambrell each won three medals, including a pair of gold medals, to bring their career totals to eight apiece.

At States, the Lady Wildcats collected six medals and finished in second place in the team standings, improving one spot from their third-place finish in 2017.

With Breana Gambrell and Lunger graduating, this year was likely the last chapter in the storyline.

2. Sayre baseball wins first-ever PIAA playoff games, advance to state semifinals: Sayre finished the season in uncharted territory, but a mid-season swoon created some temporary doubters.

The Redskins started the season with seven straight wins, but lost five of the next nine games, before righting the ship with five straight wins to advance to the state semifinals.

Senior Nate Sweet pitched a complete game in Sayre's win over Montgomery in the District 4 semifinals, and senior Jordan Rockwell followed with a complete game in the title game for the second year in a row to give the Redskins their fifth District 4 championship in 11 years.

After the Redskins opened the PIAA Class A playoffs with a 5-2 win over Greenwood for the program's first-ever state playoff win, junior Jon Cron delivered a two-run single in the bottom of the seventh inning to give Sayre a 4-3 win over Faith Christian Academy in the quarterfinals.

The historic season came to a screeching halt with an 11-0 loss to Southern Fulton in the state semifinals, but it's still a season that will long be remembered by Valley sports fans.

With Sweet, Rockwell, Sam Wheeler, and Connor Hanafin graduating, a sequel to this story will be difficult to pen for the 2019 Redskins.

1. Athens senior Breana Gambrell caps brilliant career: A year after winning two gold medals and one silver medal, Gambrell one-upped herself this spring with two gold medals and two silver medals.

A once-in-a-lifetime talent, Gambrell graduates with 11 PIAA medals, including six gold and four silver. She became just the third athlete to win four gold medals in the same event, setting a state record in the long jump in the process this spring.

She also graduates with District 4 records in the long jump, and 100-meter dash, and the school records in the long jump, triple jump, and the 100. She was also part of the school-record 400-meter relay team, which set that record in a silver-medal performance at States.

With Gambrell taking her talents to Penn State in the fall, it's likely she'll be adding more chapters to her legacy, but another storyline like this again in the Valley is highly doubtful.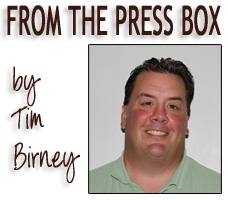 Print Friendly Version
You've asked about helping ...
here's your chance. Click HERE