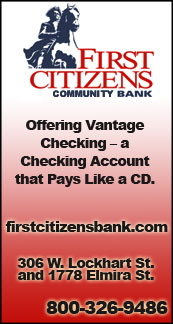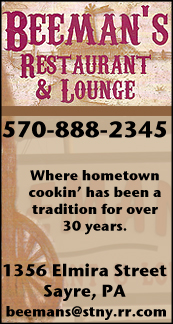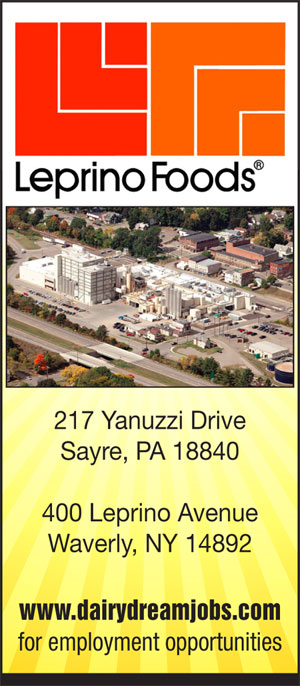 VALLEY SPORTS REPORT: SAYRE'S VANDUZER HEADLINES 'SUPER 7' AS 'COACH OF THE SPRING' (2018-06-21)


Valley Sports Report
THE VALLEY — Longtime assistant coach Jamie VanDuzer took the reigns of the defending District 4 champion Sayre Redskins unexpectedly shortly before the 2018 campaign, and directed the team to new heights — the PIAA Class A semifinals — and is the Valley Sports Report "Coach of the Spring."

The Redskins won their first seven games of the season, but suffered through a mid-season swoon with five losses in nine games.

Sayre re-grouped to beat Wyalusing 16-1 in the regular-season finale, then beat Montgomery and Millville to repeat as District 4 champs. It was the program's fifth District title in 11 years.

Unlike their first four opportunities, the Redskins won their first-ever state playoff game, topping Greenwood, 5-2.

Sayre followed it up with a walk-off 4-3 win over Faith Christian Academy on a two-run single in the bottom of the seventh inning by junior Jon Cron.

Sayre's historic season came to an end in the state semifinals with an 11-0 loss to Southern Fulton, which went on to drop a 3-1 decision to powerhouse Vincentian Academy in the state finals.

The Redskins ended their first season under VanDuzer with a 16-6 record, including an NTL Small School title, a District 4 title, and the program's first-ever state playoff wins.

The remainder of the "Super 7 Coaches of the Spring" are:

Ben Gambrell, Athens girls track: The last two seasons have been the best ever for the storied Lady Wildcats program — finishing third as a team at States in 2017, and second in 2018.

Ben Gambrell has groomed this bunch of Athens athletes, including his two daughters, for years and all his time and hard work paid off with 10 PIAA medals, including four gold medals, four silvers and a bronze, in the last two years.

Heather Klossner, Tioga softball: Following a year away from the program, Heather Klossner returned to lead Tioga to a 17-3 season, and its fifth consecutive IAC Small School title to earn VSR's softball "Coach of the Year" honors.

Klossner was able to mesh a strong senior class with a handful of talented youngsters seamlessly.

Brian Wendela, Waverly softball: Wendela molded a young team around a pair of superstar upper classmen en route to a 14-5 season.

The Lady Wolverines were also the only softball team in VSR coverage area to log a postseason win, then dropped a 1-0 decision in the Class B semifinals to eventual state runner-up Susquehanna Valley.

Pete Girolamo, Waverly girls golf: Girolamo will be the first to admit he's not a swing coach, but he is a master motivator, and a very good manager of egos and personalities.

Coaching girls presents an entirely different set of challenges than coaching boys, and Girolamo has shown over the years he's equally adept at both.

Jim Wood, Athens softball: The Lady Wildcats entered the 2018 campaign without a senior on the roster after two seniors expected to see time did not come out for the team.

Wood promoted four freshmen to the varsity team, and two of them — Emma Repsher and Harley Sullivan — contributed immediately and became NTL all-stars.

Wood was able to coax the best from his team in a 10-8 season in what should be the start of a nice run for the Lady Wildcats..

Kevin Evanek, Tioga baseball: Evanek took the reigns from longtime coach Bob Seymour, and kept the Tiger baseball program humming along.

Tioga rolled to an 18-3 record, which included another IAC South Small School Division title, and the second overall IAC Small School title in three years.

Evanek was also able to mesh four newcomers into a team chock full of upper classmen seamlessly.

——————

IN PHOTO: Sayre's Jamie VanDuzer.




Print Friendly Version
You've asked about helping ...
here's your chance. Click HERE