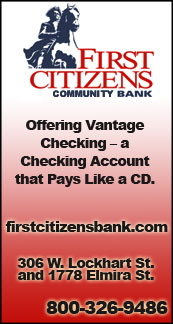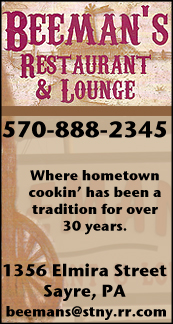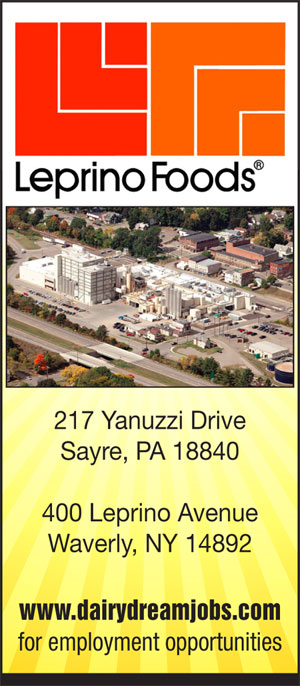 THE FINAL WORD: PUTTING A BOW ON THE 2018 SPRING SEASON (2018-06-22)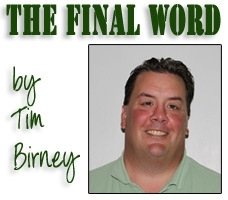 The 2018 spring season will be remembered for two things: Athens senior Breana Gambrell putting the finishing touches on an amazing high school career, and the Sayre baseball team's historic run to the state semifinals.

Gambrell won four more PIAA medals — two gold and two silver — to push her career haul to 11, including six gold and four silver medals. The only Valley athlete who has ever approached Breana Gambrell's prolific is her older brother Jarred Gambrell, who won eight medals including three golds in the triple jump.

To get to States, Breanna Gambrell won four gold medals at the District 4 Championships for the second time in her career. She finished with 15 District 4 medals — 14 gold and one bronze.

She graduates as the school, District 4 and PIAA record-holder in the long jump, as well as the school and District 4-record holder in the 100-meter dash, and the triple jump.

She was also part of the school-record 400-meter relay team with Emily Lunger, Rachel Hutchison, and Ariana Gambrell, which won a silver medal at States.

Breana Gambrell is a once-in-a-lifetime talent, and it's safe to say her accomplishments may never be equaled by another Valley athlete — female or male.

Breana Gambrell's accomplishments weren't strictly individual, she was a key cog in the Lady Wildcats' second consecutive District 4 title and their third-place finish at the PIAA Class AA Championships.

The Sayre baseball team started with seven straight wins, then injuries contributed to a midseason swoon that resulted in five losses in nine games.

The Redskins righted the ship with a regular-season ending win over Wyalusing, then reeled off wins over Montgomery and Millville to repeat as District 4 champs — Sayre's fifth title in 11 years.

Sayre won three consecutive District 4 title from 2008-10, but couldn't break through with a win in the PIAA playoffs. It was the same it 2017, but this spring the Redskins won two games to advance to the state semifinals, where its historic season came to an end.

Perhaps the best thing about the Redskins' run was how it brought a small community together like only sports can.

The 2018 sports season wasn't exclusively Gambrell and Sayre baseball. Waverly advanced a pair of athletes to the New York State Track & Field Championships.

Isaac Chandler became the first Waverly pole vaulter to qualify for States as a sophomore. He finished seventh.

Senior Elle Nittinger improved her discus distance by 19 1/2-feet from her junior season, and advanced to States, where she finished ninth.

There were highlights on the golf course as well.

The Waverly girls golf juggernaut kept rolling with its third straight unbeaten season and second Section IV title in a row.

For the second year in a row, the Lady Wolverines advanced five girls to state individual tournament.

For the first time ever, however, New York State hosted a team tournament and Waverly, by virtue of its Section IV title earned a berth and finished third.

The Lady Wolverines are putting up numbers that will likely never be duplicated.

Tioga's Sam Taylor led the Tigers to an unbeaten dual season, and qualified for the New York State Championships for the third consecutive year.

The diamonds also featured some tremendous action.

Tioga's baseball and softball teams both rolled through the regular season and won over IAC titles only to lose their first postseason game.

Both Waverly's teams had winning seasons, but both finished behind rival Thomas A. Edison in the Large School standings. The two Wolverine teams were the only teams other than Sayre baseball to win a postseason game this spring.

The Athens baseball and softball teams had one senior between them, but both posted winning seasons. The future is bright for both.

Another common theme on both the softball and baseball diamonds was the considerable young talent on display, which means the next few years could feature some quality teams in the Valley.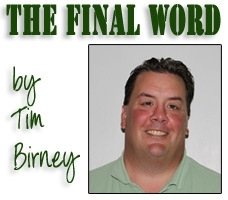 Print Friendly Version
You've asked about helping ...
here's your chance. Click HERE