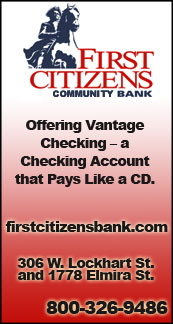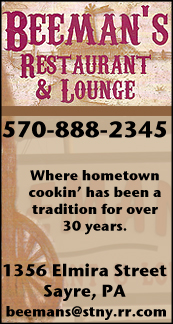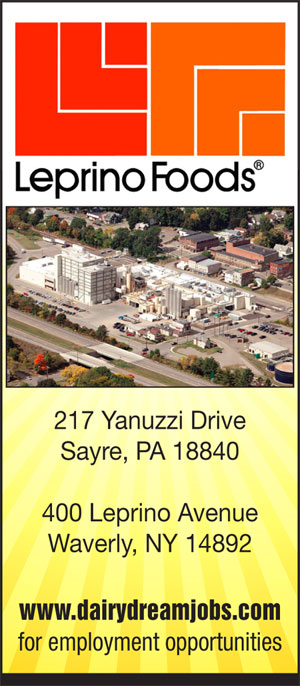 VALLEY SPORTS REPORT: TIOGA'S ROSSI HEADLINES 'SUPER 7' AS GIRLS 2017-18 'NEWCOMER OF THE YEAR' (2018-06-22)


Valley Sports Report
THE VALLEY — Tioga sophomore Giovanna Rossi began her varsity career in three sports in 2017-18 and was a major contributor in all three, earning the Valley Sports Report Girls "Newcomer of the Year."

Rossi made her biggest impact on the softball diamond, where she was "Newcomer of the Spring."

Rossi hit .400 (20 hits in 50 ABs), and led the Lady Tigers with 13 extra hits — five doubles, four triples and four home runs. She also had 23 RBI, and 18 runs scored. She had a .900 slugging percentage and a 1.356 OBP.

Rossi, a versatile defender, saw the majority of her time at first base and second base. She committed two errors was third on the team with a .963 fielding percentage.

She also made a big impact for the Section IV champion Tioga volleyball team.

A dynamic hitter and good all-around player, Rossi was fifth on the Tioga volleyball team with 104 service points, 66 kills, and 37 digs, and third with 14 blocks.

On the hardwoods, Rossi showed she could become a dominant rebounder and low-post defender.

The remainder of the 2017-18 Girls "Newcomers of the Year" are:

Kylie Zimmerman, 8th-grader, Tioga: It's not often an 8th-grader is a major contributor at the varsity lever, but Zimmerman is a special athlete and did it in two sports.

In the fall, Zimmerman played goalkeeper for the Lady Tigers at a level well beyond her years. She made some of the most athletic saves you will ever see.

This spring, Zimmerman hit .393 (24 hits in 61 ABs) with six doubles, two triples, one home run, 13 RBI, 10 stolen bases, and 25 runs scored. She had a .653 slugging percentage, and a 1.046 OBP.

Zimmerman committed just three errors on 118 chances and had a fielding percentage of .975.

Rhianna Lawrence, 8th-grader, S-VE: Like Zimmerman, Lawrence was a major contributor in two sports for the Lady Panthers as an 8th-grader.

In her first season Lawrence showed she belonged on the field with the best field hockey players in Section IV. She will be a force to reckon with for years to come.

On the softball diamond, Lawrence hit .288 with 10 runs scored, and six RBI. She also had two wins in pitcher's circle.

Carrie Claypool, freshman, Sayre: Claypool made an immediate impact in three sports for the Lady Redskins.

In the fall, she consistently led the cross country team during the regular season. She finished 14th at NTL Coaches Invitational, and was 18th at District 4, Class A Championships.

On the hardwood, Claypool has a good handle on the ball, and can knock down the open shot. Even as a freshman on varsity, she shows signs of developing into a true floor general.

Claypool was also one of the top performers on the track team this spring, and finished 21st in the 3,200-meter run.

Paige Lewis, sophomore, Waverly: Lewis debuted in two sports at the varsity level this year, and made an impact in both, especially in the fall when she was named the "Volleyball Newcomer of the Year."

Lewis made her presence felt in the fall on the volleyball hardwoods. She led Waverly with 196 points, 139 kills, and 17 blocks, and also had 90 digs, 39 aces, and 11 assists.

In limited time on the hardwoods this winter, Lewis showed the ability to rebound, and knock down the open jumper. She could help replace some of the scoring punch the Lady Wolverines lose to graduation.

Chloe Bellis, sophomore, Tioga: Bellis debuted in two varsity sports and was a standout in both.

She was the "Newcomer of the Fall" for her efforts on the volleyball hardwood

As a setter, Bellis made a near seamless transition from JVs to varsity, and helped the Lady Tigers to the state quarterfinals. She is athletic and versatile, and will likely develop into a dynamic hitter for the Lady Tigers.

Bellis led the Tioga with 531 setter assists and 161 service points. She also had 37 kills, 35 digs, and was second on the team with 17 blocks.

On the basketball hardwoods, Bellis is a dynamic defender and relentless rebounder, who could develop into a consistent scorer.

Amy Jarvis, freshman, Athens: Jarvis only played one varsity sport this year, but her impact was immense as she was named the "Newcomer of the Winter."

Jarvis, who consistently notched three or four wins at dual meets this season, finished fourth in the 200-yard freestyle in a time of 2:06.79, and was eighth in the 500-yard freestyle in 5:49.65 at the District 4 Championships.

At the NTL Championships, Jarvis was second in 500 free in 6:00.07, second in 200 free in 2:13.77, and swam on two first-place relays.

——————

IN PHOTO: Tioga's Giovanna Rossi.




Print Friendly Version
You've asked about helping ...
here's your chance. Click HERE