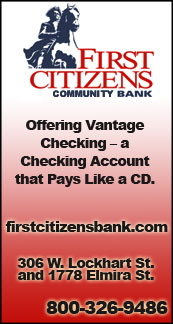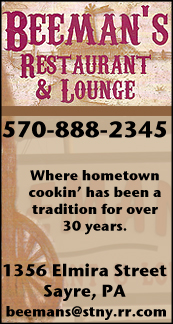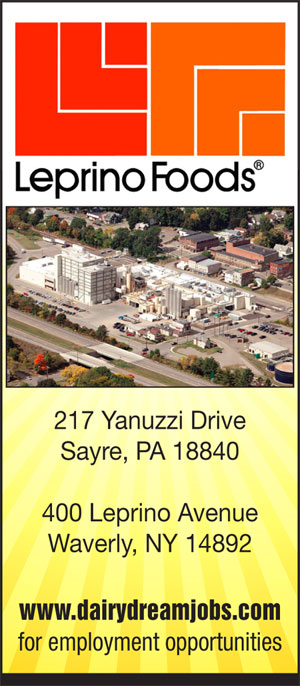 VALLEY SPORTS REPORT: TIOGA'S HARRINGTON TOPS 'SUPER 7' LIST AT 2017-18 'COACH OF THE YEAR' (2018-06-22)


Valley Sports Report
THE VALLEY — Tioga won its second consecutive Section IV, Division 2 championships, and advanced six wrestlers to the New York State meet to earn second-year coach Kris Harrington Valley Sports Report's 2017-18 "Coach of the Year" honors.

Harrington put his charges through a rugged schedule, and it paid big-time dividends.

The Tigers won the Gouverneur Duals, and the Bradshaw Tournament in Canandaigua, and also had strong showings at Matthew Marino Invitational and the Windsor Christmas Tournament.

Once the postseason rolled around, the Tigers were in high gear. They dropped a 38-30 decision to Norwich in the finals of the Section IV Duals, but earned a wild-card invitation to the inaugural New York State Division 2 Duals, where they lost in the semifinals to eventual champion Mount Sinai, 34-32.

Two weeks later, the Tigers repeated as Section IV, Division 2 champs, and advanced six wrestlers to the New York State Championships. Tioga finished fourth in the team standings at States, despite the absence of two-time state place-winner John Worthing, who was the top seed at 113 pounds.

Sophomore Brady Worthing was state runner-up, and juniors Austin Lamb (fifth place), and Stephen Taylor (sixth place) also earned medals, while senior Trey Floyd went 2-2 and lost one round shy of a medal, and senior Max Johnson went 1-2.

The remainder of the 2017-18 "Super 7 Coaches of the Year" are:

Nick Aiello, Tioga football: A year after suffering through the only losing season of his career, Aiello directed the Tigers to their sixth Section IV title in seven years, as well as its sixth trip to the New York State, Class D semifinals. He was the VSR "Coach of the Fall."

Coming off a 3-7 season, Tioga let a 19-7 fourth-quarter lead slip away in Week 1 in a 22-19 loss to defending Class C state champion Newark Valley. The Tigers then reeled off eight straight wins, including a 63-42 romp over Sidney, the top seed, in the championship game of the Section IV, Class D playoffs.

After a 46-16 rout of Dolgeville to give the Tigers their sixth Regional championship in seven years, Tioga dropped a 32-27 decision to Maple Grove in the Class D semifinals.

Aiello is now 71-18 in eight seasons on the Tioga sidelines.

Jamie VanDuzer, Sayre baseball: VanDuzer, a longtime assistant coach, took the reigns of the defending District 4 champion Sayre Redskins unexpectedly shortly before the 2018 campaign, and directed the team to new heights — the PIAA Class A semifinals. He was named the VSR "Coach of the Spring."

The Redskins won their first seven games of the season, but suffered through a mid-season swoon with five losses in nine games.

Sayre re-grouped to beat Wyalusing 16-1 in the regular-season finale, then beat Montgomery and Millville to repeat as District 4 champs. It was the program's fifth District title in 11 years.

Unlike their first four opportunities, the Redskins won their first-ever state playoff game, topping Greenwood, 5-2. Sayre followed it up with a walk-off 4-3 win over Faith Christian Academy on a two-run single in the bottom of the seventh inning by junior Jon Cron.

Sayre's historic season came to an end in the state semifinals with an 11-0 loss to Southern Fulton, which went on to drop a 3-1 decision to powerhouse Vincentian Academy in the state finals.

The Redskins ended their first season under VanDuzer with a 16-6 record, including an NTL Small School title, a District 4 title, and the program's first-ever state playoff wins.

Des Ford, volleyball, Tioga: Ford has built the Tioga volleyball program from the ground up, and is enjoying the best stretch in her 31-year career.

The Lady Tigers won their third consecutive Section IV title, and fifth in six years, this fall. They also swept state-ranked Haldane in the opening round of the state playoffs, before dropping a 3-1 decision in the quarterfinals to second-ranked Millbrook, which went on to lose in the state finals.

Under Ford, Tioga has enjoyed 26 consecutive winning seasons, and has won eight Section IV titles since 2000. Since 2010, Ford's record is 147-15, and the Lady Tigers are currently on an 81-game regular-season win streak.

Brian Card, boys basketball, Tioga: In his second season at Tioga, Card directed the Tigers to their first Section IV championship game in 30 years.

Tioga went 17-5, which is the most wins in a season in 20 years.

The Tigers won 23 games in five years before Card's arrival, and have won 25 in his two years on the sidelines.

Ben Gambrell, Athens girls track: The last two seasons have been the best ever for the storied Lady Wildcats program — finishing third as a team at States in 2017, and second in 2018.

Ben Gambrell has groomed this bunch of Athens athletes, including his two daughters, for years and all his time and hard work paid off with 10 PIAA medals, including four gold medals, four silvers and a bronze, in the last two years.

Pete Girolamo, Waverly girls golf: Girolamo is the only coach on this year's "Super 7" to coach two varsity sports — girls golf and bowling.

Girolamo will be the first to admit he's not a swing coach — whether its golf or bowling, but he is a master motivator, and a very good manager of egos and personalities.

The Waverly girls golf team is currently riding a 98-match regular-season win streak, and won its second consecutive Section IV title For the second year in a row, five golfers qualified for the state tournament.

This year, however, New York State held its first team tournament, and the Lady Wolverines finished third.

On the bowling hardwoods, the Waverly girls won their 15th straight IAC Large School Division title, and the boys won their eighth in a row.

Coaching girls presents an entirely different set of challenges than coaching boys, and Girolamo has shown over the years he's equally adept at both.



——————




IN PHOTO: Tioga wrestling coach Kris Harrington.







Print Friendly Version
You've asked about helping ...
here's your chance. Click HERE