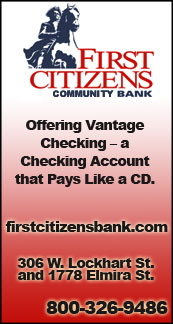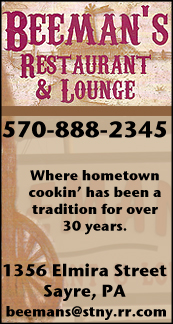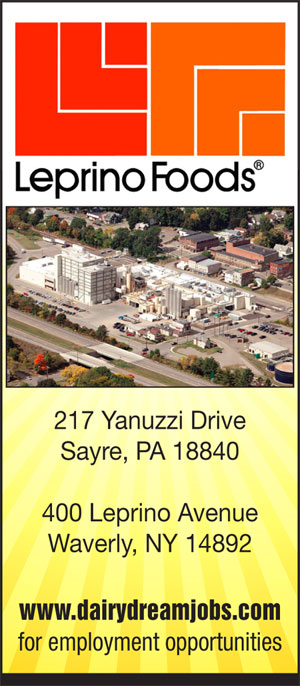 VALLEY SPORTS REPORT: TIOGA'S HUTCHINSON HEADLINES BOYS SUPER 7 AS 2017-18 "ATHLETE OF THE YEAR" (2018-06-23)


Valley Sports Report
THE VALLEY — Tioga senior Connor Hutchinson excelled in three sports, earning all-state honors in two, and is the boys 2017-18 Valley Sports Report "Athlete of the Year."

Hutchinson, who quarterbacked Tioga to a state championship as a sophomore in 2015, was a two-way standout on a Tiger team that advance to the state semifinals for the sixth time in seven years last fall.

He completed 54.7 percent of his passes for 797 yards for 14 TDs, and just one interception. He also ran for 288 yards and seven TDs on 55 carries. Defensively, Hutchinson was equally adept at containing the run game on the edge, and pressuring the QB in the passing game.

On the hardwoods, Hutchinson averaged a double-double in points and rebounds this season to lead the Tigers to their first Section IV championship game appearance in 30 years.

A ferocious rebounder, who takes the ball to the bucket with equal ferocity, Hutchinson averaged 14.4 points and 12.3 rebounds per game. He was an under-rated passer, who averaged 3.2 assists per game. He also averaged 1.3 steals per game.

Following up an honorable mention selection on the gridiron, Hutchinson was named sixth-team all-state for his exploits on the basketball court.

On the diamonds, Hutchinson enjoyed an all-star season after not having played since 8th grade. He hit .459 (34 hits in 74 ABs) with a team-high nine doubles, one triple, one home run, 26 RBI and 30 runs scored. He drew nine walks for a .529 on-base percentage, and had a .649 slugging percentage for a 1.178 OPS.

(NOTE: Three-sport athletes are given preference over one- or two-sport athletes in this Super 7.)

The remainder of the Boys "Super 7 Athletes of the Year" are:

Ethan Lane, senior, Athens: Lane left an indelible mark on Athens, most notably on the soccer pitch.

Lane was the Valley Sports Report Boys Soccer "Player of the Year," and led the Valley in goals this season.

Possessing great foot skills, tremendous quickness, and a head for the game, Lane pumped in 36 goals, and doled out 10 assists in 2017. He had nine hat tricks on the season, including four four-goal games.

He finished his career as the Wildcats' all-time leading goal-scorer with 88.

On the hardwoods, Lane capped off a brilliant varsity career that included his 1,000th point midway through the season. Ultra-quick, Lane could knock down the 3-pointer (40 this season), or fake the 3, and pull up with a pretty mid-range jumper.

He averaged 16.2 points, 4.4 rebounds, 2 assists, and 1.9 steals per game, and shot a team-high 87 percent from the free-throw line.

This spring, Lane earned four medals at the District 4, Class AAA Track & Field Championships. He finished fifth in the 800- and 1,600-meter runs, and ran on the fourth-place 1,600- and 3,200-meter relay teams.

Jordan Rockwell, senior, Sayre: A four-year starter in three sports, Rockwell is the definition of hard work, and heart.

Rockwell finished his senior season as the VSR baseball "Co-Player of the Year," helping the Redskins to the PIAA Class A state semifinals.

Rockwell posted a 5-2 record with a 1.84 ERA. He allowed 27 hits in38 innings, while striking out 48 and walking 23. Opposing batters hit .182 against him this season. He also hit .333 (22 hits in 66 ABs) with three doubles, six stolen bases, 18 runs scored, and 19 RBI. He walked eight times and had a . 408 on-base percentage, and did not strike out this season in 76 plate appearances.

On the soccer pitch, Rockwell graduates as one of the moss accomplished players in school history. Fast, with great foot skills and a sky-high soccer IQ, he led Sayre with 25 goals and was second on the team with a career-high 12 assists. He finished his career second all-time at Sayre with 78 goals and 181 points (25 assists).

On the hardwoods, Rockwell averaged 6.7 points, 5.1 rebounds, 2.4 rebounds, and 2 steals per game, and made 25 3 pointers on the season.

Bryant Sexton, senior, S-VE: A fierce competitor and tremendous all-around athlete, Sexton shines on the mats, and the soccer pitch.

A Section IV champ as a junior, Sexton was a runner-up this season, and earned a wild card to the New York State Division 2 Wrestling Championships. He also placed second at IACs, and second at Class B Championships.

Sexton went 2-2 at States, losing in the "blood round," to finish his season at 34-9. He will graduate with a school-record 161 wins.

On the soccer pitch, Sexton was a team leader and a fierce competitor in the defensive end. He had two goals and two assists.

In his first season on the baseball diamond since his days in Little League, Sexton hit .205 with two doubles, six runs scored, four RBI, and three stolen bases.

Max Johnson, senior, Tioga: Johnson may be the most under-rated athlete int he Valley in recent years.

Johnson battled through injuries during his senior season to win his first Section IV title, and make his first appearance at the New York State Wrestling Championships, where he went 1-2.

Johnson, who finished second at the IAC and Class B Championships, finished the season with a 28-5 record. He posted a career mark of 103-85.

On the gridiron, Johnson was a tremendous lead blocker at fullback, and also ran for 700 yards and four TDs. Defensively, he had a nose for the ball, and was among Tioga's leading tacklers.

In limited action on the diamond in his first season since Little League, Johnson hit .286 with three runs scored, and one RBI

Zach Sherwood, senior, S-VE: Sherwood is another over-looked and under-rated three-sport standout.

On the soccer pitch, the speedy Sherwood scored 10 goals and recorded five assists.

This spring, Sherwood, a good defensive catcher hit .420 (21 hits in 50 ABs) with seven doubles, one triple, six RBI, 13 runs scored, and 21 stolen bases. On the mound, Sherwood was 3-5 with a 1.17 ERA. He allowed 35 hits and walked 13 in 42 innings, while striking out 69. Opposing batters hit .198 against him.

On the hardwoods, Sherwood was a top-notch defender, consistently charged with defending the opposition's best offensive player.

Trey Floyd, senior, Tioga: The only two-sport athlete in this year's "Super 7," Floyd went to States in both sports — helping the Tigers to state semifinals on the gridiron, and qualifying for States on the mats.

At 6-0, 210 pounds with near sprinter's speed, Floyd did it all defensively for the Tigers. He chased down running backs on the edge, clogged up the run game between the tackles, and put pressure on the QB when teams needed to pass.

In his first year at running back, Floyd, who also lined up at tight end and in the slot, got better and better as the season progressed. He rushed for 683 yards and 17 TDs on 89 carries, and also caught eight passes for 167 yards and four TDs.

Floyd finished second at 195 pounds at the Section IV Championships, and earned a wild card to make his first trip to the New York State Championships.

Floyd, who finished second at the IAC Championships and won the Class B title, was 2-2 at States, losing in the "blood round." He finished the season 35-8 and with a career mark of 88-47.

——————

IN PHOTO: Tioga's Connor Hutchinson.




Print Friendly Version
You've asked about helping ...
here's your chance. Click HERE