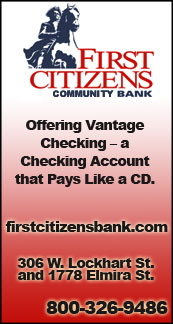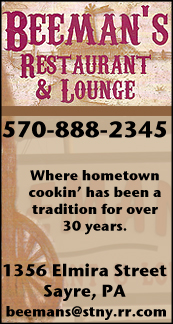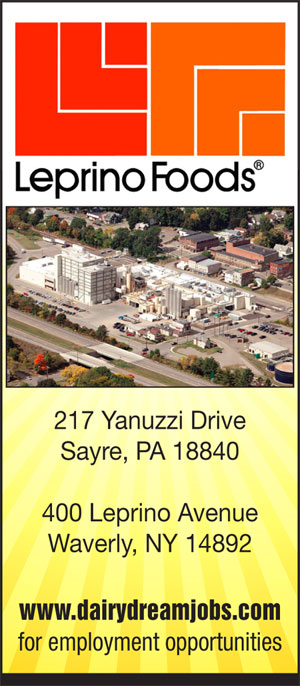 VALLEY SPORTS REPORT: ATHENS' GAMBRELL TOPS 2017-18 'SUPER 7' — NAMED "ATHLETE OF THE YEAR" FOR THE THIRD TIME (2018-06-23)


Valley Sports Report
THE VALLEY — Athens senior Breana Gambrell collected seven state medals — four outdoor and three indoor — in 2017-18, and is the girls Valley Sports Report "Athlete of the Year" for the third consecutive year.

Gambrell won her fourth career gold medal in the long jump, setting a Class AA state record in the process, to become just the third athlete in PIAA history to win four gold medals in the same event.

She also won her second triple jump gold medal, and her third silver medal in the 100-yard dash.

Gambrell's other silver medal this spring was in the 400-meter relay with junior Ariana Gambrell, junior Rachel Hutchison, and senior Emily Lunger. The foursome ran a school-record time of 47.75 seconds to earn "Relay of the Year" honors. The foursome also set a new District 4 record at 48.42 seconds in a gold-medal performance.

Gambrell now has 11 career PIAA medals, including six gold and four silver. Her other medal was a fifth-place medal in the 400 relay her sophomore year. She also won four more District 4 gold medals to bring her career D4 medal haul to 15 — 14 golds and one bronze.

During the winter track & field season, Gambrell added an indoor gold medal in the long jump, as well as a fourth-place medal in the triple jump, and a seventh-place medal in the 60-meter dash.

On the soccer pitch, Gambrell was the VSR "Defensive Player of the Year." She used her sprinter's speed and great instincts as the last line of defense for a Lady Wildcat defense that allowed just 16 goals in 19 games, and had 11 shutouts. She scored one goal this season.

(NOTE: Three-sport athletes are given preference over one- or two-sport athletes in this Super 7.)

The remainder of the Girls "Super 7 Athletes of the Year" are:

Emily Lunger, senior, Athens: One of the best all-around female athletes to ever come out of the Valley, Lunger left an indelible mark in three sports.

Lunger qualified for the PIAA, Class AA Track & Field Championships in three events, and brought home a pair of silver medals.

After setting a new school record in the long jump at the District 4 Championships, Lunger won a silver medal in the high jump at the state meet, and was part of the silver-medal winning 400 relay team. She graduates with five PIAA medals, including two silver and a bronze.

Lunger won three gold medals at the District 4 Championships to end her career with 10 medals — six gold, two silver, and two bronze.

On the soccer pitch, Lunger used her speed and physicality to scored 26 goals and dole out 11 assists in her senior season. She closed her career with 78 goals and 52 assists.

A versatile player on the hardwoods, Lunger was the VSR "Defensive Player of the Year," and the NTL "Offensive Player of the Year." She is a scorer in the purest sense of the word, but did everything else for the Lady Wildcats as well, averaging 17.5 points, 6.2 rebounds, 2.9 steals, and 2.7 assists per game.

Elle Nittinger, senior, Waverly: Athletic, physical, and determined, Nittinger is among the best females athletes to come out of Waverly.

Nittinger capped an incredible high school career on the hardwoods with career-high averages of 22.1 points, 7 rebounds, and 5 steals per game to earn VSR "Basketball Player of the Year."

Nittinger, who also averaged 3 assists per game, finished her career second on the school's all-time scoring list with 1,552 points. She also amassed 554 rebounds, 323 steals, 303 free throws, 181 assists, and 126 3-pointers.

Nittinger's specialty heading into her senior track & field season was the 800-meter run, but a 19 1/2-foot improvement — from 97-feet 1-inch at last year's Class B Championships to a school-record 116-feet, 7-inches as this year Class B meet — sent her to States for the first time in any sport.

Nittinger won a Division 2 gold medal at the Section IV State Qualifier in the discus to earn a berth at States, where she finished ninth.

On the soccer pitch, Nittinger was a tireless worker, and a very physical presence on the field. She scored 22 goals, and had nine assists in helping the Lady Wolverines to the Section IV, Class B title game.

Wendi Hammond, junior, Waverly: Known for her defense on the soccer pitch and hardwoods, Hammond stood out above the crowd as the VSR "Softball Player of the Year" this spring.

Hammond posted an 11-5 record with a 0.40 ERA in the pitcher's circle. She allowed 45 hits and 24 walks in 105 innings, while striking out 177. Opposing batters hit just .119 against her.

At the plate, Hammond hit .537 (36 hits in 67 ABs) with nine doubles, one triple, two home runs, 20 RBI, 33 runs scored and 15 stolen bases. She also walked eight times for a .597 on-base percentage with a .791 slugging percentage and a team-best 1.388 OPS.

A tremendous defender on the hardwoods, Hammond averaged 6 points, five assists, and four steals per game this season. She also averaged four deflections, and three rebounds per game.

Ultra-athletic and not afraid to get physical, Hammond has two assists this season on the soccer pitch, while directing a defense that allowed just five goals all season.

Zoe Mennig, senior, Waverly: Mennig was not the marque player in any of the three sports she played, but she was a key cog in each team's success.

Athletic and instinctive, Mennig did not allow a goal until the final game of the season. She had 54 saves in 18 games, including a season-high 15 saves in the Section IV, Class B title game.

On the softball diamond, Mennig was the VSR "Defensive Player of the Year," She also hit .358 (24 hits in 67 ABs) with six doubles, three triples, three home runs, 23 RBI, 18 runs scored, had a .672 slugging percentage, and a 1.083 OPS.

An "energy" player and top-notch defender on the hardwoods for the Lady Wolverines, Mennig averaged four points, four rebounds, three deflections, and one assist per game.

Alex Tomasso, junior, Waverly: Tomasso is an outstanding three-sport athlete, but shines the brightest on the golf course.

Tomasso, who shot a school-record 35 early this season and matched it twice later in the season, finished second at the IAC Girls Golf Championships.

She finished sixth at Section IV Championships to qualify for the New York State Championships for the fourth time, where she finished 28th.

On the hardwoods, Tomasso is a dangerous 3-point shooter, but added to her offensive arsenal this season by taking the ball to the bucket with much greater effectiveness. A very effective rebounder, and passer, and an under-rated defender, Tomasso averaged 13.7 points, 4 rebounds, 4 steals, and 3 assists per game.

On the soccer pitch, Tomasso was a physical presence on the Waverly defense, She had one assist after a year's absence due to a severe knee injury.

Rachel Hutchison, junior, Athens: The only two-sport athlete in this year's "Super 7," Hutchison was the VSR "Soccer Player of the Year" in the fall, and won four postseason track & field medals this spring, including a PIAA silver medal.

Hutchison, lightning quick with a strong leg, and sky-high soccer IQ, led the Valley with 32 goals and 22 assists to help the Lady Wildcats to a 14-3-2 record in 2017.

Hutchison won a silver in the 400 relay at the PIAA, Class AA Championships. She also qualified in the 400-meter hurdles, but clipped a hurdle and fell. She got up to finish sixth in her heat.

Hutchison won two gold medals and one bronze at the District 4 meet to bring her career total to eight, including three gold, one silver, and two bronze.





Print Friendly Version
You've asked about helping ...
here's your chance. Click HERE