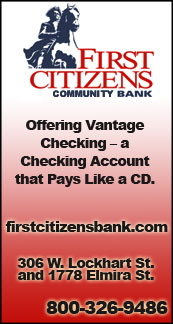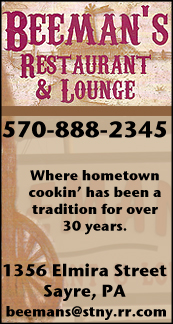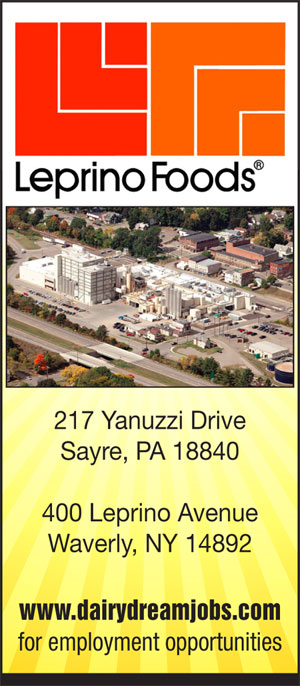 THE FINAL WORD: 2017-18 IS A WRAP (2018-06-23)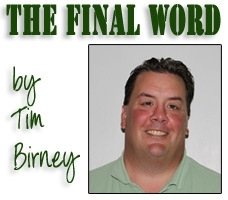 The 2017-18 sports years is in the books, and oh what a year it was.

It was a year of tremendous individual accomplishments, and equally impressive team success.

Athens senior Breana Gambrell won a pair of PIAA gold medals, and two silver medals, to bring her career tally to 11, including six gold and four silver.

Gambrell's teammate Emily Lunger won a pair of silver medals to bring her career haul to five, as the duo led the Lady Wildcats to a second-place finish in the team standings at the PIAA Track & Field Championships.

The Lady Wildcats also won eight gold medals, and repeated as the District 4 championships.

On the wrestling mats, it was an unprecedented season with 12 Valley wrestlers qualifying for States, including six Tioga grapplers.

Athens seniors A.J. Burkhart and Nate Bradley, and Tioga sophomore Brady Worthing, and juniors Austin Lamb and Stephen Taylor all brought home state hardware.

On the team front, Tioga advanced to the semifinals of the inaugural New York State Duals Championships, losing 34-32 to eventual champ Mount Sinai. Two weeks later, the Tigers repeated as Section IV, Division 2 champs.

Speaking of Tioga and Section IV championships, the Tioga football team won its sixth Class D title in seven years, and made it 6-for-6 in Regional Championships (state quarterfinals) with a lopsided win over Dolgeville.

The Tioga volleyball team, which is riding an 81-match regular-season win streak, won its fifth Section IV title in six years, and won its opening-round state playoff match, before dropping a four-set decision to eventual state runner-up Millbrook in the state quarterfinals.

The Tioga boys bowling team won another division title during the winter season, while the boys golf team enjoyed an unbeaten season this spring, and the Tiger baseball and softball teams both won overall IAC Small School titles.

The Tioga basketball team came up just short of a Section IV title with a loss to Unadilla Valley in the Class C title game, but it was their first championship game appearance in 30 years.

This spring, the Waverly girls golf team repeated as Section IV champs and ran its regular-season win streak to 98 matches.

The Lady Wolverines also finished third in the first-ever New York State team tournament.

The Sayre baseball team repeated as District 4, Class A champs, then logged the program's first-ever state playoff wins to advance to the state semifinals.

It's always difficult to see the end of the year come, knowing you'll never get to see the graduating seniors compete again.

There won't be another long jump by Gambrell, or a high jump by Lunger. Waverly's Elle Nittinger won't take another ball to the bucket in transition again, and Zoe Mennig won't gun down another opposing runner trying to steal second base.

Tioga senior Martha Schumacher won't hammer a kill down the line again, Anna Schumacher won't put together a clutch service run, and Emily Polo Rankin won't make a run toward an opposing net again.

S-VE standouts Mackenzie Grube and Ari Blaasch won't pressure an opposing ball-handler again,, Sayre's Alia Post won't dig another kill, and Blair Wampole won't block another shot in the low post.

Tioga and Sayre both lose strong senior classes on the boys side.

The Tigers graduate the likes of Connor Hutchison, Scott Siberski, Max Johnson, Trey Floyd, Nick Klossner, and DeMario Chambers, who made quite an impact in just 1 1/2 years at Tioga.

The Redskins will also move on into 2018-19 without the likes of Jordan Rockwell, Nate Sweet, Sam Wheeler, and Connor Hanafin.

Athens graduates the dynamic duo of Ethan Lane and Gavin Stein, as well as Zach Jayne, who ran for 2,161 yards and 34 TDs — both school records, and Jon Dailey.

And, Waverly's Dalton Loper, Matt VanHouten, Eithan McEnulty, and Jason Morales, as well as S-VE Bryant Sexton, Grady Alpert, Zach Sherwood, and Thomas Llewellyn will all move on to the next stage in life.

And there are so many more I didn't mention who will be missed.

Nearly every year, I look ahead and wonder how next year can compare. Yet every year, the youngsters — and there were a number of them this year — step up.

The 2017-18 sports year was a good, but I'm already excited to see what 2018-19 has in store for us.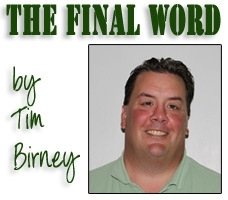 Print Friendly Version
You've asked about helping ...
here's your chance. Click HERE