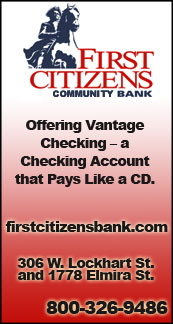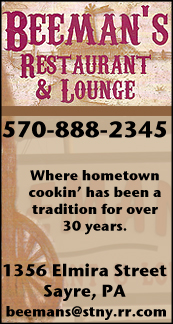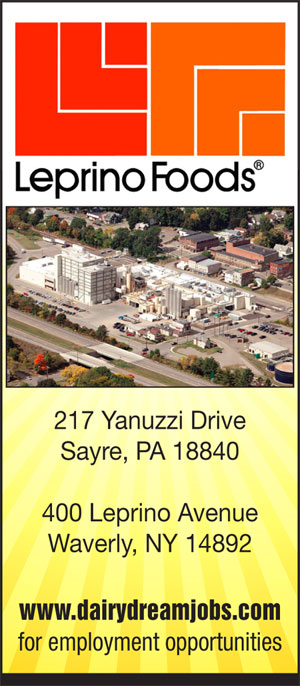 SISTER SITE TO VALLEY SPORTS REPORT — TIOGA COUNTY SPORTS REPORT — WILL LAUNCH AUG. 13, WITH TIM TAYLOR AT THE HELM (2018-07-04)


Valley Sports Report
THE VALLEY — Tim Birney, owner / publisher of the newly-formed River Road Media Group, announces the launch of Tioga County Sport Report — an on-line sister publication to Valley Sports Report — on Aug. 13, and the hiring of Nichols-native Tim Taylor to be the site's Managing Editor.

Tioga County Sports Report will cover high school and youth sports in S-VE, Candor, Newark Valley, and Owego, and will also follow athletes throughout their college years.

"I have been fortunate to build a large following for Valley Sports Report, and firmly believe we can duplicate that success with the Tioga County site," said Birney.

"I also believe Tim Taylor is the perfect person to put at the helm," noted Birney. "He is talented, as well as dedicated to high school sports. And, like myself, he believes the athletes in this area don't get the coverage or recognition they deserve. I'm confident we can remedy that problem."

Taylor is a 1979 graduate of Tioga Central, and attended Tompkins-Cortland Community College. Taylor is a 22-year veteran of the Air Force and Air Force Reserve, retiring from the Reserve in 2007. He is also an Air Force Reserve Command award-winning writer and photographer.

Taylor, who possesses more than 30 years of newspaper experience, is happy to return to Tioga County.

"I was born and raised in Tioga County and the opportunity to work in my own back yard is exciting," he said. "I competed against Candor and Spencer-VanEtten on a regular basis as a high school athlete, and even had a couple of opportunities to face Newark Valley and Owego opponents.

"I've covered Tioga and Waverly during previous stints in the area and now I will have an opportunity to cover Tioga County's other four schools on a regular basis.

"It's not just about being close to home, though," noted Taylor. "The future of journalism is online and I am looking forward to the challenge of bringing quality online sports coverage to Tioga County."

Taylor, who has covered high school athletics in N.Y., Pennsylvania, California, Colorado, New Hampshire, and Vermont, is also happy to take the next step in his career.

"Unfortunately, the print news industry is gradually dwindling," he said. "The number of small town newspapers is decreasing and the larger publications are cutting personnel. Sports staffs are usually the first to suffer, which means small town athletes will receive even less publicity than they are already getting.

"In Tioga County, sports coverage is limited and most of the high school sports programs have been overlooked by the media," noted Taylor. "These schools deserve year-round coverage, but the local media is just not staffed to provide them the coverage they deserve."

Taylor re-iterates that Tioga County Sports Report's coverage won't be limited to varsity sports.

"While the focus will be on Candor, Newark Valley, Owego and Spencer-VanEtten varsity sports, I also intend to reach out to the JV and middle school programs, as well as youth organizations," he said.

"It's going to be a challenge, and a lot of work, but everything worthwhile is," said Birney. "We will need the cooperation of athletic directors, coaches, youth coaches and organizations, as well as local advertisers.

"Valley Sports Report will begin its 10th year in the fall, and I have been constantly amazed by the support and levels of cooperation I've received," added Birney. "I have no doubt we will receive the same type of support and cooperation in Tioga County and the surrounding areas because our coverage promotes the student-athlete."

——————

IN PHOTO: Tim Taylor interviews a high school athlete during his time at the Finger Lakes Times. … PHOTO COURTESY OF SPENCER TULIS — Finger Lakes Times.





Print Friendly Version
You've asked about helping ...
here's your chance. Click HERE