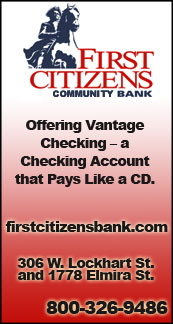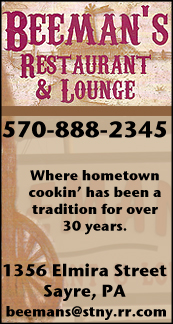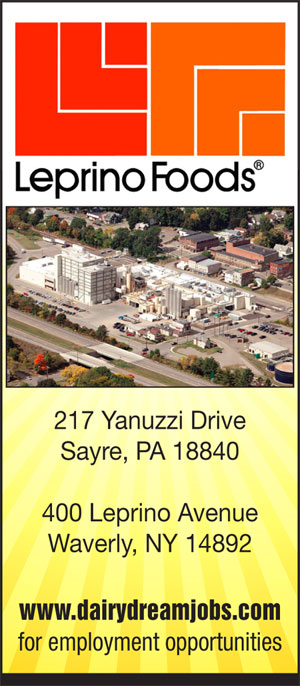 DISTRICT 15 LITTLE LEAGUE (11U): ATHENS SURVIVES ERRORS, FENDS OFF SOUTHERN TIOGA, 16-14, TO FINISH POOL PLAY AT 6-0 (2018-07-09)


Valley Sports Report
TIOGA, Pa. — Southern Tioga erased nearly all of an eight-run deficit in the fifth inning, but Athens prevailed, 16-14, to finish off pool play 6-0 and earn the top seed in the upcoming District 15 Little League 11U baseball playoffs.

Athens scored four times in the top of the second inning to take a 6-3 lead, and led 10-4 after 3 1/2 innings.

Southern Tioga closed the gap to 10-7 with three runs in the bottom the fourth inning, but Athens answered with five runs to stretch its lead to 15-7.

Southern Tioga took advantage of five Athens errors in the home half of the seventh to score seven runs and try the deficit to 15-14. ST had the tying runner at third base with one out, but Athens hurler Carson Rowe struck out back-to-back batters to strand the runner at third. (Athens committed 10 errors in the win.)

After Athens scored an insurance run in the top of the sixth inning, ST put runners on first and second with one out in the home half, but shortstop Nick Grazul snared a line drive and flipped it to second baseman Troy Rosenbloom for a game-ending double play to preserve the win.

Rowe had three hits, including a double, scored three runs, and had three RBI to pace Athens' 14-hit attack, while Grazul had three hits, including a double, scored two runs, and drove in two runs, and Rosenbloom stroked three singles, scored two runs, and knocked in a run.

Braden Reed singled twice, scored one run, and drove in a run in the win, while Riley Campbell doubled, scored three runs, and knocked in one run, Ethan Hicks doubled, scored twice, and drove in a run, Matt Driesbaugh singled, scored once, and had two RBI, and Xavier Watson crossed the plate twice.

Grazul and Rowe shared the pitching duties and allowed just one earned run. Grazul allowed five hits, while striking out nine and walking none in 3 2/3 innings, and Rowe allowed three hits and five walks in 2 1/3 innings with five strikeouts.




Print Friendly Version
You've asked about helping ...
here's your chance. Click HERE