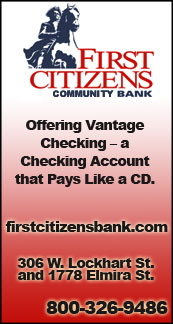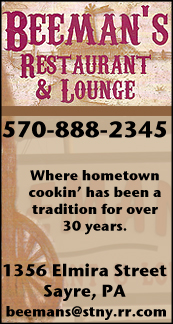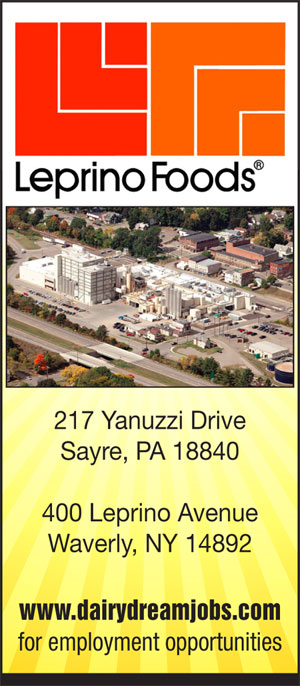 YOUTH BASEBALL (8U): ATHENS PITCHERS NO-HIT SOUTHERN TIOGA IN 11-1 WIN IN GILBERT-BROWN TOURNEY (20 PHOTOS) (2018-07-11)


Valley Sports Report
ATHENS — A trio of Athens pitchers combined on a no-hitter in an 11-1 four-inning win over Southern Tioga here Wednesday evening in the final game of pool play in the Gilbert-Brown Memorial 8U Baseball Tournament.

Joe Dickerson, who pitched the first two innings, Peter Bertsch, and Griffin Smith combined to fan 12, walk six and hit one batter to lead Athens to the win.

After Southern Tioga scored its lone run in the top of the first, Athens answered with four runs in the home half of the the inning on an RBI single by Sam Cheresnowsky and a three-run home run by Dickerson.

Athens added five runs in the second inning on five walks, and a two-run single by Bertsch.

Dickerson homered and scored one run and Jaxon Holbrook Theron May, and Sam Cheresnowsky each singled and scored a run to pace Athens at the plate.

Bertsch and Tyler Pelchy each singled in the win, while Shea Davidson and Smith each scored two runs, and Jacob Saxon, Cartyr Cockcroft, and Logan Swire each crossed the plate once.

Athens, which finished pool play at 3-1, will return to action Sunday in the semifinals of bracket play.

——————

IN PHOTO 1: Athens' Joe Dickerson. … PHOTOS BY TIM BIRNEY.




Print Friendly Version
You've asked about helping ...
here's your chance. Click HERE