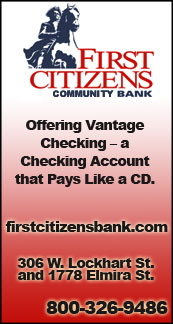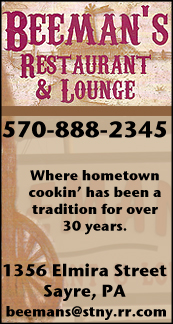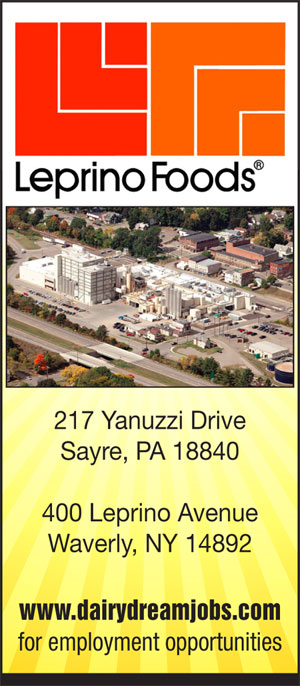 YOUTH BASKETBALL (GIRLS): SAYRE JV COACH FORMING NEW AAU PROGRAM — 'NORTHERN TIER STEAM' (2018-07-21)


Valley Sports Report
SAYRE — Sayre junior varsity girls basketball coach Dennis Randall is looking to give more girls an opportunity to play more basketball with the formation of the Northern Tier Steam AUU travel teams.

"Our mission is to provide the Northern Tier and surrounding area into New York an opportunity to play more basketball," said Randall. "I want every child, girls for now, who has interest and love for the sport to have the opportunity to get better, whether it be for the upcoming high school season, or if they have aspirations to play at the next level.

Randall hopes with cooperation from others, the program will grow.

"All of this is planned in hope that all coaches, parents, and players around the Northern Tier can be involved and work together to build better programs and bring back the love of basketball," he said. "If things go well and we have gym space, we can branch off to boys, too."

Randall says the Northern Tier Steam will be open to all athletes in the area.

"The program will be available for any girl at any talent level from any school in and around the Northern Tier — Pennsylvania or New York," said Randall. "There will be a teams for any talent level.

"We will have try-outs every year in March or early April and will normally play into the middle of June, but some teams could go longer.

"We will find a place for every girl who wants to put the time in and make a commitment to the Steam," Randall added.

Randall also notes that he encourages his athletes to play a spring sport.

"The more well-rounded an athlete is, the better he or she will be."

How much travel is involved in "travel basketball?"

"We will travel all all over Pa. and N.Y., from Lancaster to Albany — places like Spooky Nook, Allentown, Utica, Oneonta, Albany, Saratoga Springs, Elmira, Binghamton, Syracuse and Rochester — on an average of two tournaments per month.

"We will try to attend tournaments that guarantee a minimum of four games and are put on by other AAU programs — normally two games Saturday, and two more games Sun.

"Hotel stays are common, but we get good block rates or parents can find their own accommodations," Randall added.

Randall's biggest concern is cost, especially in terms of gym space.

"Obviously, we would like to keep cost as low as possible," he said. "The biggest fight of all is gym space and gym fees because the Steam won't be affiliated with any school.

"Hopefully, we can get local businesses involved and sponsorships to help keep costs down," noted Randall. "In any case, we will be looking at $500 to $600 per player, and that will include five or six tournaments, depending on the age group. Of course, travel fees will be separate.

"The cost will also include jersey top, shorts, nike backpack, hooded shooting shirt, and two pair of socks," he added.

Randall notes the Steam also have a pair of fund-raisers planned with an "adult prom" with the band "Rust" slated for Oct. 20, and a comedy show scheduled for April.

Anyone interested in playing for the Steam, or in assisting the Steam, whether it be volunteering or financially, is encouraged to contact Randall at (607) 742-8127, or by e-mail at drandall42@yahoo.com.





Print Friendly Version
You've asked about helping ...
here's your chance. Click HERE