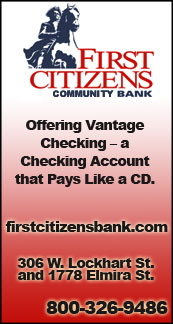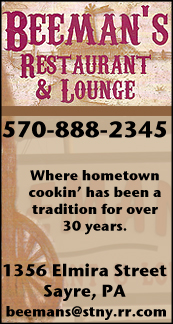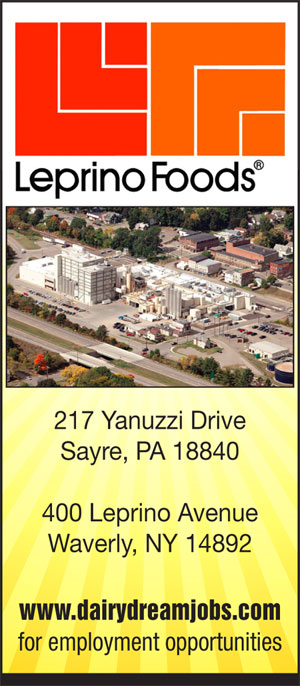 SECTION 3 LITTLE LEAGUE (JUNIORS): SAYRE THUMPS MONTOURSVILLE — WINS SECTION 3 TITLE (24 PHOTOS) (2018-07-21)


Valley Sports Report
SAYRE — Sayre opened up its lead in the fifth inning, and blew the game wide open in the sixth en route to an 18-4 win over Montoursville and a Section 3 Little League Juniors Division baseball championship here Saturday afternoon on Ralph Hendershot Field at Riverfront Park.

Sayre, playing as the visiting team, took a quick 1-0 lead in the top of the first inning on a sacrifice fly off the bat of Brayden Horton that scored Lucas Horton, who led off the game with a walk.

Kannon VanDuzer and Lucas Horton stroked RBI singles in the second inning to give Sayre a 3-0 lead, and Dom Fabbri's RBI single in the third inning highlighted a two-run rally that extended the lead to 5-1.

Montoursville took advantage of a pair of Sayre errors in the home half of the third inning to plate three runs and close the gap to 5-4.

Jackson Hubbard belted an RBI double and Fabbri had an RBI single in a four-run rally in the top of the fifth inning, which started with a ringing triple off the bat of Brayden Horton.

Up 9-4, Sayre scored nine runs in the top of the sixth inning in a rally capped by a three-RBI double by Mason Houseknecht. The inning also included a two-run single by VanDuzer, and three bases-loaded walks.

Northrup was the beneficiary of the offensive outburst. He earned the win, allowing four runs — all unearned — on four hits, while striking out four and walking four. Zack Garrity retired the final batter of the game.

Houseknecht had three hits, including a pair of doubles, scored three runs, and had three RBI, and Fabbri singled three times, scored one run, and had three RBI to pace Sayre at the plate, while Brayden Horton tripled and singled, drove in two runs, and scored four times, and VanDuzer singled twice, scored two runs, and had four RBI.

Hubbard doubled and singled, scored two runs, and knocked in a run in the win, while Lucas Horton singled, scored two runs, and drove in two runs, Garrity singled and scored two runs, Josh Arnold singled and score a run, Kegan Hayford added a single, and Northrup crossed the plate once, and drove in one run.

The Little League State Tournament begins Wednesday at Lakeview-Knothole Little League in Stonesboro.

——————

IN PHOTO: Sayre's David Northrup. … PHOTOS BY TIM BIRNEY.




Print Friendly Version
You've asked about helping ...
here's your chance. Click HERE