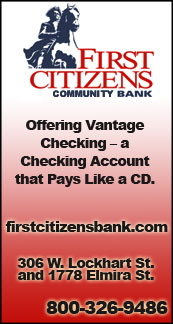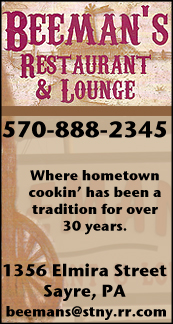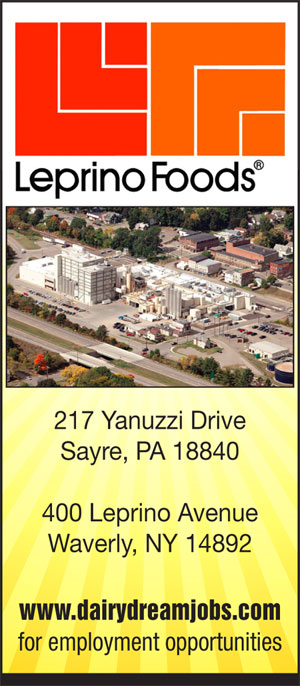 FROM THE PRESS BOX: A SUMMER OF FOOTBALL DEPARTURES ... AND A LITTLE WRESTLING (2018-07-23)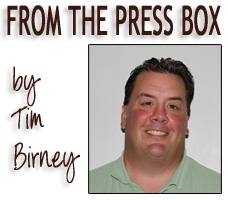 The theme of the summer has been departures — one that effects Waverly football (and basketball) directly, one that effects Waverly and Tioga football, and a third that effects Tioga football indirectly.

First, senior Gavin Judson, a standout on the gridiron and the hardwoods, is headed back to Pittsburgh for his senior year.

Judson attended Central Catholic in Pittsburgh as a freshman, then moved to Waverly to live with his father prior to his sophomore season. He won the starting quarterback job for the Wolverines early in his sophomore season, and started all 10 games his junior season.

Judson threw for 1,197 yards and 13 TDs, while being intercepted just three times in his sophomore season. As a junior, he threw for 1,133 yards and 12 TDs, but was picked off eight times, while rushing for 495 yards and four TDs.

On the hardwoods, Judson averaged 11 points per game, and made a school-record 55 3-pointers. As a junior, he averaged 16.4 points, 5.6 rebounds, and 4.1 assists, and made 39 3-pointers.

Judson's departures creates a void at quarterback for Jason Miller this fall, and takes away Waverly's only experienced ball-handler for Lou Judson's (his father) this winter.

Don't be surprised in Miller re-constructs his offense to utilize talented sophomore running back David Hallett, and take the pressure off an inexperienced QB, whoever it might be, with no varsity time whatsoever.

On the hardwoods, Lou Judson may be forced into using big men — 6-7 Scott Woodring and 6-3 Dylan Ward — to bring the ball up court at times this season.

One thing is for sure, Lou Judson has a little more time to figure it out than Miller does. Fall practices open Aug. 13.

——————

Notre Dame has parted ways with 11-man football in favor of the 8-man game.

The Crusaders join Class D brethren Newfield, Unadilla Valley, and Oxford, as well as Class C Lansing in the 8-man ranks.

The move leaves Section IV with only 10 teams in Class D. Just two years ago, there were 17 Class D teams. Aside from the four Class D schools in 8-man ball, Seton Catholic is no longer fielding a football team, and Edison and Harpursville / Afton have moved up to Class C.

Notre Dame's move also forced Tioga and Waverly to fill in a hole in their respective schedules.

The Wolverines replaced a road game at Notre Dame with a home game against Livonia, while the Tigers replaced a 25-minute drive to Notre Dame with a 3 1/2-hour drive to Tonawanda.

It's a sad reflection on our times that a proud program like Notre Dame has been forced into 8-man football.

——————

Following its 63-42 loss to Tioga in the Section IV, Class D Championship game last fall, Sidney was widely considered the prohibitive favorite to win the 2018 title.

Things can change quickly, however.

Sidney's standout QB Darren Smith had an outstanding junior season. He completed 61.3 percent of his passes for 2,774 yards and 32 TDs in nine games, and was intercepted just seven times in 253 pass attempts, but has since moved out of state.

Much like Waverly, whoever replaces Smith as Sidney QB won't have a snap of varsity experience underneath center in his resume.

With Smith's departure, Sidney falls back into the Class D pack and the Section IV crown will be up for grabs.

——————

On July 1, Waverly hosted the "Scuffle in the Stadium" at Memorial Stadium. Despite temperatures in the mid-90s, there was some outstanding wrestling.

Two youngsters really stood out — SVEC 7th-grader Osuman Duncanson, and Athens freshman Gavin Bradley.

Duncanson was 3-0 with a pin, and close decisions over Windsor sophomore Troy Hayes and Athens sophomore Bailey Poarch.

Bradley was 3-0, including a forfeit, with a 16-second pin and a major decision.

Both will be fun to watch this season, and could make some noise when the postseason rolls around.

——————

Fall practices begin Aug. 13.

Enjoy the rest of your summer!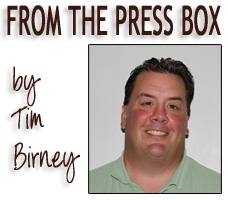 Print Friendly Version
You've asked about helping ...
here's your chance. Click HERE