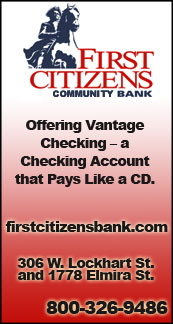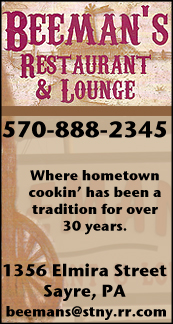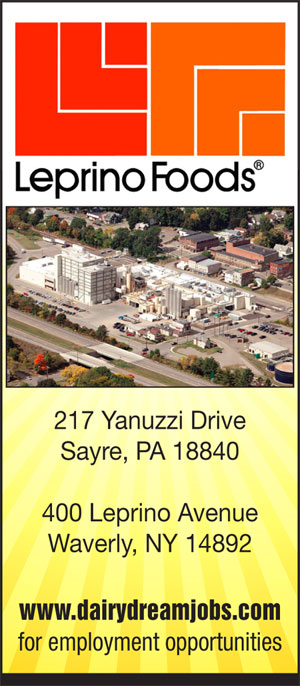 YOUTH BASEBALL (8U): WAVERLY TAKES THIRD PLACE AT ELMIRA TOURNAMENT (17 PHOTOS) (2018-08-03)


Valley Sports Report
ELMIRA — The Waverly 8U All-Stars ended the postseason season with a third-place finish at the Elmira Tournament July 26-27. Waverly went 2-2 and ended its mid-summer run with a 14-3 record.

Third Place
Waverly 9, Elmira-2 3 (4 inn.)
Waverly built a 9-0 cushion in the July 27 consolation game before Elmira could push a run across home plate.

Cooper Hugo and Jack Pipher walked and scored to put Waverly on the board in the first inning, then scored again in the second, along with Rhylee Stotler for a 6-0 advantage. Collin Wheeler and Griffin Walter singled in the the first, Cullen Sharpsteen smacked a double, and Hayden Roskow walked. Caden Vanderhoof, Stotler, Pipher and Wheeler had walks in the second, while Hugo and Walter singled.

Roskow singled and scored in the third, and Axel Murray drew a walk as Waverly upped its lead to 7-0.

Waverley tacked on a pair of insurance runs in the fourth, highlighted by Pipher's triple. Hugo singled and scored, and Water and Sharpsteen added base hits.

Elmira scored its runs in the fourth and the game was called after four due to the time limit.

Pool Play
Waverly 18, Elmira-2 7 (4 inn.)
Sparked by a pair of big innings, Waverly opened the tournament with an impressive offensive display July 26 in which every player reached base safely at least once. Waverly broke open a 3-2 game in the third, scoring five runs to create an 8-2 lead. Up 10-7, they closed out the win with an 8-run sixth.

Pipher went 3-for-3 with a double, walk and four runs to set the pace. Stotler went 3-for-4 with three runs, Wheeler was 2-for-3 with a walk and three runs, Walter was 3-for-4 with a double and two runs, Hugo was 3-for-3 with a run, and Sharpsteen went 3-for-4 with a run. Murray contributed a double and a run, Brody Lambert a single and a run, Brayden Bowman and Vanderhoof a run apiece, and Roskow a walk.

Wheeler, Hugo and Pipher combined for a 3-hitter, striking out nine in the process.

Bath 5, Waverly 1 (5 inn.)
Waverly's offense was held in check in its next game of the day, managing just five base runners.

Pipher tallied the team's lone run in the fourth, walking and scoring on Walter's double.

Wheeler reached base twice, on a single and after being hit by a pitch. Hugo added a single in the third.

Bath scored three of its runs in the first inning, followed by one each in the next two innings.

Elmira-1 11, Waverly 6 (5 inn.)
The two teams battled to a 5-5 deadlock through the first three innings of Friday's contest, then Elmira took control with a 5-run fourth highlighted by a pair of doubles and four singles.

Down 2-1, Waverly scored its initial run in the top of the second following a Roskow single and walk to Bowman.

Elmira took a 4-1 lead into the third, but Waverly rallied to tie things up. Vanderhoof started with a leadoff walk and a run. Stotler had a single and a run, Pipher a walk and a run, and Wheeler a walk and a run.

After Elmira responded with five runs in its half of the inning, Waverly was only able to tally one more time, that coming after Pipher walked and made his way around the bases on a Wheeler walk and Sharpsteen single.

——————

IN PHOTO: The Waverly 8U All-Stars. ... PHOTOS COURTESY OF THERESA PIPHER.




Print Friendly Version
You've asked about helping ...
here's your chance. Click HERE