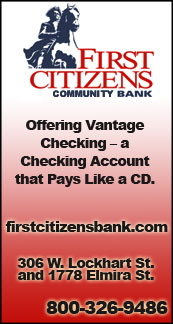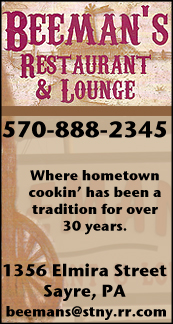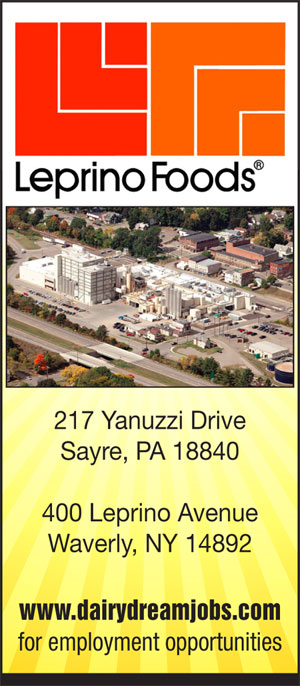 IAC VOLLEYBALL: NEW COACH HEVELAND LOOKS TO MAKE S-VE A CONTENDER (2018-08-03)


By TIM TAYLOR
Valley Sports Report
SPENCER — Sarah Heveland enjoyed success on the volleyball court throughout the majority of her career. Now, she will look to carry that with her as she takes over the Spencer-VanEtten High School program.

The former Tioga Central High School and Corning Community College standout has her sights set on molding the Panthers into a Section IV contender.

New to the varsity level, Heveland is no stranger to coaching. She coached two years with the TiCann travel club, was the Sayre JV coach last season, and started the Eclipse travel club with for Valley players earlier this year.

Of course, it didn't hurt to be mentored by two of the top coaches in the area — Tioga varsity coach Des Ford and JV coach Rachel VanScoy.

"I think Mrs. Ford is a lot of who shaped me and I think I'm going to coach a lot like her with the competitive drills that she always coached us with," Heveland said. "She was huge on accountability and that's something that I'm really hoping to do with my program.

"Mrs. Ford was hard on us, which was good, but Mrs. VanScoy would be the first person to tell us when we were doing something wrong, but she would also be the first person to build us up and get our confidence up, and really build us as players. She kind of made us tough for Mrs. Ford. She prepared us.

"I have nothing but good things to say about Mrs. VanScoy and Mrs. Ford. They really shaped me into who I was and prepared me for college and now coaching."

Heveland is hoping the tutelage of those coaches will help her as she looks to turn the S-VE program around so that when people talk about "awesome teams" Panther volleyball is part of the conversation.

"I want them to have the passion and love for the game and get better, and become better adults," Heveland said.

While she has yet to meet the majority of this year's team, Heveland is focused on leaving a positive and lasting impression on her charges when they do meet.

"I'm really excited to meet with the girls individually in the beginning of the season to see where they want to go with volleyball and maybe other sports, or even with the colleges, because I have a few connections with basketball or volleyball, and a couple college coaches," she said. "I'm really excited to meet with them so I can kind of send them in the right direction for college and work with them to meet their needs, whether they want to play volleyball in college or not.

"I've only met two of the players and only met one parent, but a few of the parents have already contacted me on Facebook. It's a small town, so here's my name, reach out to me. I appreciate it.

The S-VE varsity program will become a competitive squad this season if Heveland's plans pan out.

"I definitely want to start with going back to the basics and getting their fundamentals down, but I do want to see the girls get to sectionals," she said. "I know they've been to sectionals within the past few years and I think that if we can early on get the fundamentals down, that's the most important thing. You can't play volleyball without knowing the basics, so I really want to get the basics down in the beginning."

Heveland expects her players to be committed to the program through the postseason and will also stress accountability. She expects the players, not their parents, to come to her with any concerns.

Conditioning and three-hour practices will be on the coach's preseason agenda, because she knows from experience that nothing worthwhile comes easy.

"Probably the first hour-and-a-half is going to be conditioning," she said. "They won't even see a volleyball, so that will show me a lot about their personality, their attitude when they're under pressure."

She will be observing how the players react to her and to their teammates when they are under pressure, and will also be watching to see what type of leadership skills they possess, among other traits.

"I asked this with the Sayre girls, and I really ask that they have an open mind with me, because a girl may have been a setter for three years, but if I see a better fit somewhere else I really hope that she has an open mind with me, to trust me and be willing to try something new," Heveland said. "I don't know anybody at Spencer. I don't know a single kid, so they have a completely fresh start with me. Their opportunities really are endless with me too."

Heveland's involvement with the volleyball program at Spencer won't stop at the high school level. She plans to become involved with the modified program as well since that level plays during the winter season.

"I'm going to make myself one of the modified coaches so I can kind of get the program for the younger kids going in the direction I want it going, like Mrs. Ford does. She has a lot to do with it," she said. At Tioga the players learn how to play Ford-style volleyball in seventh grade.

Heveland injected her style of coaching with the Eclipse club and made a good impression on some of her peers.

"I had a couple coaches tell me that they have never seen such young kids with good fundamentals, so that's something I'd like to focus on," she said. "I still plan on staying with Eclipse and I want to bring some of the Spencer talent over there. It's an invite-only club, but that's something that I could pick out some of the Spencer kids for. Eclipse isn't to benefit Sayre. We have a lot of Sayre, Athens and Waverly girls. It's just kind of something to improve the Valley skills, so I would have no problem pulling kids from Spencer to come play with us and add something to the program."

Heveland earned several postseason honors as a libero for Tioga and Corning, setting school records for digs in a single season (523) and career (697) for the Red Barons. She's had some success in her brief coaching career as well, and will now have an opportunity to showcase what she can do on a bigger stage — even if it is at a small school.

"I like the small school feel," she said. "I'm not going to be cutting half the girls at tryout. I really have to work with what I have and I like that at a small school. I think it will be fun and I think it's going to be fun that I'm going into a program that I have the opportunity to build."

The Panthers' new coach starts laying the foundation when practices begin Aug. 13.

——————

IN PHOTO: Sarah Heveland.




Print Friendly Version
You've asked about helping ...
here's your chance. Click HERE