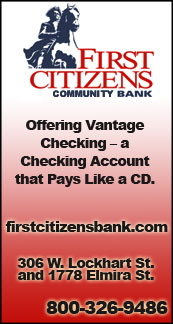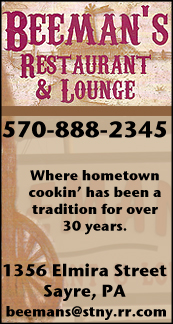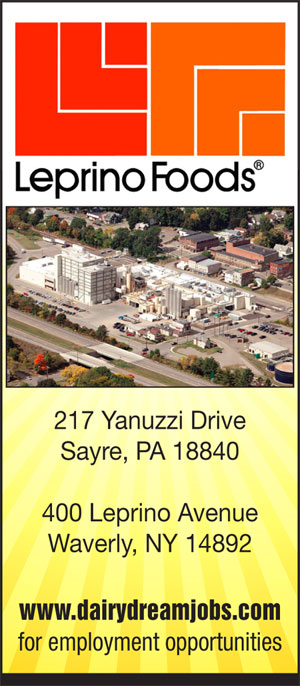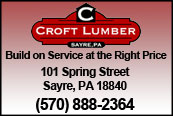 SECTION IV FOOTBALL: FOUR PLAYS, FOUR TDs — WAVERLY ROLLS OVER EDISON, 49-7 (24 PHOTOS) (2018-09-08)


By TIM BIRNEY
Valley Sports Report
ELMIRA HEIGHTS — Junior Thomas Price ran for three TDs, senior QB Colby Sindoni threw for two more, and Waverly scored on four consecutive first-half offensive plays in a 49-7 win over Thomas A. Edison here Saturday afternoon in Section, Division III football action.

The Wolverines pounded out 239 yards on the ground on just 29 carries, and added 101 more through the air.

"Our backs ran hard," said Waverly coach Jason Miller. "We have a lot of different guys we can rely on.

"We ran some different plays, and some different blocking schemes than we did in the first game, and executed them," he noted. "We showed some of our power game, and ran a little bit of our I-stuff.

"We continued to throw just enough to reward the receivers," added Miller.

Waverly tacked on its final score on its opening possession of the second half to up its lead to 49-0.

"I like that we came out and executed right after the half, even though we were up 42-0," said Miller. "We ran four or five plays and were able to score."

The Wolverines, who dropped a hard-fought 33-26 decision to Section V power Livonia, were able to get its reserves plenty of time on the field Saturday.

"I'm really glad we were able to get everyone in the game, and we got them serious playing time," said Miller. "We had guys who didn't play last week get a lot of time this week.

"It's really valuable time for them," he noted. "Over the course of the season, we'll need those guys. We need to keep people getting ready because you don't go through seasons without injuries."

With just four teams in its division, Miller said every division game this season is of the utmost importance.

"If we win two of three we're in the playoffs," said Miller. "If we win all three, we're the top seed in our division.

"The division games are critically important this year because you don't want to be second (in our division)," said Miller in reference to the second-place team in the division playing the winner Division IV, likely top-ranked Susquehanna Valley.

After Waverly senior Montana Davis ended Edison's first possession with an interception at the Spartan 44, the Wolverines quickly found paydirt.

Sophomore David Hallett ripped off runs on 10 and 29 yards to move the ball to the Edison 4. Two plays later, Price capped the five-play drive with a 3-yard TD run, and Jake Bowers' PAT kick made it 7-0 with 7:26 left in the first quarter.

Late in the first quarter, Hallett ripped of a run of 20 yards, and Price gained 12 and 8 yards on the final two plays of the stanza to move the ball to the Edison 32.

Davis gained 10 yards on the first play of the second quarter, then broke loose on a 22-yard TD run to to make it 14-0 with 11:34 remaining in the first half.

On the ensuing possession, Edison's Nick Paribello broke free for a 27-yard run on second-and-20. It was the Spartans' second — and final — first down of the first half.

Three plays later, Edison's drive fizzled, and a short punt gave the Wolverines the ball at their 45. On the first play, Price found some open space and darted 55 yards for a TD to make it 21-0 with 8:07 left in the second quarter.

After forcing Edison into a three-and-out, Waverly took possession at its own 43 following another short punt.

For the second straight possession, the Wolverines needed just one play to score, this time with Sindoni connecting with 6-3 senior wideout Dylan Ward on a 57-yard TD pass to make it 28-0 with 5:28 left in the half.

Three plays after the ensuing kickoff, Waverly senior Derek Ames picked off a Jared Slaven pass, and returned it 66 yards to the Edison 8.

For the third consecutive time, Waverly needed just one play to score as Price scored on an 8-yard TD run to make it 35-0 with 3:13 left in the first half.

Just when you thought it couldn't get any worse for the Spartans, it did. On its ensuing possession, Edison was forced into another three-and-out, and the punt snap sailed over punter Josh Tryon's head into the end zone.

Tryon chased it down, shook off a would-be tackler, and completed Edison's only pass of the game for a 13-yard loss, giving the Wolverines the ball at the Edison 2 with 57 seconds remaining in the first half.

Hallett scored on the first play to give the Wolverines its fourth consecutive one-play scoring drive to take a 42-0 lead with 52 seconds left in the half.

The Wolverines kept it rolling in the second half with the first-team offense scoring in its only action after the intermission. Hallett hauled in a Sindoni pass in the flats and picked his way through the Edison defense on his way to a 43-yard TD reception. Bowers, who was 7-for-7 on extra-point attempts, gave Waverly a 49-0 lead.

The Spartans provided the final margin with a 2-yard TD run by Slaven early in the fourth quarter.

Price had 97 yards and three TDs on seven carries, and Hallett had 97 yards and one TD On eight carries to lead the Wolverines ground game, and Davis added 44 yards and a TD on four carries.

Sindoni completed 2 of 5 passes for 98 yards and two TDs, and junior Scott Woodring was 1-for-1 for 3 yards.

Edison, which had 144 rushing yards on 52 carries, was led by Paribello, who had 91 yards on 23 carries.

Waverly, now 1-1 and 1-0 in Division II play, will host O-M / Watkins Glen Friday in a key divisional match-up.

"This (Friday home game against O-M / Watkins Glen) is a game we've had marked on our calendar as THE game," said Miller. "This coming week is a huge week for our program this year. It's exciting to be in this position, and have the confidence going into the week."

——————

IN PHOTO 1: Waverly's Thomas Price. … PHOTOS BY TIM BIRNEY.





Print Friendly Version
You've asked about helping ...
here's your chance. Click HERE