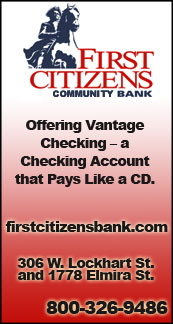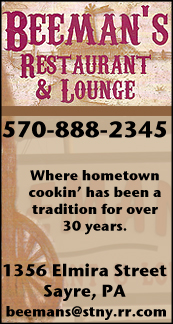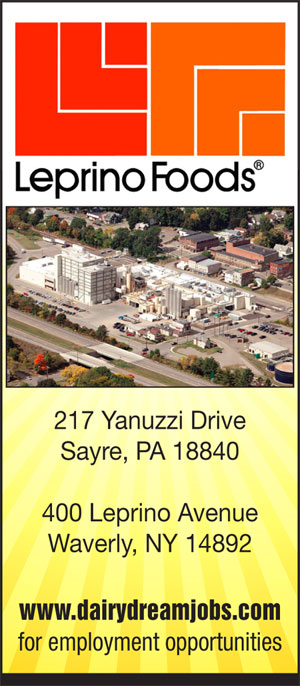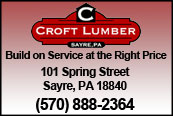 YOUTH FOOTBALL: SAYRE 'C" ROUTS WYALUSING; "A" AND "B" TEAMS FALL (2018-09-10)





NEW BOARD BRINGS BIG CHANGES TO JUNIOR REDSKINS




Valley Sports Report

WYALUSING — The Sayre "C" team rolled to a big win over Wyalusing, while the "A" and "B" team both dropped decisions here Sunday in Northern Tier Youth Football League action.

Sayre returns to action Sunday when it hosts Cowanesque Valley, with the "C" game beginning at noon.

"C" Game
Sayre 35, Wyalusing 7
Three different Redskins scored a TD in Sayre's 35-7 romp over Wyalusing.

Brooks Lathrop led Sayre's offense with two 60-yard TD runs, and a 10-yard run for a score. Lathrop also converted the extra point following all three TD runs.

Cole Hunt added a 10-yard TD run, and tacked on the extra point, while Blake Zingeser scored on a 40-yard run, and added the extra point.

Defensively, Sayre was led by Zingeser who had nine tackles, and Roman Mittan who had 3 tackles and a fumble recovery. Jacob Woodruff also contributed two tackles with a fumble recovery.

"B" Game
Wyalusing 20, Sayre 12
The Sayre "B" squad dropped a heartbreaker in the season-opener, 20-12, at Wyalusing.

Sayre piled up nearly 200 yards in total offense in the loss.

Brenden Cooke carried 13 times for 94 yards, and Drayton Dekay had 10 carries for 39 yards, as well as a 37-yard kick return. Hudson Malinowski tacked on seven carries for 26 yards, and a 15-yard kick return.

"The players showed a lot of heart, never giving up until the end," said head coach Matthew Koenig.

"A" Game
Wyalusing 24, Sayre 0
Wyalusing topped Sayre 24-0 in the season opener in the "A" contest.

Quarterback Nick Pellicano completed 2 of 3 pass attempts for 35 yards, and ran for another 35 yards before leaving the game in the second quarter with an injury.

Jayden Kutt took over the QB duties and rushed for 75 yards. He also threw for 40 yards, but was intercepted twice.

Cooper Jones had five receptions for 60 yards, and Jackson Varner had two catches for 25 yards.

The Sayre defense stopped Wyalusing on its first three possession, and forced turnovers on two of them — a forced fumble by Trey Lattimer, and a fumble recovery on a muffed punt by Kaden Kithcart.

Aiden Varga, Kithcart, and Kutt led Sayre in tackles, while Mike Griffin and Kayne McCutcheon each had "strong showings on the defensive line."

Coach's comment: "The boys played a tough game that got away from us with just one small mistake. We have a very young team and even though we got beat up a littler, there were some positives to build on. I'm very proud of the boys."

——————

NEW BOARD BRINGS BIG CHANGES TO JUNIOR REDSKINS
With a board of new faces, the Sayre Junior Redskins have seen some big changes going in to this coming season.

The first order of business, with the help of Sayre High School's new wrestling coach Donnie Barrett was a negotiated contract with Simmons-Rockwell.

"This sponsorship assisted the program in acquiring new jerseys for all A, B, and C squad football players," said Junior Redskin board president Sean Flynn. "With the help to the program, the board was then able to work with WJ Sporting Goods to purchase all new pants for the players as well.

The second order of business involved tying the Sayre football programs together.

"I'm proud of all of the uniform accomplishments for the season, however, I am most proud of the cohesiveness of all the Sayre football programs," said Flynn. "I have been working closely with Sayre High School head football coach, Kevin Gorman, with the hope that by uniting together we can continue to build the Sayre football program from the youngest kids all the way up.

"The Sayre Junior Redskins would like to thank all of the businesses for supporting the program and hope that fans will come out to catch some games this season," added Flynn.

——————

IN PHOTO: From left to right: Sean Flynn, president of Sayre Junior Redskins Football and Cheerleading; Matt Koenig, vice president of Sayre Junior Redskins Football and Cheerleading; Donnie Barrett, employee at Simmons-Rockwell and Sayre High wrestling head coach; and Brian Liddy, Dealer Principal of Simmons-Rockwell. … PHOTO SUBMITTED.




Print Friendly Version
You've asked about helping ...
here's your chance. Click HERE