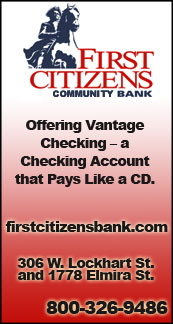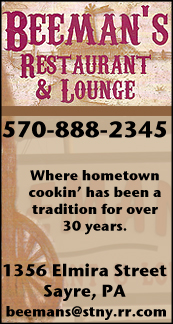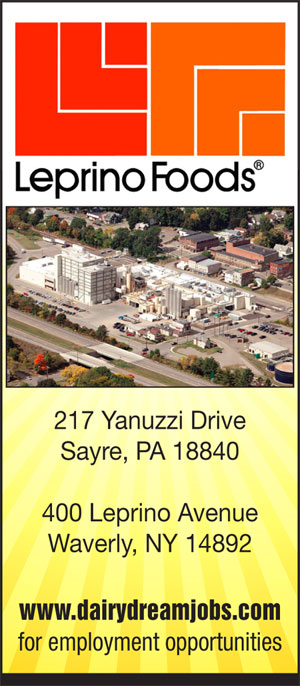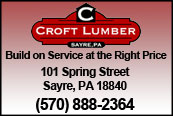 NTL GOLF: WELLSBORO REMAINS UNBEATEN; ATHENS FINISHES FOURTH, SAYRE FIFTH (2018-09-12)


Valley Sports Report
WESTFIELD, Pa. — Wellsboro remained unbeaten with a 3-stroke victory over Cowanesque Valley here Wednesday afternoon in NTL golf action at the River Valley Golf Course.

Wellsboro fired a four-man aggregate score of 329, while CV shot a 332, North-Penn Mansfield was third with a 375, Athens was fourth with a 390, Sayre was fifth with a 399, and Towanda was sixth with a 405.

CV junior Austin Outman shot a 4-over par round of 76 to earn low-medal honors for the day, while Towanda junior Tyler Hawley was one stroke back at 77 for second place, Wellsboro senior Ben Barnett was third with a 78, Wellsboro junior Joe Propheta was fourth with a 79, and CV senior Tanner Adriance was fifth with an 80.

Athens senior Nate Kennedy was the top Valley finisher, placing 10th with an 89, and Sayre junior Gavin Blair was 12th with a 91, and Athens senior Dylan Krise and Sayre senior James Esposito tied for 19th with a 97.

Junior Chase Minnick shot a 100 for the Wildcats, while junior Brady Smith carded a 104, and sophomore Carter Jones tacked on a non-scoring round of 128.

Freshman Kannon VanDuzer carded a 104 for the Redskins, while senior Jon Cron shot a 107, and freshman Dylan Seck tacked on a non-scoring round of 121.

STANDINGS: 1. Wellsboro 20-0; 2. Cowanesque Valley 16-4; 3. NP-Mansfield 10-10; 4. Athens 9-11; 5. Sayre 5-15; 6. Towanda 0-20.

——————

IN PHOTO: Athens' Nate Kennedy.




Print Friendly Version
You've asked about helping ...
here's your chance. Click HERE