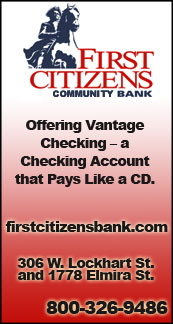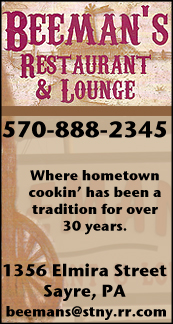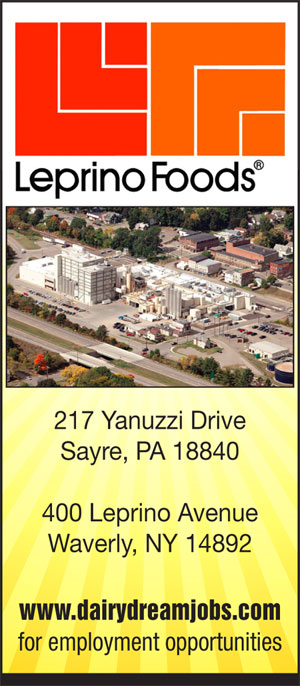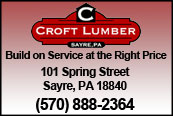 FROM THE PRESS BOX: WEEK 4 PICKS — A TRIO OF KEY DIVISIONAL MATCH-UPS (2018-09-14)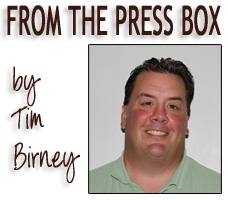 Week 4 of the high school football season is upon us, and three of the Valley teams are playing divisional rivals.

Tonight, Waverly hosts O-M / Watkins Glen in a key Section IV, Division III match-up, while Sayre is on the road in NTL Small School action against Montgomery, and Athens travels to Wyalusing to renew a Large School rivalry.

On Saturday, Tioga is on the road in Tonawanda, N.Y. to square off with Cardinal O'Hara, and SVEC hosts Dryden.

Week 3 Record: Birney 3-1. The Mick 3-1. 2018 RECORD: Birney 10-2, The Mick 6-6.

FRIDAY
Watkins Glen (1-1 overall, 0-0 Div. III) at Waverly (1-1, 1-0), 7 p.m. @ Memorial Stadium: The Wolverines are coming off a dominant performance in a 49-7 win over Thomas A. Edison, while the Seneca Indians were overmatched in a 56-22 loss to powerhouse Susquehanna Valley.

When it comes to O-M / Watkins Glen, there is no secret to its offensive approach. They will line up in the double-wing and look to run the ball down your throat. The Wolverines will need to buckle up, and get physical against a big and physical football team.

Offensively, Waverly will likely use its speed and challenge the Seneca Indians on the perimeter, and through the air.

Prediction: This has the potential to be a very fun and high-scoring game. … WAVERLY 34, O-M / WATKINS GLEN 32. — MICK'S PICK: Waverly 33, O-M / WG 8.

Sayre (1-2 overall, 1-0 NTL Small) at Montgomery (0-3, 0-0): The Redskins are coming off a 20-7 loss to Troy, while the Red Raiders dropped a 33-7 decision at Wellsboro.

Sayre's offense has struggled since scoring 36 points in a season-opening win over Bucktail Area. Montgomery has scored just 20 points in three losses, but has played three teams — South Williamsport, Canton, and Wellsboro — that are off to 3-0 starts.

Sayre's defense has kept the Redskins in the last two games, and will need to play well against a Montgomery offense looking to get untracked. The Red Raiders have allowed 28.7 points per game, but held all three powerful offense to fewer points than they are currently averaging.

Prediction: Montgomery appears to be the victim of a tough schedule and are likely much better than its record indicates. … MONTGOMERY 27, SAYRE 13. — MICK'S PICK: Montgomery 21, Sayre 20.

Athens (2-1 overall, 0-1 NTL Large) at Wyalusing (1-2, 0-1), 7 p.m.: The Wildcats are coming off a 41-13 win over Cowanesque Valley, while the Rams lost 45-20 at home to Canton.

Athens has shown the ability to score on the ground with play-maker Damian Hudson, and through the air on the arm of senior QB Kaden Rude and a pair of big targets in Keegan Rude and Aric Westbrook. After a 52-point outburst against winless Montrose in Week 1, the Wyalusing offense has scored just 26 points in its last two games.

The Wildcat defense has looked good in its wins, but was torched for 42 points at North Penn. The Rams have allowed 100 points in its last two games.

Prediction: The Wildcats have weapons, and they should be able to make plays tonight. … ATHENS 38, WYALUSING 14. — MICK'S PICK: Athens 35, Wyalusing 12.

SATURDAY
Tioga (1-1) at Cardinal O'Hara (1-1), 1 p.m.: The Tigers are coming off a 28-20 win over SVEC, while the Hawks ran over Bishop Kearney, 41-12.

Cardinal O'Hara is big up front, and features a balanced offense with experience at the skill positions. The Hawks are averaging 32.5 points per game.

Tioga is experienced up front, and is averaging 300 yards per game on the ground, but has been very one-dimensional with just two completions for 11 yards in the first two games.

Defensively, the Tigers held a high-powered Newark Valley offense to just 10 points, and allowed just 12 points to young and talented SVEC squad. They have been burnt by long TD passes in each of the first two games.

Prediction: It's a long road trip against an unknown commodity for a young Tioga football team, so you never know what you might get. Penalties and turnovers have plagued the Tigers. Regardless of the outcome, this is a good non-league test for Tioga. … CARDINAL O'HARA 20, TIOGA 16. — MICK'S PICK: Cardinal O'Hara 28, Tioga 13.

Dryden (2-0) at SVEC (1-1), 1 p.m. @ Candor H.S.: The Eagles are coming off a 28-20 loss at Tioga, while Dryden piled up a 40-21 win over Section III's Southern Hills.

SVEC not only scored on a big pass play against Tioga, but put together a long, sustained drive against a good Tiger defense, which is a good sign.

Dryden is off to a good start, but that's likely due to a weak schedule.

Prediction: The Eagles are young, but they are talented with a great deal of big-play potential, which I believe delivers against the Purple Lions. … SVEC 40, Dryden 20. … MICK'S PICK: SVEC 20, Dryden 16.

BONUS PICKS: Chenango Forks 34, Owego 12. … Newark Valley 41, Harpursville / Afton 6.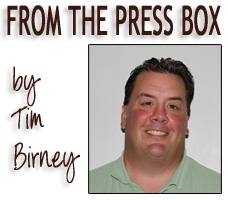 Print Friendly Version
You've asked about helping ...
here's your chance. Click HERE