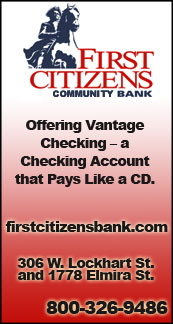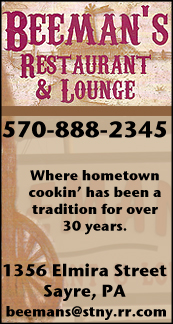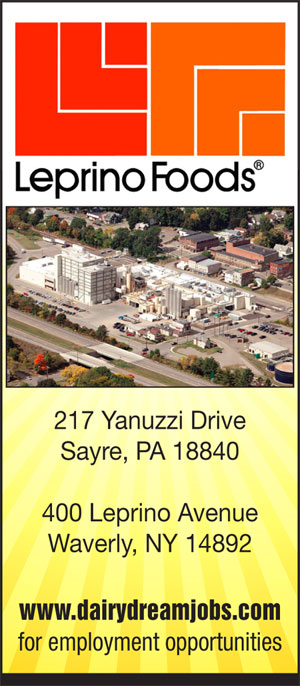 FROM THE PRESS BOX: WEEK 7 PICKS — DIVISION TITLE ON LINE AT WAVERLY (2018-10-05)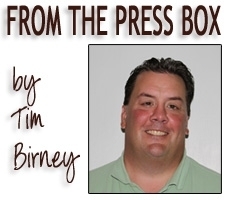 It's Week 7 of the high school football season in Pa., and Week 6 in New York, and things are beginning to get very interesting.

Waverly can clinch its division with a win, while Athens and Sayre are currently on the outside looking in when it comes to the postseason, and need wins to remain in the hunt for a playoff spot.

In an interesting note, all five games — including SVEC — are at home this weekend.

While we were both way off on Wellsboro's margin-of-victory at Alumni Stadium last week, both "The Mick" and I were 5-0 on the week.

Week 6 Record: Birney 5-0. The Mick 5-0. 2018 RECORD: Birney 24-3, The Mick 19-8.

Dryden (4-1 overall, 0-0 Div. III) at Waverly (4-1, 2-0), 7 p.m. @ Memorial Stadium: The Wolverines are coming off a 58-0 rout of hapless Oswego, while the Purple Lions topped Clyde-Savannah, 26-6.

With a win, Waverly clinches the Division III title and sets itself up to play the Division IV runner-up, which will be the loser of tonight's battle of unbeaten state-ranked Class C powers Susquehanna Valley (5-0 and ranked 2nd) and Newark Valley (5-0 and ranked 4th).

The Wolverines have improved weekly this season and have a multi-faceted offense, capable of beating you on the ground, and through the air.

The Purple Lions are physical and feature a pair of big backs, but haven't shown the ability to throw the ball.

Prediction: Waverly has played a tougher schedule with wins over Greene, and O-M / Watkins Glen, and a seven-point loss to state-ranked Livonia in its season-opener, while Dryden's wins have come against teams with a combined record of 3-17. … Don't be surprised if big plays play a big part in the Wolverines' win tonight. … WAVERLY 34, DRYDEN 6. … MICK'S PICK: Waverly 33, Dryden 13.

O-M / Watkins Glen (2-3) at Tioga (3-2), 7 p.m. @ Haggerty Field: The Tigers are coming off a 48-0 win over Groton, while the Seneca Indians dropped a 20-19 decision to Honeoye Falls-Lima.

Both teams have been through the ringer in terms of their schedules, and Tioga's gets even tougher beginning tonight. O-M/ Watkins Glen's losses come against three teams with a combined record of 13-2, while Tioga's are against teams with an 8-2 combined mark.

The Seneca Indians are big and physical, but one-dimensional. They are going to line-up in the double-wing and run right at you; that's what they do. The Tigers are also run-oriented, but have shown flashes of an improved passing game over the last few games.

Prediction: The Tigers are physical, but they're not as big as they've been in recent years, and size does matter. … O-M / WG 26, TIOGA 21. … MICK's PICK: O-M / WG 21, Tioga 14.

Towanda (2-4 overall, 0-3 NTL Large) at Athens (3-3, 1-3), 7 p.m. @ Alumni Stadium: The Wildcats are coming off a 35-28 loss to unbeaten Wellsboro, while the Black Knights outgunned Tunkhannock, 42-32.

This is a tough game to get a read on, and common opponents don't tell you much either. Wellsboro thumped Towanda 30-3, but barely escaped Athens with a 35-28. Canton blanked Athens 34-0, but needed a last-minute TD to edge Towanda, 25-21.

Prediction: Aside from the loss to Wellsboro, which the Knights led 3-0 at the half, Towanda has played the NTL's top teams much tougher than Athens. That said, the Wildcats have been a much different team at home this season, and they'll be in the comfortable confines of Alumni Stadium tonight. … TOWANDA 17, ATHENS 14. … MICK'S PICK: Towanda 28, Athens 16.

Canton (6-0) at Sayre (3-3), 7 p.m. @ Lockhart Street Bowl: The Warriors, who have pitched consecutive shutouts, are coming off an 18-0 win over previously-unbeaten Muncy, while the Redskins thumped CMVT, 40-6.

After scoring a last-minute TD to beat Towanda 25-21 in its season-opener, Canton has won by an average of 25.8 points per game.

Sayre has not played a team with a winning record. Its wins come against teams with a combined record of 3-15. There losses are by an average of 11.3 points per game against a trio of teams with a combined record of 7-11.

Prediction: The Warriors can hurt you through the air, and can run the ball as well. The Redskins can definitely throw the ball, but their ground game has been hit-and-miss. Sayre's defense has been pretty good, but Canton's has been very good. … CANTON 33, SAYRE 7. … MICK'S PICK: Canton 36, Sayre 8.

Harpursville / Afton (1-4, 0-2 Div. IV) at SVEC (1-4, 0-2 Div. IV), 7 p.m.: The Eagles are coming off a 36-7 loss to powerhouse Susquehanna Valley, while the Hornets dropped a 36-7 decision to Greene.

SVEC has played a brutal schedule with games against state-ranked Tioga (6th in Class D), Newark Valley (4th in Class C) and Susquehanna Valley (2nd in Class C). They lost by seven points to Tioga and five to Newark Valley.

Harpursville / Afton has lost its four games by an average of 32.5 points per game, Its only win came against winless Delhi.

Prediction: The Eagles had four players leave the SV game with injuries, so their health could be a factor this week. … SVEC has weapons and they should be on display tonight. …. SVEC 34, Harpursville 6. … MICK'S PICK: SVEC 26, Harpursville 6.

BONUS PICKS: Susquehanna Valley 27, Newark Valley 13. … Owego 40, Oneonta 12.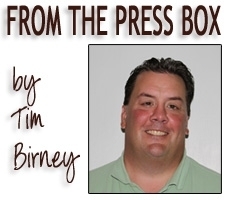 Print Friendly Version
You've asked about helping ...
here's your chance. Click HERE