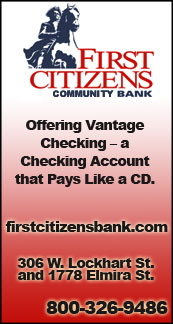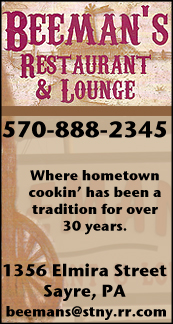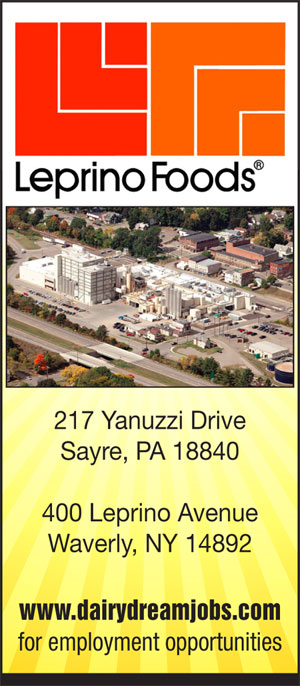 SECTION IV FOOTBALL: SPECIAL TEAMS, DEFENSE LEADS WAVERLY TO DIVISION-CLINCHING WIN OVER DRYDEN (24 PHOTOS) (2018-10-05)


By TIM BIRNEY
Valley Sports Report
WAVERLY — Special teams put Waverly in an early hole, then turned the tide in the Wolverines' favor in their division-clinching 30-14 win over Dryden here Friday night in Section IV football action at Memorial Stadium.

With the win, Waverly (5-1 overall) finishes off divisional play at 3-0 for the program's first division title since 2012.

"It's kind of funny to get excited about a division title considering we've won a Section IV title since then, but this was one of our goals," said Waverly coach Jason Miller.

"It's part of the process," he noted. "We knew we had to take care of winning our division, and put ourselves in the first seed to avoid Susquehanna Valley in the first round.

"It was one of our goals, and when you're able to follow through and accomplish that goal, its good for the kids to see that," added Miller.

Waverly has non-division regular-season games remaining at home with Tioga next week, and at Harpursville-Afton in Week 8, then will face Division IV runner-up Newark Valley in Week 9 in the Section IV, Class C semifinals.

Waverly received the opening kick-off, but the possession ended with a punt after three plays. Dryden blocked the punt and took possession at the Wolverine 24. Five plays later, Purple Lion QB Joey Mack scored on a 1-yard TD run to make it 6-0.

Sophomore David Hallett returned the ensuing kickoff 28 yards to the Dryden 46. Largely on runs of 7 and 16 yards by senior Montana Davis, Waverly moved the ball to the Dryden 15, but Colby Sindoni's fourth-down pass was intercepted in the end zone to end the threat.

The Waverly defense forced a three-and-out, and a short punt gave the Wolverines the ball at the Dryden 42.

Thanks to a pair of fourth-down conversions, Waverly moved the ball to the Dryden 21, but were forced to settle for a 38-yard field goal by Nate Bowers to trim the deficit to 6-3 with 9:31 remaining in the first half. It was an 11-play scoring drive that covered just 21 yards.

"There are little things like that, that are huge," said Miller. "That was a 38-yard field goal … we answered their score. It wasn't a touchdown, but it was momentum.

"And those fourth-down conversion were confidence-builders," added Miller.

The Wolverines' special team then came up with its first big play, with Bowers hitting a "punch kick" into the middle of the field, and Sindoni pouncing on it at the Dryden 31.

"It was something we saw on film," said Miller. "We saw a hole in the middle of their kick return. It was something we worked on during the week.

"Those are momentum-changing plays," he noted. "I have to emphasize those because they make a difference.

"In a tight ball game, like it was at the time, one or two of those plays will make the difference in the game," added Miller.

On second down, junior Thomas Price ripped off a 12-yard run to the Dryden 15. Three plays later, on third-and-10, Davis rumbled 13 yards to the 2-yard-line. Three plays later, Davis scored on a 3-yard run to cap an eight-play drive. Bowers' PAT kick made it 10-6 with 5:28 remaining in the first half.

Another three-and-out and short punt gave the Wolverines the ball back at the Dryden 45 on its next possession.

The Wolverines overcame three illegal procedure penalties on a 10-play scoring drive that Price capped with a 3-yard TD run on the final play of the first half to extend the lead to 17-6. It featured runs of 17 and 12 yards by Price, and 15 yards by Davis.

Waverly ran 40 plays in the first half to Dryden's 12, and out-gained the Purple Lions 158 yards to 45.

The Wolverines came up with another big special teams play to open the second half when Zander Whitmarsh stripped the Dryden return man, and the Wolverines recovered at the Purple Lion 37. A personal foul against Waverly moved the ball back 15 yards to the Waverly 48 — the first time it had been marked in Wolverine territory since Dryden's TD play in the first quarter.

"(Zander) Whitmarsh made two big plays on the kick returns," said Miller. "He recovered one of the fumbles, and stripped it on the second one. There's a kid whose done some really good things for us the last couple of weeks."

Eight plays later, Sindoni called his own number and scored on a 3-yard TD run to push the lead to 23-6 with 8:11 remaining in the first quarter. The drive featured a 10-yard pass from Sindoni to Ethan Lloyd, and an 11-yard pass to Davis.

Junior Jalen McCarty tacked on Waverly final score of the game with a 20-yard run with 29 seconds remaining in the third quarter to stretch the lead to 30-6.

On the second play of the fourth quarter, Dryden recorded its second first down of the game, and first since its first-quarter scoring drive. The Purple Lions finished the game with four first downs.

Through three quarters, Waverly ran 59 plays to Dryden's 20.

Waverly pounded out 268 rushing yards on 55 carries, led by Davis, who had 89 yards and one TD on 13 carries. Price had 75 yards and one TD on 16 carries, and Hallett added 72 yards on 10 carries.

Sindoni completed 5 of 13 pass attempts for 38 yards and one interception. Lloyd was his top target with two catches for 14 yards, and Dylan Ward had two grabs for 13 yards.

Dryden managed just 119 yards in total offense — 60 passing and 59 rushing.

The only real negative for the Wolverines were 13 penalties for 96 yards.

"The penalties make it seem so much worse than it is," said Miller. "The penalties hurt us, but we were able to overcome them for the most part.

"We ran a lot of plays, and chewed a lot of clock," he added. "It's a good win for us."

——————

IN PHOTO 1: Waverly's Montana Davis. … PHOTOS BY TIM BIRNEY.




Print Friendly Version
You've asked about helping ...
here's your chance. Click HERE