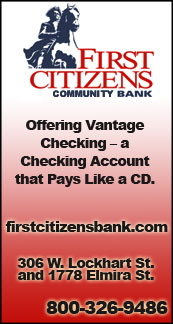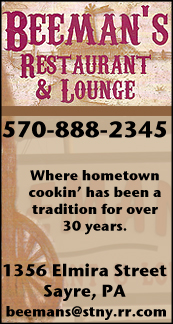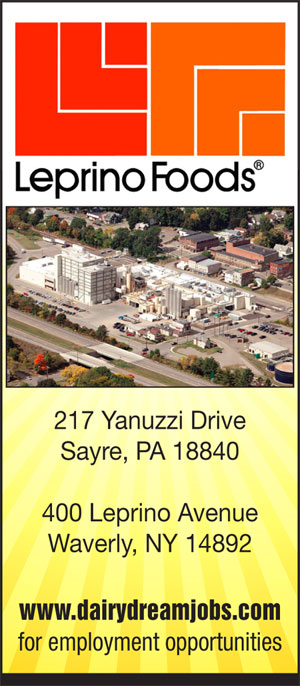 NTL GOLF: SAYRE FINISHES THIRD IN FINAL MATCH OF SEASON; WELLSBORO CLINCHES LEAGUE TITLE (2018-10-09)


Valley Sports Report
WELLSBORO — Sayre closed out the 2018 season with one of its best performances of the season, finishing third here at the rugged Tyoga Country Club in the final match of the NTL golf season.

Cowanesque Valley won the battle Monday with a four-man aggregate score of 321, but Wellsboro won the war, locking up the NTL regular-season title with a second-place finish at 324.

Sayre shot a 360, while North Penn-Mansfield was fourth with a 400, and Athens was fifth with a 425.

CV had three of the top four finishers, led by the 1-2 finish of senior Tanner Adriance, who shot a 76, and junior Austin Outman, who had a 77.

Ben Barnett led Wellsboro, which had four of the top seven finishers, with a 77 to tie Outman for second.

Sayre junior Gavin Blair was the top Valley finisher with a round of 84 to tie for eighth.

Sayre freshman Kannon VanDuzer shot an 88 to tie for 12th, while senior James Esposito was 14th with a 91, and senior Jon Cron was 18th with a 96. Freshman Dylan Seck and junior Julianna Shay tacked on non-scoring rounds of 121 and 150, respectively.

Senior Dylan Krise led Athens with a 99 to finish 20th, while senior Ben Ellis and junior Chase Minnick added rounds of 108, and senior Michael Cook shot a 110. Sophomore Carter Jones and junior Brady Smith tacked on non-scoring rounds of 113 and 122, respectively.

——————

IN PHOTO: Sayre's Gavin Blair.





Print Friendly Version
You've asked about helping ...
here's your chance. Click HERE