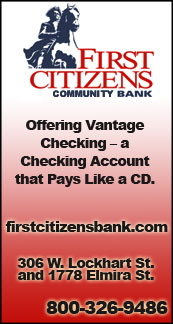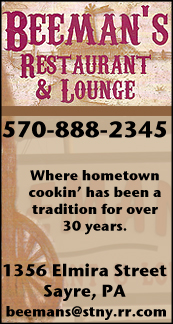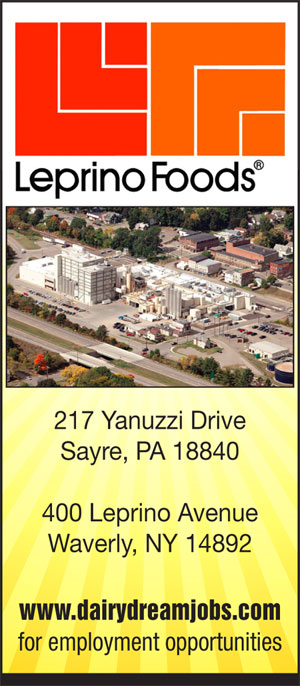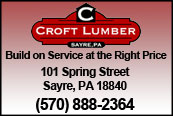 THE FINAL WORD: A LOOK BACK AT THE FOOTBALL WEEKEND ... AND MUCH MORE (2018-10-18)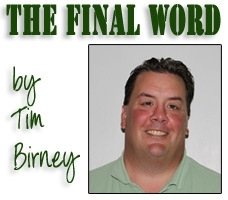 As we prepare for the final week of the regular season in New York state, and the penultimate week of the football season in Pa., I have to take a few moments to look back at last weekend's action.

The "game of the week" was Tioga's 42-19 win at Waverly. The game was much more competitive than the final score indicates, but make no mistake about it, the Tigers were the better team.

The Wolverines opened the game with a quick scoring drive to take a 7-0 lead, then forced a Tioga punt after three plays.

Any momentum Waverly had dissipated with a fumble at its 27. Tioga took advantage and tied the game at 7-7.

Waverly drove deep into Tioga's territory on its next possession, but missed a field goal. The Tigers needed just five plays — all on the ground — to march 91 yards to take a 14-7 lead.

The Tigers put together an old-school Tiger drive — 14 plays and 88 yards — later in the half to take a 21-7 lead with 50 seconds remaining.

The Wolverines took to the air and drove 60 yards on five plays in 37 seconds to trim the deficit to 21-13 at the half.

The second half was all Tioga.

The biggest difference in the game was Tioga's ability to execute its offense, and finish off drives.

Waverly moved the ball as evidenced by its 357 yards in total offense, but three times came up empty in the red zone.

Playing into that is the fact Tioga's linebackers, and especially its secondary simply did not miss tackles, while the Tioga backs racked up quite a bit of yardage after contact Friday night.

Emmett Wood and Brady and John Worthing have been garnering the headlines this season, but fullback Owen Wanck enjoyed his coming out party Friday night with a career-high 127 yards and three TDs.

Wanck runs hard, hits the hole, and had deceptive speed. He becomes another weapon for a running game loaded with options.

Speaking of the option, Brady Worthing runs it so well for the Tigers. He's not afraid to take a hit, which allows him to keep the ball longer, thus giving the pitch guy, usually his brother John, more opportunity on the outside.

Tioga pounded out 416 yards on the ground, and are averaging nearly 335 yards per game. While theTigers have a plethora of talented backs, the offensive line, led by seniors Alex Bloss, Austin Lamb , and Stephen Taylor have done a tremendous job.

When it started, I termed the final three games of the regular season a "meat grinder" for the Tigers, but they've turned the tables with convincing wins over Watkins Glena and Waverly, and are primed for another division title with a win over Greene Friday night.

Waverly had its five-game win streak snapped Friday, but have already locked up their division title. They should bounce back nicely this weekend at Harpursville / Afton as they prepare for a Week 9 match-up against Newark Valley in the Class C semifinals.

——————

One of the first steps in building a competitive program is winning the game you're suppose to win. You can put a big check mark in the box for that one next to Sayre coach Kevin Gorman's name.

The Redskins are 3-0 in those games this season, and have done it in convincing fashion, outscoring Bucktail, CMVT, and Cowanesque Valley 122-19.

Sayre is also 1-0 in "toss-up" games with a 7-6 win over Wyalusing.

Up next for the Redskins is beating a team few people expect you to beat, and 6-2 Muncy probably falls into that category.

Gorman and his staff made a move to freshman Brayden Horton at quarterback for the majority of Saturday's win over CV, and it paid big-time dividends as the youngster threw for four TDs, and ran for another.

According to Gorman, Horton is in the line-up based on his ability to run, but his arm was impressive as well, dropping a pair of TD passes right over the shoulder of a receiver in stride for long scoring passes.

The Redskins currently sit in the fifth spot in the four-team District 4, Class A playoff, but a pair of wins to close out the season could propel the Redskins into the fourth spot, especially with the points they would collect from a win over Class AAA Athens.

——————

Athens snapped a three-game losing streak, and made the three-hour drive to Midd-West worthwhile with a 24-19 win.

The Wildcat offense had its share of struggles Friday night, but three blocked punts set up their first 17 points, and junior Keegan Rude's fourth quarter "pick-6" accounted for their final score.

Athens currently sits in seventh place in Class AAA's four-team playoff. They are one of three teams with a 4-4 record, along with Shamokin and Loyalsock, but their remaining opponents are Class AA Troy and Class A Sayre. It will be very difficult to move up, much less three spots.

——————

There is so much more going on than just football.

• The Waverly girls won their second consecutive IAC Large School championship with a fiery and physical 1-0 win over North champion Dryden.

The Lady Wolverines don't have the offensive fire power they've had in recent years, but their defense, led by seniors Wendi Hammond and Alex Tomasso, and junior Cora Smith has been outstanding.

• The Athens girls wrapped up their seventh consecutive NTL soccer title Wednesday night with a 1-0 win over Troy.

The Lady Wildcats usually beat you with a talented group of scorers, led by seniors Rachel Hutchison and Ariana Gambrell, but have shown the ability to play defense when needed as evidence by shutting down Troy's high-scoring tandem Riley and Nicole McClelland.

• Speaking of high-scoring, Hutchison recently scored her 100th career goal, and currently has 102. She could break Kirsten Colegrove's record of 104 Friday afternoon at Sayre.

Hutchison, who will be playing at Division I St. Bonaventure in the fall, is a joy to watch. With superior speed, she looks like she's play a different game than everyone else at times.

• Speaking of high-scoring (Part II), Sayre freshman Roz Haney has topped 30 goals, and there's no telling where her total could reach after four years.

Haney is fast, physical, and possess great foot skills and instincts. She is going to be fun to watch.

• I've written about the Athens boys soccer team quite a bit this season, but it's difficult not to. They are a fun group to watch. They move the ball with precision, constantly keep the pressure on the defense, and have a number of players who can find the net.

The scariest things about the Wildcats is there are only a few seniors on the roster.

——————

The Final Word will return Monday or Tuesday with a look back at this weekend's action.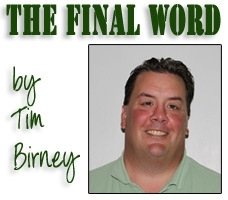 Print Friendly Version
You've asked about helping ...
here's your chance. Click HERE