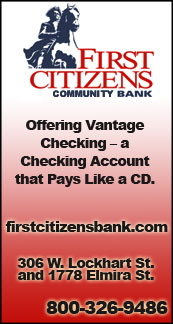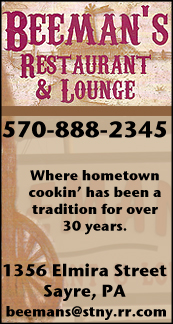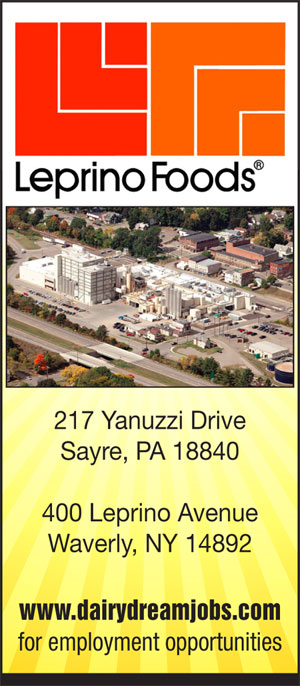 ON TAP TODAY: WAVERLY GIRLS PLAY FOR SECTION IV TITLE; SAYRE GIRLS ALSO IN POSTSEASON MODE (2018-10-29)


Valley Sports Report
THE VALLEY — The Waverly girls soccer team is hoping the third time is a charm against powerhouse Chenango Forks in the Section IV, Class B title game tonight, while the Sayre girls take on South Williamsport in the District 4, Class AA quarterfinals.

Rivalry weekend comes to an end tonight at the Lockhart Street Bowl with the Sayre-Athens JV football game. Sayre won the junior high game Thursday, and the varsity game Friday night.

GIRLS SOCCER
Section IV Playoffs
Class B Championship
2-Waverly (15-2) vs. 1-Chenango Forks (17-0-1), 7 p.m. @ Norwich: The second-seeded Lady Wolverines, ranked 9th in the state, are coming off a 5-0 win over Dryden in the Class B semifinals. They beat Susquehanna Valley, 3-0.

The top-seeded Lady Blue Devils, ranked No. 1 in the state, is coming off a 10-0 win over Oneonta in the Class B semifinals. They beat Union Springs 6-1 in the quarterfinals.

The only blemish on the Chenango Forks record is a 1-1 tie against Vestal, while Waverly's losses came to state-ranked Clinton (8th in Class B) and Newark Valley (honorable mention in Class C).

This is the third straight year these two programs have met in the Class B finals. Chenango Forks won 1-0 in 2016, and rallied late for a 2-1 overtime win last year.

District 4 Playoffs
Class AA Quarterfinals
7-Sayre (11-8) vs. 2-South Williamsport (16-2), 5:30 p.m. @ Loyalsock H.S.: The seventh-seeded Lady Redskins are coming off a 6-0 win over Wyalusing in the opening round of the Class A playoffs, while the Lady Mounties slipped past Sullivan County, 1-0.

These two teams had four common opponents on the season. South Williamsport was 5-1 against those teams, while Sayre was 2-2.

The Lady Mounties beat Sullivan County twice this season, both by scores of 1-0, while the Lady Redskins dropped a 5-0 decision to the Lady Griffiths.

South Williamsport split a pair of games with Bloomsburg, both games ending at 1-0, and Bloom topped Sayre 6-2. SW's only other loss was a 1-0 decision against Southern Columbia, which it also beat 1-0.

Both teams beat Wellsboro (SW won 7-2, and Sayre won 2-1) and Muncy (SW won 11-1, and Sayre won 5-3).

JV FOOTBALL
Vestal at Waverly, 5:30 p.m.
Athens at Sayre, 6 p.m.




Print Friendly Version
You've asked about helping ...
here's your chance. Click HERE