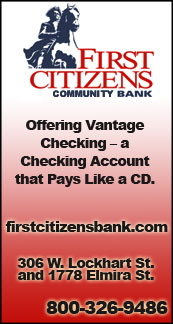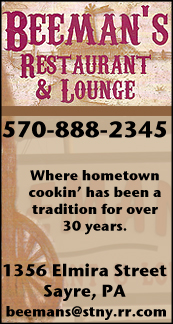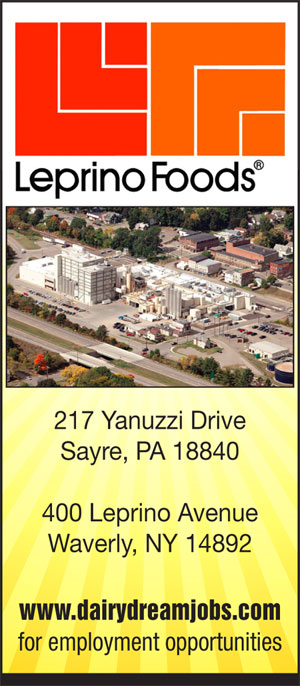 SECTION IV GIRLS SOCCER: CHENANGO FORKS TOPS WAVERLY IN CLASS B FINALS FOR THIRD STRAIGHT YEAR (24 PHOTOS) (2018-10-29)


By TIM BIRNEY
Valley Sports Report
NORWICH — For the third consecutive year, Waverly gave the state's top-ranked Chenango Forks all it could handle in the Section IV, Class B girls soccer championship game.

And, for the third consecutive year, the Lady Blue Devils were a little too much for the state-ranked Lady Wolverines, this time scoring two goals — both by Emma Bough — in a five-minute span late in a 2-0 win here Monday night at Norwich High School.

"After the first half, the girls realized they could play with (Chenango Forks)," said Waverly coach Tara Hogan. "It's all about finding that comfort level, knowing how good they are, and knowing the kind of competition they see throughout the season.

"I've been impressed all three years with how our girls have come out played.

"Our strengths are different this year than they were last year," noted Hogan. "Our defense was tested today like it's never been tested before. And, Kaitlin (Clark) was tested like never before, and they all responded.

"It was just a matter of finding the confidence to put something together, that we just couldn't find today," added Hogan.

The Lady Blue Devils pressured the Waverly goal from the outset, firing two hard shots-on-goal at junior keeper Kaitlin Clark in the first 3 1/2 minutes of the game.

Chenango Forks kept the pressure on and Clark was forced to make a lunging kick save midway through the first half.

About four minutes later, Clark stopped a Forks shot, but it slipped through her fingers and through her legs. She was able to pounced on it before it rolled across the goal line, however, to preserve the 0-0 tie.

After making several nice saves in the second half, it appeared Clark was finally beaten with 21:45 left in the match when Bough's direct kick from midfield was headed into the goal, but a whistle for offsides nullified the score.

Chenango Forks finally lit up the scoreboard when the high-scoring forward Bough chased down a long ball over the top, beating a pair of Waverly defenders to the ball, then beat Clark 1-v-1 to give the Lady Blue Devils a 1-0 with 12:49 left in the contest.

"I kept telling the girls they were going to keep clearing the ball up to their forwards who were sitting up top cherry-picking," said Hogan. "I told them all they were gonna look for is that one slipped pass, that one false touch, that one mistake, and that's what it was.

"They capitalized on a mistake," added Hogan. "(Bough) was in the right place at the right time, zipped past our defenders, and took a great shot. There was nothing Kaitlin (Clark) could have done."

About 4 1/2 minutes later, Bough hit a high, arching shot from 40 yards out that went off Clark's hand just under the bar and into the net to make it 2-0.

"The second goal was just a perfectly-placed shot up top," said Hogan.

Clark recorded a career-high 16 saves in net for the Lady Wolverines.

"Kaitlin (Clark) had the game of her life," said Hogan.

"I told her before the game she was going to see action like she's never seen before. She did and she responded.

"She was more aggressive than she usually is, which was nice to see," Hogan added.

Hogan also noted Clark had plenty of help from the defense in front of her — seniors Wendi Hammond and Alex Tomasso, and sophomore Sidney Tomasso.

"The defense did such an amazing job tonight proving just how skilled they truly are. All three of them were aggressive and smart ," said Hogan. "I cannot say enough about how great of a game they had.

"The defense was tested all night and they all rose to the occasion," added Hogan.

Chenango Forks had an 18-2 advantage in shots-on-goal, and a 3-0 edge in corner kicks.

The Lady Wolverines wrap up the season at 15-3 with a roster that includes six seniors, including several three- or four-year starters.

"Our defensive line is going to have some huge gaps to fill with four-year starter Wendi Hammond, my center-defender, and Alex Tomasso, my outside back graduating," said Hogan. "It's going to leave a huge hole.

"Plus, we lose Sarah Uhl and Kari VanAllen up top, and Stephanie Hyland, who has started in the midfield all four years I've been coaching.

"We're going to have gaps everywhere, but our biggest strength the last several years has been our defense, so we're going to have to move a lot of girls around," noted Hogan.

"We're going to be a different team nest year," she added. "We have some work to do to see who is going to be filling in those large shoes."

——————

IN PHOTO 1: Waverly keeper Kaitlin Clark. … PHOTOS BY TIM BIRNEY.




Print Friendly Version
You've asked about helping ...
here's your chance. Click HERE