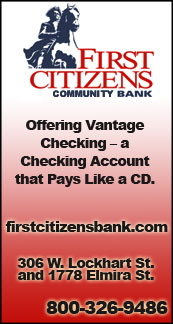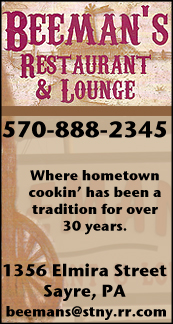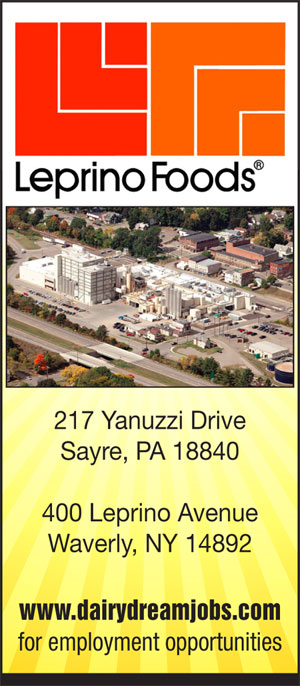 SECTION IV VOLLEYBALL: WAVERLY SLIPS PAST EDISON IN FIVE-SET THRILLER — ADVANCES TO CLASS C SEMIFINALS (24 PHOTOS) (2018-10-30)







WAVERLY'S MEYERS SETS NEW SCHOOL RECORD FOR CAREER DIGS





By TIM BIRNEY

Valley Sports Report
WAVERLY — Waverly advanced to Section IV, Class C semi-final pool play here Tuesday night, but they did it the hard way.

The Lady Wolverines edged Edison in five sets — their first five-set win after four losses throughout the season, including a five-set loss to the Lady Spartans.

"The girls wanted to stress that we finally got one, we finally won a five-setter," said Waverly coach Kesha Sinsabaugh, noting unlike the first four losses the Lady Wolverines lost the first set. "We've won the first set in those other four."

Waverly let a 15-8 lead slip away in a 28-26 loss to the Lady Spartans in the first set, but bounced in the next two sets with wins of 25-22 and 25-14.

Edison evened the match with a win of 25-22 in the fourth set, but Waverly dominated in the fifth set with a 25-12 win.

Both Sinsabaugh and Edison coach Paul Richmond said it was unfortunate the IAC rivals faced off in a quarter-final match.

"Neither of us wanted this match," said Sinsabaugh. "It's definitely not the draw we were hoping for. We knew we should see each other again, we just didn't expect it to be this early.

"We both believed coming in that whichever team came out on top stands a good chance going forward," added Sinsabaugh.

"It's unfortunate it had to be a quarter-final match because I believe both of had a chance to win a Sectional title," said Richmond. "Hats off to Waverly, they got us when it counted most."

Was playing a familiar foe an advantage for the Lady Wolverines.

"Yes and no," said Sinsabaugh. "Playing Edison three times in a season is difficult, they are a great program.

"We knew we were capable of beating them, but we also knew if we didn't play our game 100 percent, they were capable of beating us," she added.

The first four sets were evenly played.

"We pride ourselves on being gritty, but what makes it tough when you play Waverly is that they pride themselves on being gritty, too" said Richmond. "It's almost like we're playing ourselves, like we're scrimmaging each other in practice."

In the fifth set, senior Sydney Meyers, who eclipsed Waverly's school record for career digs late in the match, gave Waverly an early 4-1 lead with three consecutive service points.

After a string of six consecutive side-outs — three by each team, Waverly junior Adrianah Clinton reeled off 12 points in a row to give the Lady Wolverines a commanding 19-4 lead. The run featured a pair of kills apiece by Meyers and senior Jordan Mente, including one on a nifty short set by junior Chloe Croft, who also added a kill.

Junior Paige Lewis hammered home a kill for the final point in Waverly's 25-12 win.

"The girls finally clicked," said Sinsabaugh of the fifth-set win.

"AD (Adrianah Clinton) got those serves over, and she definitely has a tough serve. Our girls hate it (in practice)," noted Sinsabaugh. "Being able to run around and bring free balls back, those are things we have to capitalize on. Being able to capitalize and hit back at them (in the fifth set) was key for us."

Richmond had no explanation.

"It's just the way it goes sometimes," he said. "I've been coaching volleyball for seven years and you can't explain the runs.

"Sometimes there are close calls and everything is compounded," noted Richmond. "I felt a couple calls didn't go our way, but (Waverly) played extremely well when it mattered most."

Meyers had nine points, including five aces, 12 kills, and one block for the Lady Wolverines. She also had 36 digs to give her 660 digs in her career, eclipsing the pervious mark of 658 by Morgan Salsman, a 2014 Waverly grad and the current S-VE junior varsity volleyball coach.

Clinton led Waverly with 20 service points, 10 digs, and nine kills, while Mente had 12 points and seven kills, Lewis had 10 points, 12 kills, one block, and 32 digs, senior Siera Kirk recorded 10 points and 34 digs, and Croft registered eight points, six kills, 39 setter assists, and 19 digs.

Mikayla Bush led Edison with 13 points, 16 assists, and 12 kills, while Jodie Burdick had 10 points (three aces), and 30 digs, Bella Willsey had 11 points (three aces) and 11 kills, Ali Andiene added 10 points, Morgan Perry registered six kills and four blocks, and Mikayla Blunt recorded 22 digs.

Class C pool play is set for 4:30 p.m. at Trumansburg High School.

——————

IN PHOTO 1: Waverly's Sydney Meyers. … PHOTOS BY TIM BIRNEY.




Print Friendly Version
You've asked about helping ...
here's your chance. Click HERE