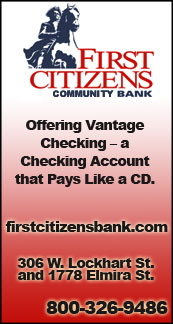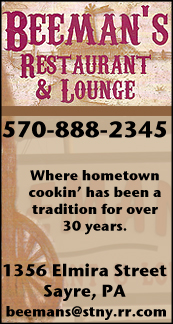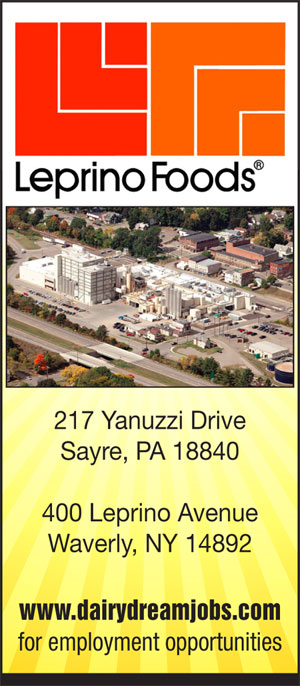 DISTRICT 4 BOYS SOCCER: ATHENS ADVANCES TO CLASS AAA TITLE GAME WITH 8-0 ROUT OF JERSEY SHORE (24 PHOTOS) (2018-10-31)


By TIM BIRNEY
Valley Sports Report
LOYALSOCK TOWNSHIP — Junior Jesse Sumner, senior Willey Tilley, and sophomore Benny Gambrell scored two goals apiece to lead top-seeded Athens in an 8-0 rout of fourth-seeded Jersey Shore in the semifinals of the District 4, Class AAA boys soccer playoffs here Wednesday night at Kenneth M. Robbins Stadium.

Athens will seek its second District 4 title in three years Saturday at 2 p.m. at Central Columbia High School when it squares off with second-seed Selinsgrove, a 1-0 winner over Mifflinburg.

The Wildcats, now 18-1, got off to a slow start, but quickly found its footing and dominated play for the remainder of the night.

"(Jersey Shore) kept some good pressure on us early," said Athens coach Jake Lezak. "We needed to be tested, we needed that first 10 minutes to make sure we were going to be able to settle in.

"One of the things we talked about was holding the ball too long," he noted. "I told the players, 'it's the playoffs … you won't get the extra touches, you have to be ready to go.'

"It took us a couple minutes, but we got on a roll," added Lezak.

Jersey Shore had the game's first scoring opportunity, but Athens' junior keeper Joel Maslin made three consecutive saves — tipping a shot off the crossbar, then smothering a pair of shots off rebounds at the foot of the shooters to keep the game scoreless with 31:30 remaining in the first half.

"It was a great save," said Lezak."(Maslin) thought he should have tipped it over (the crossbar), but he did get two hands to it and made a great play in the back upper-90 to keep it from going in.

"That's what makes Joel such a great keeper," noted Lezak. "All season long, he was tested in some games, and not in others. He can go for long stretches without being tested, then all of the sudden you need him and he comes through. That's the true testament of an outstanding goal keeper.

"He did that tonight," added Lezak. "He tipped that shot up, and he didn't fold when the ball bounced in front of him. He didn't hesitate to smother it, and put his body in harm's way."

Maslin finished the game with five saves.

The Wildcats lit up the scoreboard for the first time with 26:16 remaining in the first half when junior defender David Scheftic headed a corner kick from junior Alex Rowe past Jersey Shore keeper Tim Martin for the game's first goal.

"Traditionally, your center-middies and your center-backs are the more dominant players in the air. They see a lot more of that," said Lezak.

"David (Scheftic) is, if not the best, one of the best players on our team out of the air," he noted. "He has a sense for it. He sees it, and judges it very well.

"We like to get him up there when we can," added Lezak. "He's great at determining when it's a good opportunity to move forward. He'll make the call, and we trust him."

About five minutes later, junior Jesse Sumner, off a feed from junior Luke Arnold, fired a shot into the back of the net from 20 yards out to make it 2-0.

With 6:57 remaining in the first half, junior Aaron Lane and Martin arrived simultaneously at a ball deep in the box, resulting in a collision that sent both players sprawling to the ground.

A Jersey Shore defender attempted to clear the ball, but Gambrell controlled the ball at the top of the 18, and lofted a shot over the head of Martin, who was scrambling back to the goal, to make it 3-0.

Martin would leave the game as a result of the collision, and four minutes later, Tilley would beat back-up keeper Logan Bailey, who was coming out of the goal, with a shot across the goal mouth to the far post to make it 4-0.

The Wildcats would keep the pressure on in the second half. They ended the game with a 21-5 advantage in shots-on-goal, and a 5-1 edge in corner kicks.

"Speed of play has been a big focus for us," said Lezak. "We have to be able to play the ball quickly.

"We got our eyes opened up two years ago at States," noted Lezak. "If we want to play at that level, and we do, then this is what we need to do, so we've made improvements all over the place.

"Moving the ball quickly can take a team that's average in terms of their sprint speed and make them look very fast," added Lezak. "If we get the ball down, keep it rolling, and move it around the field it's difficult for teams to keep up with that."

Gambrell, who entered the game with just one goal on the season, and junior defender Doug Vosburg scored goals in the first eight minutes of the second half to extend the lead to 6-0.

Lezak notes that getting goals from players who don't normally score them makes the Wildcats even more dangerous.

"It's great for us, and it's great for them.

"All season long, it's been our wingback pressing up and getting involved," said Lezak. "I think Doug scored from the wing-midfield position … we've used him a lot on different sides of the field at wing back and wing-midfield.

"He's had some great chances to put the ball in the net, and he took advantage of it tonight.

"We've talked to Benny about being steady," noted Lezak. "We've told him to sit in the middle, take advantage of that open space,, and be comfortable without having anybody around you. He took advantage of that open space tonight."

Tilley scored his second goal with 23:04 left in the contest. He beat the keeper to a through-ball and fired a shot that hit Martin in the hand and rolled behind him, where he punched a shot into the net to make it 7-0.

Sumner capped the scoring 76 seconds later.

The Wildcats and Maslin recorded their 17th shutout of the season in the win.

"We kept them at bay," said Lezak. "We made a lot of adjustments.

"A big thing for us is learning on the fly, learning our opponents and making adjustments quickly," he noted. "We did that .. we moved a couple of guys around to improve on their positioning throughout the game, and that really help to keep things tightened down for us.

"It's a big deal to get a shutout at any point in the season, but in the playoffs it definitely helps springboard you into the next game, and it helps keep the defense in the right mindset," added Lezak.

——————

IN PHOTO 1: Athens juniors Jesse Sumner (right) and Luke Arnold. … PHOTOS BY TIM BIRNEY.




Print Friendly Version
You've asked about helping ...
here's your chance. Click HERE