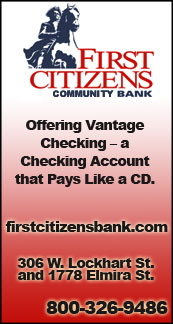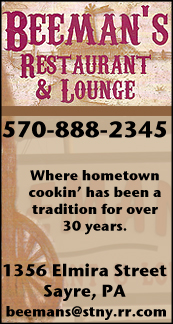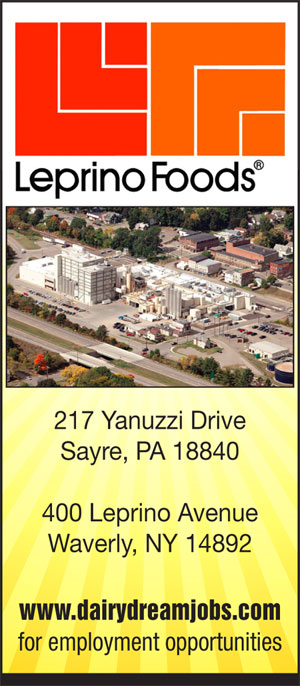 ON TAP TODAY: TIOGA FOOTBALL SEEKS SEVENTH SECTION IV TITLE IN EIGHT YEARS (2018-11-02)


Valley Sports Report
THE VALLEY — Tioga football seeks its seventh Section IV, Class D title in eight years this evening against Greene, while Sayre looks to advance to its second District 4, Class A title tilt in three years.

FOOTBALL


Section IV Playoffs

Class D Championship


Tioga (7-2) vs. Greene (6-3), 5 p.m. @ Ty Cobb Stadium, Endicott: The Tigers are coming off a 35-0 win over Walton, while the Trojans upended previously-unbeaten Sidney, 24-23.

Tioga is playing in their seventh Section IV title game in eight years, and is 6-0 in those game. This is Greene's first Section IV title game since a 39-0 loss to Waverly in the 2011 Class C title tilt.

Tioga outscored its opponents 34.4 to 12.1 this season, while Greene outscored its foes 27.9 to 18.3.

The Tigers enter the game averaging 345.1 yards per game (6.92 yards per carry) on the ground, led by freshman Emmett Wood (1,101 yards and 13 TDs on 125 carries — 8.81 yards per carry) and senior John Worthing (772 yards and 10 TDs on 119 carries — 6.49 yards per carry. Senior fullback Owen Wanck has 434 yards and 10 TDs.

Junior QB Brady Worthing, who rushed for 506 yards and four TDs, has completed 53.2 percent (25 of 47) of his pass attempts for 414 yards and three TDs. He was intercepted twice.

John Worthing led the Tigers with 17 receptions for 232 yards and three TDs, and junior Mason Booser had four catches for 77 yards.

Junior QB Nate Erickson has accounted for nearly 75 percent of Greene's offense. He has completed 51 percent (54 of 106) of his pass attempts for 1,137 yards and 16 TDs, while being picked off three times (once by Tioga in their first meeting). Erickson also rushed for 703 yards and nine TDs on 113 carries (6.2 yards per carry).

Noah Kennedy is Greene's leading receiver with 17 grabs for 511 yards (30.1 yards per catch) and eight TDs, and Nathan Barry has 13 receptions for 148 yards. Logan Kennedy, who is Greene's second-leading rusher with 256 yards and five TDs, has five catches for 187 yards (37.4 yards per catch) and three TDs.

Earlier this season, Tioga rolled to a 41-14 win over Greene on a muddy track at Haggerty Field. The Tigers rolled up 448 yards in total offense, including 389 rushing yards on 64 carries, while Greene had 174 total yards, including just 24 rushing yards.

District 4 Playoffs
Class A Semifinals
Sayre (6-4) at Muncy (7-3), 7 p.m.: The Redskins are coming off a 31-21 win over arch-rival Athens in the Rusty Rail game, while the Indians edged Hughesville 13-10 in the regular-season finale.

Sayre has outscored its opponents 21.5 to 16.6 per game this season, while Muncy has outscored its opponents 24.8 to 12.9.

Sayre enters the game riding a three-game win streak, averaging 35.3 points per game since the insertion of freshman QB Brayden Horton.

Muncy features a balanced offense that averages 177.7 yards per game through the air, and 151.5 per game on the ground.

Since Horton's move to QB, the Redskins are averaging 180 yards per game in the air, and 172 yards game on the ground.

Junior Isaiah Firestine leads the Redskins with 628 rushing yards and five TDs, and senior Nate Garrity has 462 yards and one TD.

Senior Gage Carnrike leads Sayre with 28 receptions for 699 yards and six TDs, and junior Ethan Miller has 19 catches for 400 yards and five TDs.

Earlier this season, Muncy led 14-0 at the half, but the Redskin roared to life in the second half en route to a 28-14 win.




Print Friendly Version
You've asked about helping ...
here's your chance. Click HERE