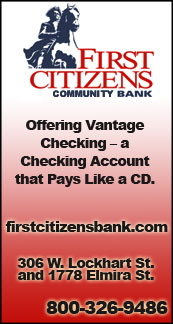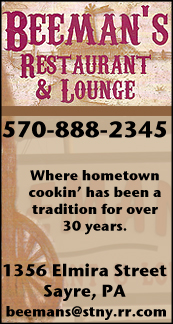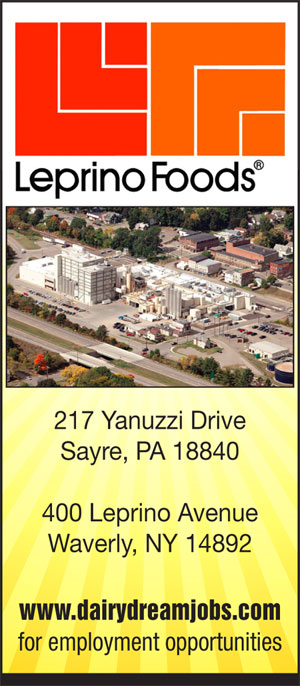 FROM THE PRESS BOX: WEEK 11 PICKS: ALL FOUR VALLEY TEAMS IN POSTSEASON PLAY (2018-11-02)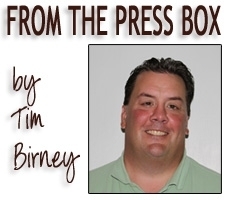 Postseason football is in full swing in Week 11 with all four Valley schools in the win-or-go-home phase of their schedules.



Waverly and Tioga are playing for Section IV titles, while Sayre is playing for a chance to play in the District 4 title game, and Athens is two wins away from a title game.

Two of the Valley teams stand a good chance to advance, while the other two face uphill battles.

Yours truly is coming off a perfect weekend of picks, while "The Mick" is re-thinking his future in pigskin prognostication after posting a 1-4 mark.

Week 10 Record: Birney 5-0. The Mick 1-4. 2018 RECORD: Birney 40-7, The Mick 30-17.

FRIDAY
Section IV Playoffs
Class D Championship
Tioga (7-2) vs. Greene (6-3), 5 p.m. @ Ty Cobb Stadium, Endicott: The Tigers, ranked third in the state, are coming off a 35-0 win over Walton in the Class D semifinals, while the Trojans, ranked sixth in the state, upended previously-unbeaten Sidney, 24-23.

Tioga has won six straight games since a 1-2 start, while Greene has won four of its last five, with the only blemish a 41-14 loss to Tioga in Week 9.

The Tigers were able to run the ball at will against the Trojans in Week 8. Defensively, they harassed Greene QB Nate Erickson into a 9-for-25 performance, and shut down the Trojans run game.

Prediction: With the game being played on turf at Ty Cobb Stadium, instead of a muddy track at Haggerty Field, I expect a better performance from both offenses. Greene's passing game could cause a few anxious moments for Tioga fans, but … TIOGA 48, GREENE 20. — MICK'S PICK: Tioga 28, Greene 14.

District 4 Playoffs
Class A Semifinals
3-Sayre (6-4) at 2-Muncy (7-3), 7 p.m.: The Redskins are coming off a 31-21 win over arch-rival Athens in the Rusty Rail game, while the Indians edged Hughesville 13-10 in the regular-season finale.

Sayre ended the regular season with five wins in its final six games, and are riding a three-game win streak, including a come-from-behind 28-14 win over Muncy in Week 9, while Muncy dropped three of its last five decisions after a 5-0 start.

The Redskin offense has taken its game to the next level since in the insertion of freshman Brayden Horton at QB. They scored 109 points (15.7 per game) in the first seven games of the season, and have scored 106 (35.3 per game) in the last three.

Prediction: Muncy has proven to be a tough place for Sayre to play, and the Indians will have a bit of a chip on their shoulder after letting a 14-0 halftime lead slip away at the Lockhart Street Bowl two weeks ago. … MUNCY 20, SAYRE 14. — MICK'S PICK: Muncy 24, Sayre 13.

SATURDAY
Section IV Playoffs
Class C Championship
Waverly (7-2) vs. Susquehanna Valley (9-0), noon @ Ty Cobb Stadium, Endicott: The Wolverines, ranked 19th in the state, are coming off a 20-5 win over Newark Valley, while the unbeaten Sabers, ranked second in the state, cruised to a 56-6 win over O-M / Watkins Glen.

Susquehanna Valley has been totally dominant this season, scoring 51.2 points per game, and allowing just 7.3. In the last four games, SV has outscored its opponents 230-6.

Waverly coach Jason Miller has faced this challenge before, preparing for teams like Chenango Forks and Maine-Endwell in recent years. Like those teams, SV appears headed for a state title.

Prediction: The Wolverines have had a great season. It's just unfortunate SV dropped to Class C with them this year — they may be the best team in Section IV, regardless of class. … SUSQUEHANNA VALLEY 42, WAVERLY 6. — MICK'S PICK: Susquehanna Valley 40, Waverly 13.

District 4 Playoffs
Class A Semifinals
7-Athens (4-6) at 2-Montoursville (8-2), 7 p.m.: The Wildcats are coming off a 31-21 loss to Sayre in the Rusty Rail rivalry game, while the Warriors edged Selinsgrove 10-7.

Athens ended the regular season with five losses in the final six games, while Montoursville won six of its last seven.

The Warriors laid waste to a pair of NTL foes this season, beating North Penn-Mansfield 51-6 just a week before NP-M blanked Athens, 42-0. The Warriors also rolled to a 49-13 win over Towanda, which topped the Wildcats 20-18.

Prediction: Up until a few weeks ago, Athens was on the outside looking in at the Class AAA playoffs. That is, until District 4 bumped the field from four teams to eight. It would make for a great story if the Wildcats could take advantage of the opportunity and make a run at a District 4 title, but I'm afraid that won't be the case. … MONTOURSVILLE 46, ATHENS 6. — MICK'S PICK: Montoursville 38, Athens 0.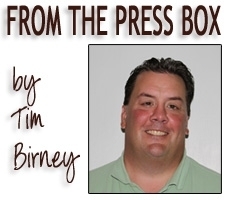 Print Friendly Version
You've asked about helping ...
here's your chance. Click HERE