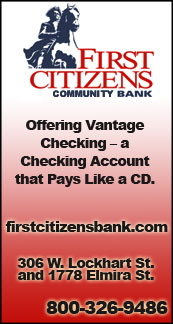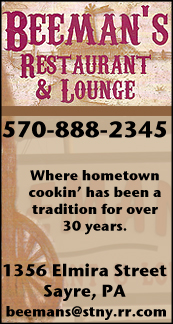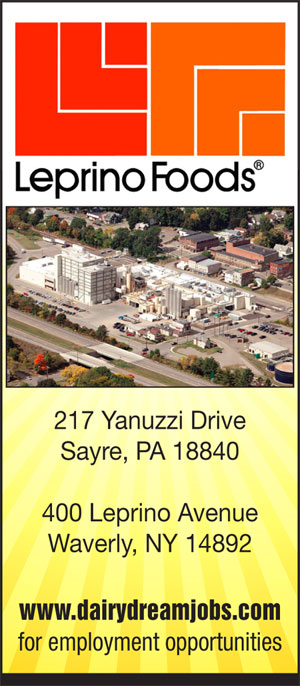 SECTION IV FOOTBALL: TIOGA THUMPS GREENE, 36-7 — WINS SEVENTH CLASS D TITLE IN EIGHT YEARS (37 PHOTOS) (2018-11-02)


By TIM BIRNEY
Valley Sports Report
ENDICOTT — Tioga scored 30 points in an 11 1/2-minute span that bridged the second and third quarters to seal their seventh Section IV, Class D title in eight years — a 36-7 win over Greene here Friday night at Ty Cobb Stadium.

"It's incredible," said Tioga coach Nick Aiello. "It's a tremendous, tremendous feeling — so much work goes into it.

"When you talk about seven (Section IV titles), you're talking about different groups of kids," noted Aiello. "This is a special group, it's a unique group in terms of coaching them.

"These guys don't impress anyone off the bus with our size, or even necessarily our speed I guess, but they play fast, they play physical, they execute well, and they are technical," said Aiello. "This group is a joy to coach at practice, and that's why they brought home the seventh (title) in the last eight years for this program.

"I'm very proud of them, for stepping up to the plate and saying 'this is our year, we're going to go get it, too,'" added Aiello.

The stat sheet was even more lopsided than the final score.

The Tigers amassed 547 yards in total offense, including a season-high 514 rushing yards, while Greene totaled 164 total yards, including just 31 yards in the second half. Tioga ran 78 offensive plays to Greene's 31.

Freshman Emmett Wood led Tioga's ground game with 202 yards and three TDs on 27 carries, while senior John Worthing had 117 yards and one TD on 16 carries, senior Owen Wanck added 102 yards on 15 carries, and junior QB Brady Worthing chipped in with 79 yards and a TD on 11 carries.

Tioga led by only eight points at the half, but had a 290-133 advantage in total yardage.

After an exchange of punts to start the game, Greene put together one of its best drive of the night, keyed by a 20-yard run by QB Nate Erickson, and a 17-yard pass to Logan Kennedy. The drive came up empty, however, as Zach Gibbon's 30-yard field goal attempt hit the left upright.

Tioga responded with a 12-play, 80-yard scoring drive that culminated with a 4-yard TD run by senior John Worthing with 2:50 remaining in the first quarter. The drive featured runs of 11 and 10 yards by Wanck, a 10-yard run by John Worthing, and runs of 12 and 9 yards by Wood.

After forcing Greene into a three-and-out, Tioga took possession at its own 9 and quickly moved the ball to the Trojan 45 before fumbling it away.

The Tigers forced another punt, and quickly moved the ball from their 20 to the Trojan 5, thanks to runs of 13,10, and 12 yards by Wood, and 10 yards by John Worthing.

On second-and-goal, Wood was dropped for a 4-yard loss, and a botched snap left the Tigers facing fourth-and-goal at the 11. On fourth down, Nate Barry stepped in front of a Brady Worthing pass at the goal line and returned it to the Greene 33.

Six plays later, Erickson scored on an 8-yard run to cap a 67-yard scoring drive that featured three Erickson pass completions, including a 33-yard strike to Logan Kennedy. Gibbon's PAT kick gave Greene a 7-6 lead with 3:45 remaining in the first half.

John Worthing returned the ensuing kickoff 20 yards to the Tioga 44. On the second play of the drive, Brady Worthing notched his only completion of the game, hitting junior Mason Booser in stride for a 33-yard gain to the Greene 14.

"That was big," said Aiello. "We hit a nice skinny post down the field to (Mason) Booser, who made a great catch. Then, we're able to punch it in to take the lead."

Three plays later, Brady Worthing scored on a 1-yard run to give the Tigers a 12-7 lead with 1:08 left in the first half."

On the ensuing kickoff, Wood recovered an "onside" kick at the Greene 46.

"It was just supposed to be a squib kick, but it ricocheted off one of their players," said Aiello. "We tell our guys to fly down field because that could happen."

Five plays later, including runs of 11 yards by Brady Worthing and 18 yards by Wood, senior Tanner Hollenbeck split the uprights with a 27-yard field goal at the first-half buzzer to extend the Tioga lead to 15-7.

"Those were big points," said Aiello. "We were able to breath a little bit of a sigh of relief, and I think our kids were OK going to the locker room with that lead."

Aiello said his team didn't take full advantage of its opportunities in the first half.

"I almost thought we were nervous (in the first quarter)," said Aiello. "I thought we were playing a little tentative, even on defense.

"We moved the ball in the first half, but had two turnovers and a turnover on downs," he added. "We talked about it, and the kids came out and answered the call in the second half."

The second half was total domination, with Tioga pounding out 257 yards on the ground, while limiting Greene to just 31 yards and one first down.

The Trojans attempted a bit of trickery to open the second half, but Wanck pounced on an onside kick at the Tiger 48.

Seven plays later, Wood (wearing #12 after his #23 jersey was torn) scored on a 12-yard run. Hollenbeck's PAT kick made it 22-7 with 9:25 remaining in the third quarter.

"We talked about having the ball to start the second half and needing to put something on the scoreboard," said Aiello. "After that score, we knew we were wearing them down, and we could just start to pound the ball against them.

"We talked about what they were doing to us defensively, and that can happen, especially when you play a team twice," noted Aiello.

"We talked it through at halftime and the kids were comfortable with what we were telling them to do," he added. "Blocking-wise we were able to just run, and our backs found the seams."

Greene notched its only first down of the second half on its next possession, but turned the ball over on downs at midfield.

Three plays later, Brady Worthing shook loose on a 33-yard TD run off right end to make it 29-7 with 7:27 remaining in the third quarter.

After a quick Greene three-and-out, Wood ripped off runs of 19 and 10 yards, sandwiched around a 16-yard run by John Worthing, to the Greene 34. Six plays later, Wood scored on a 5-yard TD run to cap a nine-play, 80-yard scoring drive that upped the advantage to 36-7 with 1:44 remaining in the third quarter.

Tioga, now 8-2 and ranked third in the state, will square off against Section III champ Onondaga (7-2 and ranked eighth in the state) Friday at 5 p.m. at Cicero-North Syracuse High School in the New York State Class D quarterfinals.

——————

(CLICK HERE FOR 13 MORE PHOTOS.)

IN PHOTO 1: Tioga's Emmett Wood. … PHOTOS BY TIM BIRNEY.





Print Friendly Version
You've asked about helping ...
here's your chance. Click HERE