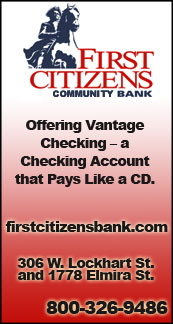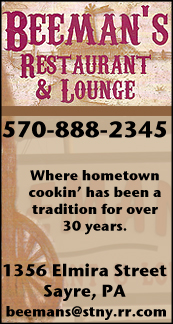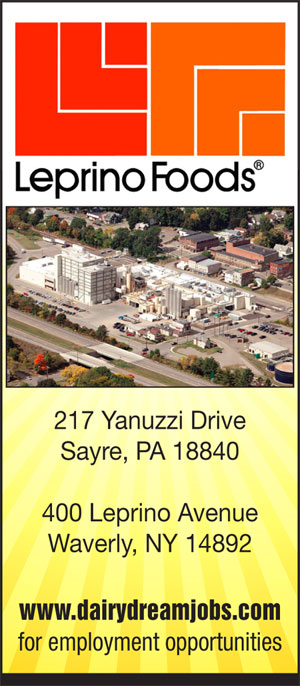 SECTION IV VOLLEYBALL: WAVERLY TOPS SUSQUEHANNA VALLEY, 3-1, FOR FIRST-EVER SECTION IV TITLE (36 PHOTOS) (2018-11-03)


By TIM BIRNEY
Valley Sports Report
CORNING — After winning a pair of tightly-contested decisions, Waverly rallied in the fourth set to close out a 3-1 win over Susquehanna Valley for the Lady Wolverines' first-ever Section IV volleyball championship here Saturday night at Corning High School.

Kesha Sinsabaugh is in her eighth season at the reigns of the Waverly program. She directed the Lady Wolverines to the Class C title game in 2012, but they dropped a 3-0 decision to Edison.

"It feels good. It's been a long time coming," said Sinsabaugh. "It feels good. Finally, to have a team to put it all together, and have the energy to come out and finish strong is awesome."

The Lady Wolverines, now 15-5, won the first two sets by scores of 26-24 and 25-23. SV bounced back with a 25-16 win in the third set, but Waverly closed it out with a 25-17 win in the fourth set.

Waverly jumped ahead early in the first set, taking its biggest lead at 13-7, SV closed the gap to one on several occasions, but could not get any closer until a six-point service run gave them a 23-20 lead.

After a side-out, junior Chloe Croft served three straight points, punctuated by a Paige Lewis kill, to make it 23-23.

After a side-out, the Lady Sabers served for the set, but senior Sydney Meyers registered a kill to tie the score at 24-24.

Meyers served up the next two points for Waverly, with Lewis and junior Adrianah Clinton knocking down kills to end the points and give Waverly a 26-24 win.

Waverly trailed in the early going of the second set, but a side-out tied the score at 5-5. Clinton then served up five straight points, including three consecutive service aces, to give Waverly a 10-5 lead.

SV came back to tie the match at 10-10, and took its only lead of the set at 14-13. After a side-out and consecutive service points by Croft, Waverly led 16-14.

After trading several side-outs recorded back-to-back points to give Waverly a 22-18 lead. Waverly wretched its lead to 24-19, then held on for a 25-23 win,
'
In the third game, 6-4 Maeve Donnelly controlled the net, and had a number of kills, tips and pushes to lead the Lady Sabers to a 25-16 win.

Waverly jumped ahead 4-0 in the fourth set on four consecutive points by Croft, but SV answered with four points.

After a side-out, Meyers had a pair of service points to give Waverly a 7-4 lead, but Susquehanna Valley rallied and built a 10-8 lead.

The Lady Sabers stretched the lead to 14-9, but senior Jordan Mente ended SV's run with a kill to trim the deficit to 14-10.

Clinton then served up eight straight points, three of which ended with Meyers' kills, to make it 18-14.

A kill by Meyers gave Waverly a 21-17 lead, and the serve back, and Croft took advantage with four straight service points and a 25-17 win.

"In the first two games, the key for us was covering the floor. They were tipping and pushing like they did on Thursday night (pool play)," said Sinsabaugh.We knew what they were going to do, that was a key thing."

"In the third quarter, (Maeve Donnelly) showed up," added Sindoni. "She was hitting and we stopped covering. She was pushing a lot the first two games, but showed us she could hit in the third game."

Sinsabaugh added Clinton's work at the service line was critical as well.

"We like AD's (Adrianah Clinton) serves," said Sinsabaugh. "They are strong and powerful, and they are hard to pass up.

"She is the energy on this team, so having her back there was key," Sinsabaugh added. "And, having her lead the court the entire time just powers the rest of the team up."

Sinsabaugh also credited her front line players for their efforts against Donnelly, 5-10 Esther Valentine, and 6-foot Jenna Cotter.

"SV is tall," said Sinsabaugh. "Jordan (Mente) watched a lot of video today from Thursday night trying to cover the net.

"She and Paige (Lewis) were strong at the net, making sure they were adjust to their hitters in terms of how they were hitting, not necessarily where they were hitting.

——————

IN PHOTO 1: Waverly's Adrianah Clinton. … PHOTOS BY TIM BIRNEY.





Print Friendly Version
You've asked about helping ...
here's your chance. Click HERE