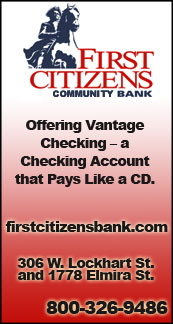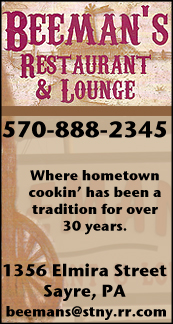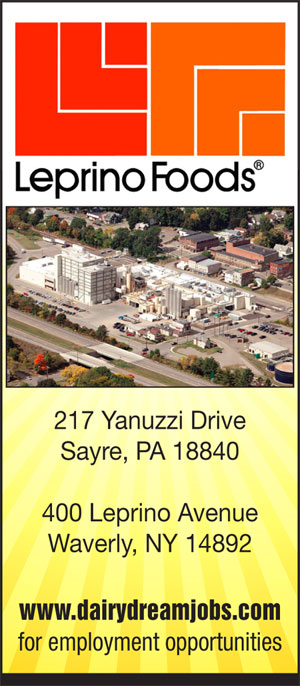 DISTRICT 4 BOYS SOCCER: ATHENS TOPS SELINSGROVE 3-1 — WINS SECOND DISTRICT TITLE IN THREE YEARS (24 PHOTOS) (2018-11-04)


By TIM BIRNEY
Valley Sports Report
HEPBURNVILLE — Defense and timely goals are the formula to success, and Athens once again used that recipe in a 3-1 win over Selinsgrove here Saturday afternoon at the Balls Mills Soccer Complex to win their second District 4, Class AAA boys soccer title in three years.

"It's huge, it's fantastic, it's great — it's all those things in one," said Athens coach Jake Lezak, whose team improves to 19-1.

"These boys work really hard, and they're a very cohesive unit," noted Lezak. "To see them bring it home again is a testament to them. There are a lot of guys who played on the first title team.

"To narrowly miss out in a 1-0 match last year, and then come back to win this year is something else. I think they forgot they finished second last year, that's where this program is at.

When it all ends abruptly with a loss down here there is such disappointment an emptiness when your season is done," added Lezak. "To be able to finish on such a high note, and to be district champs and move into the state tournament is really nice."

Senior David Scheftic, who saw a lot of playing time as a freshman on Athens' District championship team two years ago, said this title means even more.

"This one means a lot more," he said. "The one my freshman year meant a lot, but this one is special."

After a slow start in an 8-0 semi-final win over Jersey Shore Wednesday night, the Wildcats made a run down the center of the field in the first 30 seconds of the game, and maintained the pressure throughout the game.

"The fast start today is a testament to these guys," said Lezak. "They make adjustments, they understand what they didn't do well in a game, and they know if they don't do it well the next game, they don't win.

"We wanted the kick-off. We wanted to put them under pressure right away, get down the field and set the tone for the game.

"When we were down here two years ago and played Selinsgrove, they were the first ones on the board, and we knew we couldn't allow that today," added Lezak.

With 8:22 remaining in the first half, junior Aaron Lane connected on a header inside the near post, off a corner kick from junior Jesse Sumner, to give the Wildcats a 1-0 lead.

"It always important to get on the board first, in every game," said Lezak. "It settles the players down, it sets the tone, and It puts more pressure on the other team.

"We probably spent about 25 or 30 minutes in training (Friday) night on corner kicks," noted Lezak. "We knew if we had a lot of different corner kick options, teams would be off-balance and not know what to expect from us.

"We talked about putting the ball to the near post on a corner kick, and putting players in position to knock it in," added Lezak. "It worked."

About five minutes later, Sumner was taken down in the box, resulting in a penalty kick. Before the Wildcats could set up for the penalty kick, Selinsgrove's starting keeper was issued a yellow card, resulting in five minutes on the bench.

Junior Luke Arnold slammed the PK past the back-up keeper with 3:16 left in the first half to make it 2-0.

Just 95 seconds into the second half, with Selinsgrove's keeper waiting to re-enter the game, senior Willey Tilley broke free in the box, and fired a shot from close range. Freshman keeper Dominic Parise made a diving stop on the shot, but couldn't control the rebound. Tilley was able to punch the rebound into the back of the net to make it 3-0.

"You know when a team's starting goal keeper goes out, it's going to change things," said Lezak. "It definitely changes the confidence of a team's defense.

"We knew we had to take advantage of that opportunity," he added. "We didn't change the way we play, but we knew we needed to pressure the new keeper in net because he was an unknown.

With 27:04 remaining in the contest, Selinsgrove sophomore Owen Magee was taken down in the box, and Kolton Elsayed converted the penalty kick to trim the deficit to 3-1.

The Wildcat defense, which has allowed just four goals all season — two coming on penalty kicks, was able to fend off the Seals for the final 27 minutes to preserve the win.

"Our defense has been outstanding," said Lezak. "We consistently use five guys in the back — Trent Neville, Doug Vosburg, Zach Trasco, Matt Nowakowski and David Scheftic.

"We don't focus a lot on the back five," he said. "We focus a lot on our team defending and making sure guys are tactically in the right positions throughout the entire season, so it doesn't come down to one defender or one save from the goal keeper."

Scheftic said the formula for the Wildcats' defense is simple.

"It's teamwork," he said. "We stay together, we communicate, and we make sure no one gets behind us."

The final 15 minutes were a bit chaotic with Selinsgrove being issued four yellow cards and one red card.

"I thought we handled it well," said Lezak. "It's a tough situation to be put in as a player. Guys can get caught up in the emotion and get carded, you just hope when you're up 3-1 your guys are making good decisions.

"We knew about the number of fouls that happened in the Selinsgrove-Mifflinburg match, so we knew that type of intensity was coming," noted Lezak. "We specifically told the boys they had to keep their emotions in check.

"I think we held our composure, and walked away from a lot of things," he added.

"If they're talking to us, we know we got in their head," said Scheftic. "We just stay positive because we know we've got the game."

Scheftic is looking forward to another shot at States.

"Last time, we had a young roster. This time we have an older, more experienced roster, so I feel like we'll take that experience and apply it to this game."

Both teams had 10 shots-on-goal, and Athens had a 1-0 edge in corner kicks.

Athens junior Joel Maslin had nine saves in net, while Selinsgrove's Cole Catherman had six saves, and Parise had one.

Athens will return to action Tuesday in the opening round of the state playoffs against Crestwood at Lake Lehman High School.

——————

IN PHOTO 1: Athens junior Aaron Lane.





Print Friendly Version
You've asked about helping ...
here's your chance. Click HERE