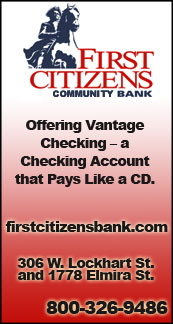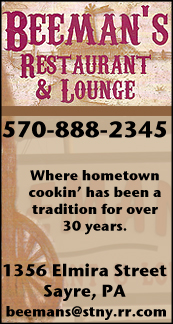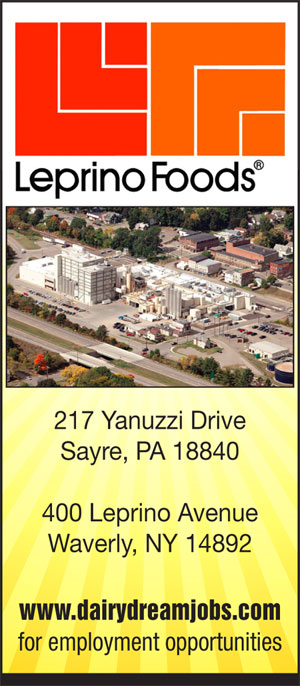 NEW YORK STATE FOOTBALL: TIOGA'S AIELLO SAYS 2018 TIGERS LEAVING THEIR UNIQUE MARK ON PROGRAM (2018-11-08)


By TIM BIRNEY
Valley Sports Report
TIOGA CENTER — It all began Nov. 5, 2011 when Carter Jackson's 27-yard field goal lifted Tioga to a 19-18 win over then-nemesis Walton in the Section IV, Class D championship game.

It was Tioga's first Section IV title in the playoff era. On Friday, freshman Emmett Wood piled up 202 yards to help the Tigers to their seventh Class D title in eight years — a 36-7 win over Greene.

In between, Jesse Manuel rushed for 8,524 yards and 125 TDs to lead Tioga to four straight Section IV titles and a state title in 2015.

Nick Aiello has been holding the reigns of the program since the 2010 season, and has amassed a 79-20 record, including a 30-7 postseason mark.

Aiello said this group, like the others before them, is unique and has left an indelible mark.

"It's incredible," said Aiello. "It's a tremendous, tremendous feeling — so much work goes into it.

"When you talk about seven (Section IV titles), you're talking about different groups of kids," noted Aiello. "This is a special group, it's a unique group in terms of coaching them.

"These guys don't impress anyone off the bus with our size, or even necessarily our speed I guess, but they play fast, they play physical, they execute well, and they are technical," said Aiello. "This group is a joy to coach at practice, and that's why they brought home the seventh (title) in the last eight years for this program.

"I'm very proud of them, for stepping up to the plate and saying 'this is our year, we're going to go get it, too,'" added Aiello.

The Tigers started the season at 1-2 with losses to Class C power Newark Valley and Buffalo Catholic League-power Cardinal O'Hara, sandwiched around a tough win over SVEC.

Tioga re-grouped with lopsided wins over Moravia and Groton, then faced a tough three-game stretch against Class C foes Watkins Glen and Waverly, and pre-season divisional favorite Greene.

The Tigers breezed through the regular-season ending stretch with wins of 42-0 over Watkins Glen, 42-19 over Waverly, and 41-14 over Greene to clinch the Division VI title.

"After Watkins Glen, I was thinking 'wow,'" said Aiello. "Watkins Glen was big, really big, and we dominated on both sides of the ball.

"I look at games personnel-wise and coaching wise," said Aiello. "Our kids played great during the (Waverly) game, but what they really did was execute the game plan we put in, which means they're focused, listening, and understanding how important certain things are.

"Then we played Greene, and played very well again. We had a feeling then we would see them again in two weeks.

"It's been a phenomenal run," added Aiello. "Phenomenal effort, focus and preparation in all aspects of the game."

Senior lineman Alex Bloss said the formula to success is simple.

"We work as hard as we can every day," he said. "We come to practice focused, and we just want to win; that's the mentality we have to have as a small team. We give it our all every time on the field.

"This is an awesome group of plays to play with," added Bloss. "We're good friends on the field and off the field, we have good chemistry."

Senior linebacker Austin Lamb said the Tigers take nothing for granted.

"It means a lot to win a Section IV title," he said. "For a lot of us, this our last year of football — we just want to make the most of it."

Aiello echoed his players' thoughts on hard work and team chemistry, but also believes the fact many of his started have enjoyed tremendous success at high levels in other sports, including state hardware on the wrestling mats, plays a large part.

"I think there are a lot of expectations that they're going to perform, that they're comfortable on the big stage and under the bright lights, and they have their sights set high.

"We don't even have to talk about it. I can see it in their eyes," added Aiello. "It's great, and it makes it a lot of fun to coach them."

That said, when the season started in mid-August, Aiello wasn't necessarily expecting to be hoisting another Section IV championship plaque above his head in Week 10.

"I don't know if surprised would be the right word, but if you had told me before the season we were going to win our seventh (Section IV) title, I probably would have told you we had a ways to go and it would take a lot of hard work.

"I didn't see a lot of this group over the summer, which is fine, but I would have said we have a lot to get done before we can talk about winning another one," said Aiello. "I knew the kids had the mindset to win it, I just didn't know if the physical part was going to be there.

"They've blown my mind, and exceeded expectations in many, many ways," he added. "I hope they keep it going because they deserve it."

So where does this team rank? Aiello casually side-stepped that question.

"I've coached so many great kids, and these guys are no different — they give me everything.

"The best thing about coaching is seeing what you can get out of them, and how you can motivate them.

"Year after year, I'm just amazed," said an emotional Aiello. "There's a reason these kids have brought home seven titles — they just make it happen.

"Tioga is a great community to be part of, and Tioga football is a great program to be part of," added Aiello. "I'm very proud to be part of both."

Tioga squares off with Section III champ Onondaga Friday at 5 p.m. at Cicero-North Syracuse High School in the New York State Class D quarterfinals.

——————

IN PHOTO: Tioga coach Nick Aiello and quarterback Brady Worthing. … PHOTO BY TIM BIRNEY.




Print Friendly Version
You've asked about helping ...
here's your chance. Click HERE