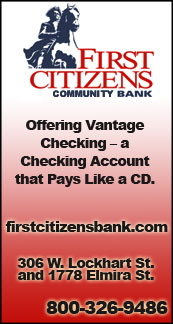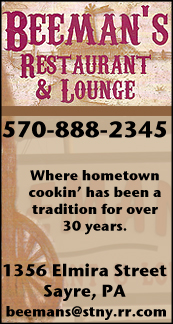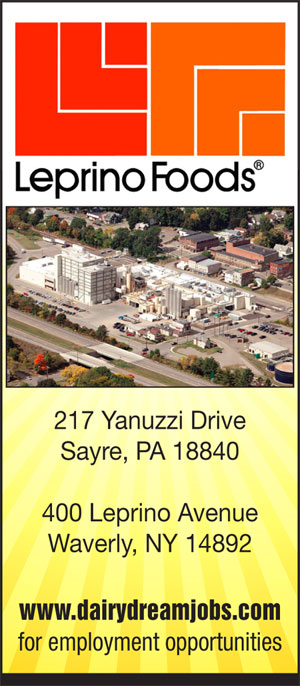 FROM THE PRESS BOX: A LOOK INTO THE CRYSTAL BALL AT THE 2019 VOLLEYBALL SEASON (2018-11-27)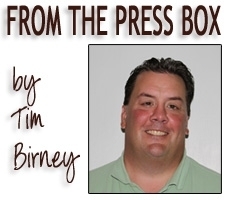 It was an eventful season on the Valley volleyball courts.

Waverly won its first-ever Section IV, Class C title, while Tioga saw its five-year, 87-match win streak come to an end against Small School rival Candor, but beat the Lady Indians when it mattered most to advance to their eighth consecutive Section IV title match.

Athens, under the direction of first-year coach Heather Hanson, qualified for the District 4 playoffs for the first time since 2009, while Sayre struggled to a 3-15 mark in 2018..

As we look ahead to 2019, the crystal ball is coming into partial focus.

Athens Lady Wildcats: The Lady Wildcats graduate a trio of seniors, including their best all-around player in Amelia Martin, and one of their best hitters in Meghan McDuffee. However, they return several talented underclassmen.

Sophomores Kayleigh Miller and Taylor Field had strong rookie seasons, while sophomore Leah Liechty had another solid season in the middle, as did junior Cassidy Stackpole.

The Lady Wildcats will need role players Haley Barry, Christian Bard, Ankitha Pamula and Kylie Jayne, or re-enforcements from the JV team to step up into bigger roles next year to fill in the holes from graduation.

Prediction: Hanson's style had an immediate impact on a program that hadn't qualified for the postseason in nearly a decade. Hitting was a weakness this season, and I don't see an instant fix to that problem in 2019, but the Lady Wildcats will have athletes all over the floor. There's no reason to believe Athens won't be at least 8-8 in 2019.

Sayre Lady Redskins: The Lady Redskins only lose two seniors, and return a slew of experience in 2019.

Juniors Madeleine Dutra, Julia Boyle, Lexi Post and Hannah Garrity will anchor the Sayre squad, but juniors Madeline Wilson, Erika Wells and Emily Brion stepping into bigger roles will be vital to Sayre's improvement.

Don't be surprised if freshman Gianna Quattrini, who could develop into a force at the net, and Allison Post become major contributors in 2019.

Prediction: It's nearly inconceivable that the Lady Redskins won't improve on a 3-15 season. I think there's a good chance, they make a marked improvement and qualify for the postseason with nine or 10 wins.

Tioga Lady Tigers: When some people view a 15-4 season as a "down year," you know your program is among the elite.

The Lady Tigers graduate just two seniors, and return the core of their team in tact, including juniors Giovanna Rossi and Chloe Bellis — two of the best players in the IAC.

Tioga also returns a strong group of role players, and has a trio of freshmen — Julia Bellis, Molly Bombard and Emme Hall — who will likely make a major impact in 2019.

The only downside could be junior Bri Stoughton's status in 2019. She missed the Class D finals with a shoulder injury, and had developed into a major force at the net. If she plays, the Lady Tigers will be even tougher.

Prediction: Candor broke Tioga's stranglehold on the IAC South Small School Division in 2018, and returns the majority of its team. I am already looking forward to the two Tioga-Candor match-ups in 2019. I think Tioga improves on its 15-4 mark and extends its streak to nine straight Section IV title game appearances in 2019.

Waverly Lady Wolverines: The Lady Wolverines graduate four seniors from its firs-ever Section IV title team, including VSR "Player of the Year" Sydney Meyers, middle hitter Jordan Mente, and libero Siera Kirk.

Waverly returns a strong group of juniors, led by Paige Lewis, Adrianah Clinton, Morgan Adams. and Chloe Croft. Sophomore Maddy Goodwin and junior Izzy Garvey also return, and along with graduates from the JV ranks, will need to step into bigger roles for the Lady Wolverines in 2019.

Prediction: Waverly graduates a lot of talent from a 15-6 team, but definitely returns enough to make a run at the IAC South Large School title, and a return to the postseason. I expect 12 or 13 wins in 2019.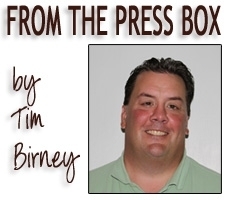 Print Friendly Version
You've asked about helping ...
here's your chance. Click HERE