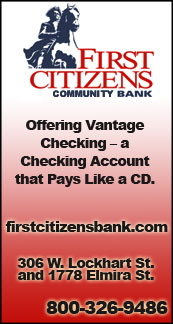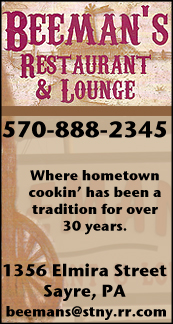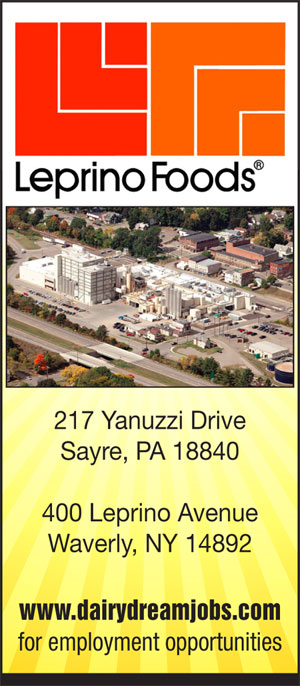 IAC BOYS BASKETBALL: DESPITE HEAVY LOSSES TO GRADUATION, CARD BELIEVES TIOGA WILL REMAIN COMPETITIVE IN 2018-19 (2018-11-28)


By TIM BIRNEY
Valley Sports Report
TIOGA CENTER — Tioga graduated four starters from its first Section IV finalist team in 30 years, but coach Brian Card believes the Tigers will remain competitive in 2018-19.

"We lost a lot to graduation, but we bring back four pretty good players," he said.

Seniors Pierce Hendershot and Lucas Klossner both started at times last year, while senior Derrick Barto and junior Sam Taylor will move into the starting line-up this season. Senior Alex Bloss, who has not played since his freshman season, will also start.

"Pierce and Lucas both bring a lot of experience and scoring punch," said Card. "Sam and Derrick will split time at point guard, depending on the match-ups.

""Alex brings a lot of physicality and speed to the team," added Card. "It will take him a while to pick up what we're trying to do because he hasn't played the past two year, but I think he'll get there quickly.

Senior Jack Frey, who is the only other player with varsity experience, will come off the bench in the low-post. JV graduates Thomas Cook, Bryce Mashas, and Caleb Allen — all juniors, and Mason Booser, who returns after a year away from the program, will all vie for time.

With the loss of three low-post players — all 6-2 or taller — and no on the roster taller than 6-1, Card said his team's work on the glass is a concern.

"The biggest concerns for me this year have to be defense and rebounding.

"We lost our top three rebounders from last year," said Card. "With our size and physicality, we were able to play good man (to-man defense) on every team, but this year we're going to have to be more about positioning, and making sure we're in the right spot at the right time.

"We focus on defense in practice more than we do on offense this year.

"Last year, we were bigger, faster and stronger than just about every team we played," noted Card. "This year, we might not be as big and strong, so we have to focus on being in the right position, and getting to the right position when the shot goes up.

"In the scrimmages we've had, you can tell when we've boxed out and when we haven't because when we don't box out, it shows," he added.

Card believes this team has the basketball smarts to make up for its lack of size on the glass.

"I think this year's team will listen and do the little things, like boxing out because they understand they're not 6-6 and can't jump out of the gym," he said. "They know they're going to have to do the little things if they're going to be able to rebound the basketball."

Card also sees those basketball smarts as one of his team's biggest strengths.

"We have three or four very good outside shooters, but the biggest thing other than that I see from this basketball team is its basketball IQ.

"They play as a team, they pass the ball, they're unselfish and they make very good decisions," said Card. "Instead of taking a tough 17-footer, they'll make the extra pass to get a 10-footer instead."

His team's shorter stature could also effect its ability to get shots on the perimeter.

"Last year, we were able to crash the offensive boards, and everyone packed it in because we had so much size," said Card. "It really opened up our shooters on the perimeter.

"We still have that shooting this year, but we're going to have to rely on our smarts and ability to move the ball to get the open shots," he added.

Last year, Card pegged his team as one that could make a run deep into the postseason. This year, he has more modest expectations, but wants his team in a position to make a similar run.

"I want this team to finish with a record better than .500," he said. "We have a ton of tough games … we playing Moravia, Waverly, Notre Dame, Chenango Valley, and we play S-VE, Newfield and Candor twice, so it won't be easy.

"We need to finish better than .400 to qualify for the postseason, but I would like to play better than .500

"Really, the goal is to be playing our best basketball when Sectionals come at the end of February," added Card. "Unadilla Valley proved it last year, being a seventh seed and winning the Section IV championship — you don't have to be the first or second seed two win, you just have to be playing the best basketball at that time of the season."

AROUND THE IAC SOUTH SMALL SCHOOL
"Newfield won the division last year, but graduated three four-year starters," said Card. "However, they have two starters back and they have two kids back from their bench, who in my opinion could have started on most other teams in the IAC.

Newfield is going to be tough … by my eyes are on S-VE," noted Card. "They're going to be a very good team. I think they have four starters back, and have good size, which could give us some problems.

"Candor is going to be tough, too," he added. "They always play us tough."

Tioga opens the 2018-19 campaign Wednesday night at Deposit-Hancock.

——————

IN PHOTO: Pierce Hendershot (left) and Lucas Klossner.




Print Friendly Version
You've asked about helping ...
here's your chance. Click HERE