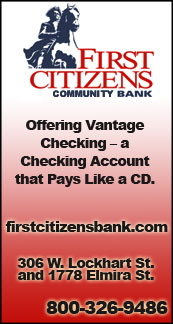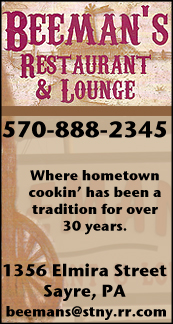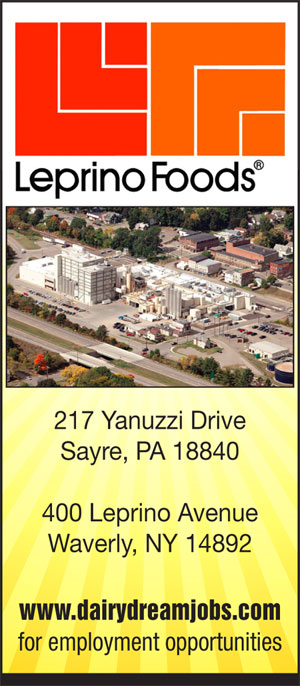 FROM THE PRESS BOX: A LOOK INTO THE CRYSTAL BALL AT THE 2019 SOCCER SEASON (2018-11-28)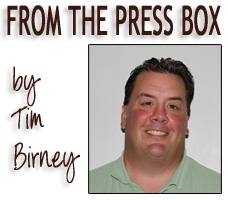 The 2019 season on the soccer pitch was a mixed bag for the Valley teams.

Both the Athens boys and girls won District 4 titles, while the Waverly girls reached the Section IV finals for the third consecutive season, and the Sayre girls qualified for the postseason again.

On the flip side, the Waverly and Sayre boys, and the Tioga girls each posted just one win on the season.

With the 2019 season still nine months away, the crystal ball is still a bit hazy, but I do see a few of the Valley teams improving, and perhaps one or two taking a step back.

BOYS
Athens Wildcats: It's hard to believe the Wildcats could be any better than they were this season, considering they were 19-2, didn't allow a goal to an NTL team, won their second District 4 title in three years, and won the program's first-ever state playoff game. But, they graduate just two seniors.

Luke Arnold, Jesse Sumner, and David Scheftic lead an incredibly talented and large junior class that will be back for one last hoorah in 2019. This class has been the driving force in a three-year record of 53-6-3 for the program.

Don't be surprised if sophomore Benny Gambrell steps up into a much bigger role for the Wildcats next year, along with freshman Nate Quinn.

Prediction: This may be the most talented class to ever go through the Athens program. I would be very surprised if Athens isn't hoisting another D4 title trophy in 2019, and making another run in the state playoffs. — 19-2.

Sayre Redskins: It was a tough season for the Redskins and rookie coaches Austin Scheider and Ken Bentley, but it should get better.

With just two seniors on the roster, Sayre returns a large roster of underclassmen, who all saw a great deal of playing time in 2018. There were some bright spots, and a healthy junior season for Cody VanBenthuysen in 2019 will go a long way in helping the Redskins to improve on their 1-16 record.

Prediction: It can't get much worse in terms of the win-loss record. If the Redskins can add a couple more able bodies from the junior high ranks, there's no reason to think they won't be improved. — 4-14.

Waverly Wolverines: After a year without a program, and just one player on the roster with varsity experience, the fact the Wolverines posted a 1-11 is not all that surprising. As a matter of fact, posting one win was an accomplishment in itself.

Freshman keeper Cameron McIssac kept Waverly close in several games with his prowess in the net, and junior Rylan Laforest proved to be a skilled goal-scorer. There were other bright spots as well.

Prediction: With just one senior on the roster, and what appears to be some talent ready to move up from the junior high ranks, the soccer program appears on solid ground, and headed in the right direction. — 5-10.

GIRLS
Athens Lady Wildcats: The Lady Wildcats graduate several key seniors, including the program's all-time leading goal scorer in Rachel Hutchison, from a District 4 championship team, but the cupboard is hardly bare.

Hutchison and senior Ari Gambrell combined to score 65 goals this season, so one of the main priorities for coach Rich Pitts will be to replace that scoring punch, but he'll have several able bodies to choose from, led by junior Abby Sindoni, who should be fully recovered from a knee injury that limited her this season.

Prediction: Like the boys, the Athens girls don't gauge their success on league titles — they've won seven in a row. Despite the graduation losses, I think the Lady Wildcats will be the team to beat in the NTL, but they may be hard-pressed to repeat their postseason success. If they play the same ambitious schedule in 2019, they will also be hard-pressed to equal their 15-4 record. — 14-6.

Sayre Lady Redskins: The Lady Redskins graduate just four seniors from an 11-9 team, but all four were starters, including midfielder Stephanie Klovekorn. They do, however, return a host of talented players, led by freshman Rozlyn Haney and junior Abby Moliski.

The biggest question facing longtime coach Tracy Mennig is likely who will replace senior Camry Lane in net, but there will be few other spots on the field in question.

Prediction: Mennig has consistently made more out of less with the Sayre program. There appears to be more help headed up from the junior high ranks, so she'll have even more talent to work with. — 14-6.

Tioga Lady Tigers: The Lady Tigers were dealt a crushing blow before the preseason even started when all-star freshman keeper Kylie Zimmerman moved out of the district, forcing coach Jim Walsh to scramble to find her replacement.

With a small roster that did not include a senior, Tioga played many of its games without any reserves. They also played all their games with several girls with little or no varsity experience prior to the season.

Prediction: Tioga heads into the 2019 season with a strong core of juniors, and possibly some re-enforcements from the junior high team (unless they all choose to play volleyball). If they can get a few girls to contribute and provide some depth, the Lady Tigers could be vastly improve on their 1-14 mark. — 5-10.

Waverly Lady Wolverines: The Lady Wolverines graduate five key starters from a 15-3 team, but return a talented core group, led by juniors Melina Ortiz and Cora Smith, and sophomore Gabby Picco.

The biggest question facing coach Tara Hogan is how to replace five-year starter Wendi Hammond and four-year starter Alex Tomasso on a defensive that was instrumental in three straight trips to the Section IV, Class B finals.

Prediction: There appears to be a strong group of re-enforcements headed up from the junior high ranks, and Hogan has shown she's not afraid of playing 8th- and 9th-graders at the varsity level if they're ready. I'm not sure if Waverly will have quite enough to get back to a fourth Class B title game, but I do believe they'll be in the mix in the IAC Large School again. — 13-4.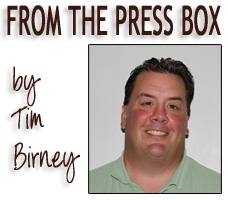 Print Friendly Version
You've asked about helping ...
here's your chance. Click HERE