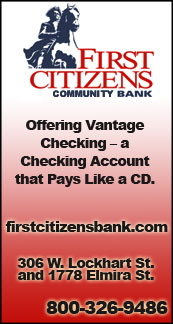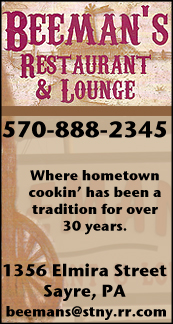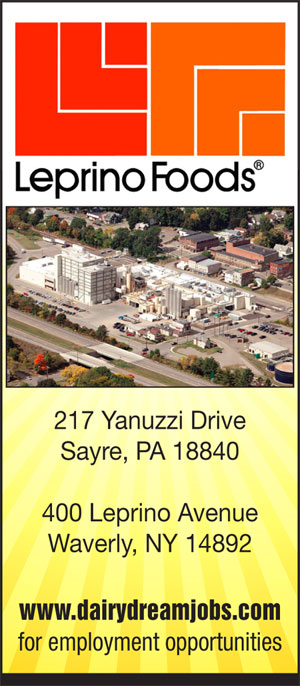 FROM THE PRESS BOX: A LOOK INTO THE CRYSTAL BALL AT THE 2019 FOOTBALL SEASON (2018-11-29)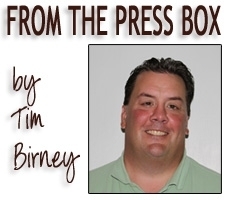 It was a pretty good year for Valley football. All four teams qualified for the postseason ó Athens doing so with a losing record.

Tioga won its seventh Section IV, Class D title in eight years, and advanced to its seventh state semifinal in that stretch, while Waverly returned to the Section IV, Class C championship game, where it faced eventual state champion Susquehanna Valley.

Sayre closed out the regular season with five wins in its final six games, capping a 6-4 regular season (improving from 1-9 in 2017) with its firs win over Athens since 2001.

Weíre still 8 1/2 months away from the opening of the 2019 preseason camps, so the crystal ball is still a bit hazy, but it shows a mixed bag for the Valley teams.

Athens Wildcats: The Wildcats graduate eight seniors, including four two-way starters, but have a large and talented freshmen class, as well as an 8th-grader or two who could make contributions in 2019.

Longtime coach Jack Youngís biggest task will be replacing QB Kaden Rude. Thereís a good possibility he could turn the reigns of the offense over to a freshman next season.

The Wildcats will return tailback Damian Hudson, wide receiver Keegan Rude, and tight end Ben Pernaselli, as well as three starters on the offensive line. Donít be surprised if sophomore to be Shayne Reid becomes a major contributor on both sides of the ball next year.

Prediction: The Wildcats will need improve in the trenches, and find a quarterback who can limit mistakes, if they want to improve on this seasonís 4-6 regular-season mark. ó 2019: 4-6.

Sayre Redskins: The Redskins graduate 12 seniors, including six two-way starters, but the cupboard will be far from bare for coach Kevin Gormanís second season.

Sayre does lose the majority of its offensive line, but has several sizable underclassmen who are candidates to fill those positions.

Sophomore-to-be QB Brayden Horton closed the season strong, and will have a strong group of receivers, led by Ethan Miller, and running back Isaiah Firestine returning.

Prediction: The Redskins should be even more comfortable in Gormanís offense next year, which could spell trouble for the NTL Small School Division. The key to improving on this yearís 6-4 regular-season mark could be replacing several key defenders. ó 2019: 8-4 with season ending in District 4, Class A finals.

Tioga Tigers: The Tigers graduate 10 seniors, including six two-way starters, but longtime coach Nick Aiello has been here before.

Tioga will have to replace three veteran starting linemen, but should be fine in the backfield with Brady Worthing returning at QB, sophomore-to-be Emmett Wood back at halfback, and David MacWhinnie and Jacob Welch set to slide into the other backfield positions.

The key for Aiello and his staff will be replacing seven or eight starters on defense, but they have a lot of athletes to choose from.

Donít be surprised if the Tigers play defending state champion Susquehanna Valley and Newark Valley to open 2019.

Prediction: The Tigers lose a lot to graduation, but were four TDs better than runner-up Greene in both of their meetings this season. As I said, Aiello has been here before and has re-tooled before. Ö ó 2019: 9-3 with season ending in state semifinals.

Waverly Wolverines: The Wolverines graduate 14 seniors, including six or seven two-way starters, but longtime coach Jason Miller returns a lot of size and skill players with experience as well.

One position Miller wonít have anyone returning with experience is at quarterback, where heíll likely turn the reigns over to 8th-grader-to-be Joey Tomasso, who QBíd the final series against Susquehanna Valley in the Section IV, Class C title game.

Also, Waverly reportedly will be returning to Class B for one year, and that will make re-tooling the Wolverines, especially with a very young QB that much more difficult.

Prediction: Class B was brutally tough in 2018. It may not be quite as tough in 2019, but it will still be very good. I donít like to doubt Jason Miller because heís won a lot of football games, including many I didnít expect him to, but I think 2019 could be a tough one for the red-and-white. ó 2019: 3-7.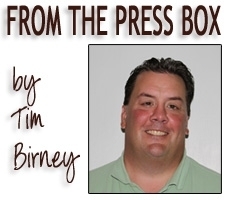 Print Friendly Version
You've asked about helping ...
here's your chance. Click HERE